Holidays can be difficult times for families who've experienced the death of a loved one. If your family has experienced the death of a special male relative, Father's Day can be an important time to help your child remember that special relative.
Talking with Children about Death … What to Say
I still remember the workshop I attended in the early 1980s about helping young children cope with death. The workshop emphasized the importance of speaking openly and honestly (without euphemisms) about death. And it stressed the importance of giving children a chance to express their feelings … to grieve, to be listened to, and to have their feelings respected.
Disclosure: This post contains some affiliate links (at no cost to you.)
My Grandson Lew
When my children were little, I prepared a small section of our home library with children's books about death. I wanted to be able to help my children cope if someone close to us died. The books were very helpful when my children's Great Grandma, my maternal grandmother, died on Mother's Day one year and when their Grandpa Jack died.
One of my favorite children's books about death was – and still is – My Grandson Lew. (Note: To purchase the book, you'll probably need to buy a used copy, which is available very inexpensively.) My Grandson Lew was an ALA Notable Children's Book of 1974. It's a beautiful story by Charlotte Zolotow of a young boy who wakes up in the night missing his grandfather. He and his mother share their memories of the loving grandfather. The last page is especially touching when Lewis says, "I miss him."
"So do I, Lew's mother said.
But now
we will remember him together
and neither of us
will be so lonely
as we would be
if we had to remember him
alone."
The grandfather is shown smoking a pipe on one of the pages in the book, but everything else is simply beautiful, wholesome, and heartwarming. The book gave me the idea of creating an "I Remember" book in memory of a loved one who died.
You'll find other children's books about death here. You'll want to look inside the books and read the reviews to see that their theological perspective fits with yours.
Creating an "I Remember" Book (using a free printable)
Because Father's Day will be here soon, I'm sharing a tutorial and free printable for an "I Remember" book about a special male relative who died. Children are often afraid they'll forget the dead person. An "I Remember" book can help ease that fear.
Even though I designed this for Father's Day, an "I Remember" book could be created in memory of any special person – or even a special pet – who died. Many children will experience the death of a pet, and it's important to respect the child's feelings about a pet's death as well.
The photo is of a hypothetical book that could have been created by my son in remembrance of his Grandpa Jack. I didn't think of creating "I Remember" books when my children were young, although I wish I would have. They would have been cherished keepsakes.
"I Remember" Book Tutorial
For the "I Remember" book, you only need 1 sheet of 8½" x 11" colored cardstock, white cardstock for the inside pages, markers or other drawing and writing materials, and 15" of ribbon for the book. If you have colors that would be meaningful for you to use, it would be great to explain the colors' significance to your child.
Click here to download the PDF printable for the cover and back page of the book. The printable is simply the two words "I Remember" for the cover. If you'd like to use a different font, edit the cover, or add more pages, you can click here to download an editable Word document.
Print out the page on colored cardstock and then cut the page in half.
Add a photo of your loved one (or of your loved one with your child) to the front of the book.
Cut the white cardstock pages in half and encourage your child to draw pictures remembering your loved one. You can write down what a young child says about the pictures, and an older child can write his or her own remembrances.
Punch holes and tie a ribbon for the book binding.
In the top photo, I have a Montessori-inspired tray with a container of washable markers and white cardstock pages. I think it would be helpful to have the tray available for your child to create new pages. You could bring the tray out whenever you feel your child needs to express feelings and remember some more. After the pages are created, you might want to laminate them to create a more permanent keepsake that can withstand numerous readings.
Creating an "I Miss You" Book for a Loved One Away from Home in the Military
Holidays like Father's Day can also be difficult for children who have a loved one away from home in the military. For example, if your husband is away from home on Father's Day, your child could create an "I Miss You" or "I Love You" book with a ribbon in a color or pattern that would be meaningful.
For an "I Miss You" PDF printable, click here. For an "I Love You" PDF printable, click here.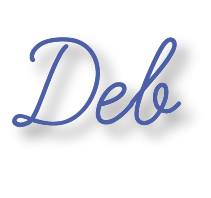 Learn more about my eBook Montessori at Home or School: How to. Teach Grace and Courtesy!
If this is your first time visiting Living Montessori Now, welcome! If you haven't already, please join us on our Living Montessori Now Facebook page where you'll find a Free Printable of the Day and lots of inspiration and ideas for parenting and teaching! And please follow me on Instagram, Pinterest (lots of Montessori-, holiday-, and theme-related boards), and YouTube. While you're here, please check out the Living Montessori Now shop.
And don't forget one of the best ways to follow me by signing up for my weekly newsletter. You'll receive some awesome freebies in the process!