Many of us like to limit the time toddlers and preschoolers spend on technology. So when we travel, go to restaurants, or spend time in waiting rooms, it's nice to have some fun, hands-on activities to entertain young children … and ideally give them learning opportunities at the same time. Activity bags are a perfect way to take Montessori on the go.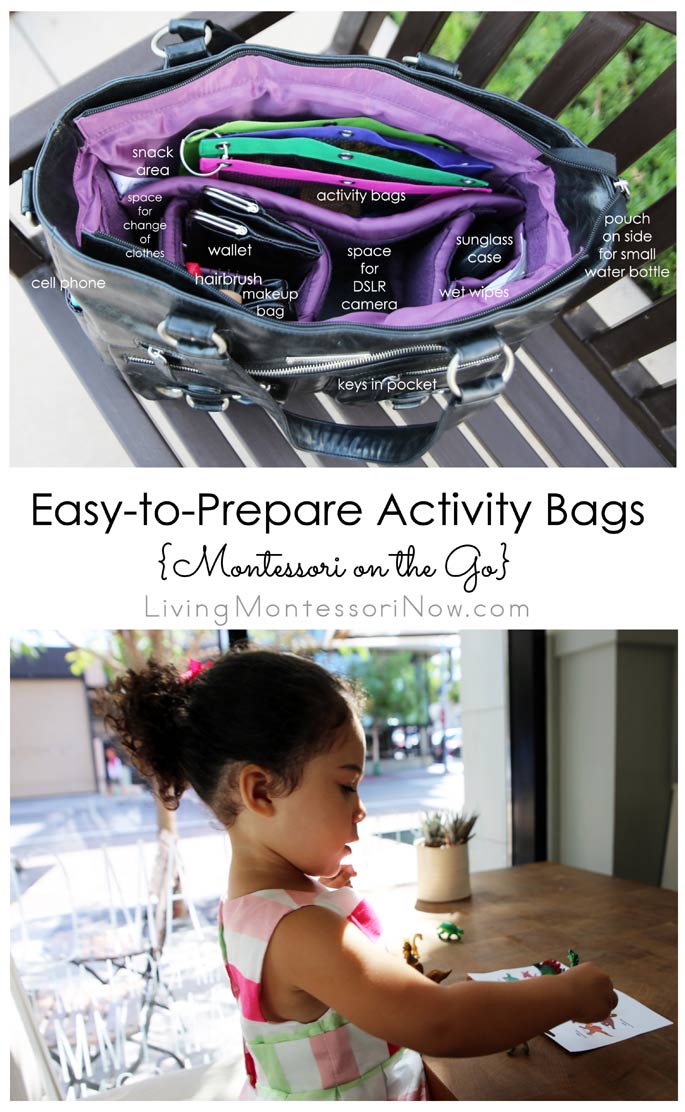 Easy-to Prepare Activity Bags
I have a "grandma bag" I like to take on family gatherings. It's actually a large camera bag that's designed to be a purse as well. I like to bring my DSLR camera on family outings. (I am the family paparazzi, after all!) I like to bring a number of activity bags with me as well. Here's my granddaughter, Zoey, working with some at Sunday brunches. She always enjoys the activity bags!
Materials Used in the Pictured Restaurant Activity Bags + More
Pencil Pouches (These are awesome because they're attractive, durable, lightweight, and uniform in size. The rings make it easy to add a binder ring to hold them together. They're stackable, so they're perfect for a tote bag.)
Adding Activity Bags to a Parent Bag, Grandma Bag, or Nanny Bag
This is my grandma bag, which I am totally in love with! It's a camera bag/purse that can carry a camera, laptop, and almost anything else. I don't use it as a laptop bag because I carry activity bags in that section (although you can move the dividers around as needed). I love that it protects my camera and is the perfect bag for plane trips as well as family outings. Update: The one I have is no longer available, but you can find a variety of ideas and prices of multi-compartment camera bags here.
If you don't need to protect a laptop or camera, there are lots of inexpensive but cool-looking diaper bags that work great for toddler and preschooler activities on the go.
More Montessori-Inspired Activity Bags
Fun with Montessori-Inspired World Travel Activities and Games
Free Travel Printables and Montessori-Inspired Travel Activities (free printables for making a variety of activity bags for travel)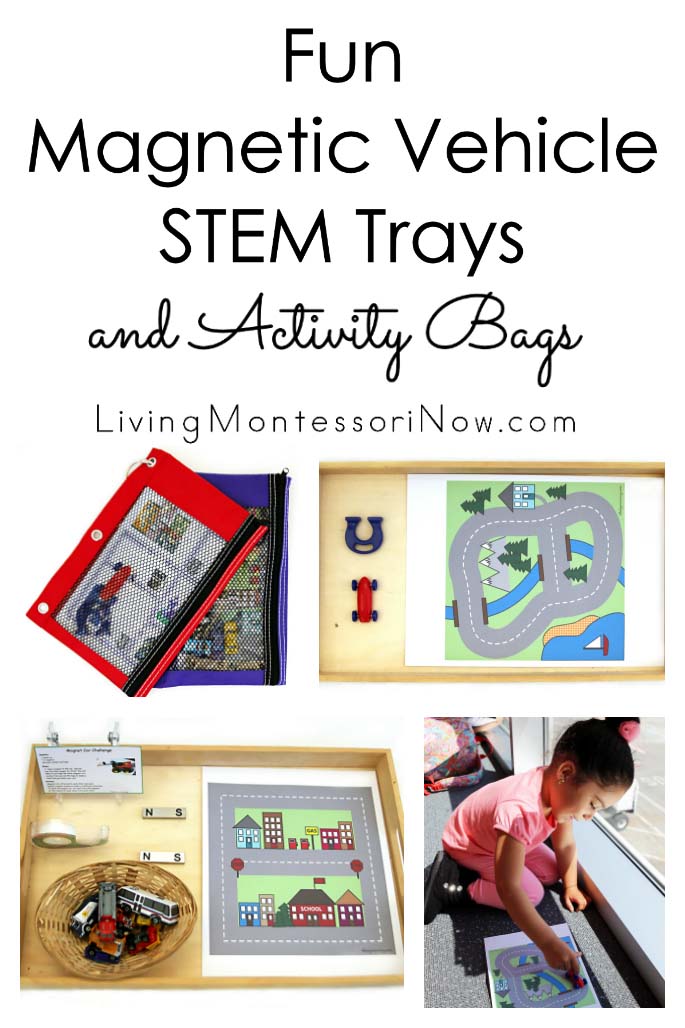 Fun Magnetic Vehicle STEM Trays and Activity Bags
Quick & Easy Spielgaben Activity Bags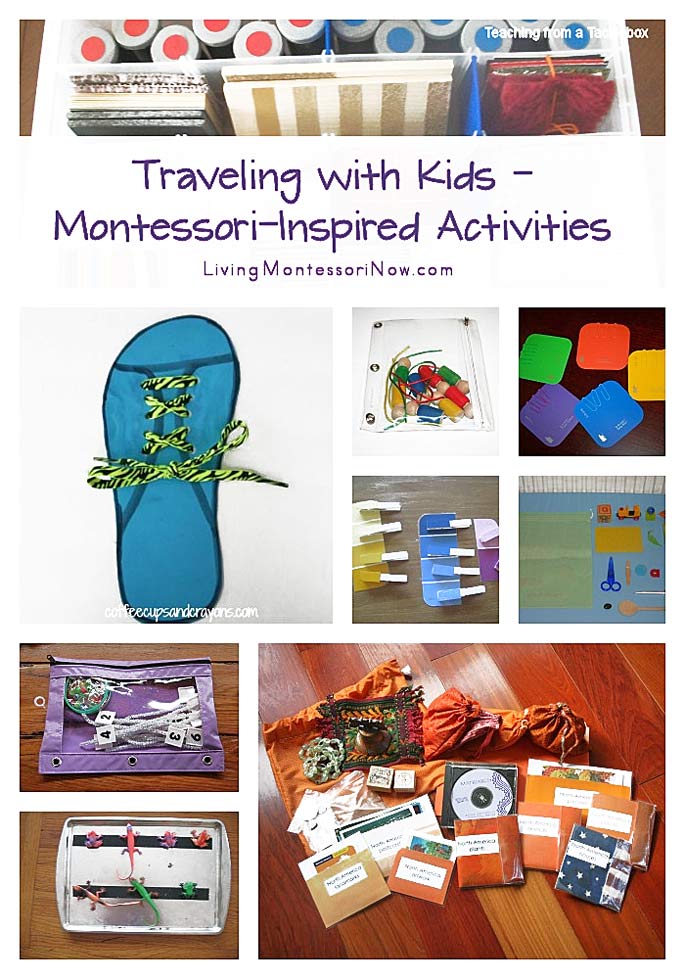 Traveling with Kids – Montessori-Inspired Activities (roundup with lots of Montessori-inspired activity bags and other transportable activities)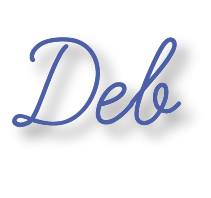 Learn more about my eBook Montessori at Home or School: How to. Teach Grace and Courtesy!
If this is your first time visiting Living Montessori Now, welcome! If you haven't already, please join us on our Living Montessori Now Facebook page where you'll find a Free Printable of the Day and lots of inspiration and ideas for parenting and teaching! And please follow me on Instagram, Pinterest (lots of Montessori-, holiday-, and theme-related boards), and YouTube. While you're here, please check out the Living Montessori Now shop.
And don't forget one of the best ways to follow me by signing up for my weekly newsletter. You'll receive some awesome freebies in the process!