When my kids were growing up, many of our favorite memories as a family were road trip memories. Of course, we loved plane travel, too. I never traveled overseas, though, until my kids were international figure skaters. That opened up a whole new world of travel for us to love.
Now my adult kids are having as much fun traveling with their families as we did when they were growing up. I know that many other families feel the same, so we're having a travel unit with free printables and activities just in time for summer vacation! We have a new subscriber freebie, too … a Montessori-inspired travel pack! And you don't need to have a trip overseas to enjoy the activities!
The links are for free travel printables for preschoolers through early elementary. Some of the travel games would work well for older kids, too.  To keep my list manageable, I don't share coloring pages unless a page has a specific educational purpose related to travel. Also, I'm focusing on land, air, and water transportation that could be used on family vacations for the list of free printables. The other category I'm adding is free travel game/road-trip game printables.
At PreK + K Sharing, I have lots and lots of themed activities and presentation ideas.
Disclosure: This post contains affiliate links (at no cost to you).
Montessori Shelves with Travel Themed Activities
You'll find Montessori-inspired travel numbers, letters, and and more (part of my subscriber freebie pack, so just sign up for my email to get the link and password … or check the bottom of your latest newsletter if you're already a subscriber)
I always have related books available throughout a unit. On the top shelf, I have Transportation Long Ago and Today and Cars, Trains, Ships & Planes. My son-in-law was having lots of fun with the Cars, Trains, Ships & Planes book! It's an amazing DK book designed for ages 8 on up. My 5-year-old granddaughter, Zoey, loves to look through big books like that, so it's part of our unit!
On the right side of the shelf ( book on a wooden cookbook holder), I have National Geographic Kids Little Kids First Big Book of Things That Go. Zoey and I absolutely love this book series for a variety of themes! On the middle shelf, you'll see the Time for Kids book Take Off! All About Airplanes. I have a number of other travel books in book baskets. Watch for my upcoming post about transportation and travel books for kids!
You could mix your travel themed activities among your shelves according to curriculum area. Or you could have a special travel-themed area something like the one pictured. My shelves this month have a mixture of skill levels. Many of the activities can be adapted for a variety of levels. If you're a homeschooler, just choose the activities that work for your child's interests and ability levels. If you don't have room for all the activities you'd like to do, simply rotate them.
License Plate Game Road Trip Game
Free Printable: License Plate Road Trip Game from iMom
Free Printable: U.S. Map from Wikimedia
For the license plate road trip game, I printed out 2 copies of the license plates and an 8½x11″ copy of the map. I cut apart all the license plates from one copy of the printable. I kept the second page of license plates together. I placed everything on a Multicraft tray along with a miniature vehicle.
This activity was one of Zoey's very favorite educational activities!
We pretended we were traveling the U.S. in the Micro Machine RV. We have Micro Machines from when my kids were little. Unfortunately, they're hard to find now and are often very expensive. You could also use the car from the Safari Ltd. On the Road TOOB. Any vehicle will be way too big for the map, but Micro Machines and Safari Ltd. vehicles work better than most.
You could use a blindfold, but I just had Zoey close her eyes and draw a license plate from the bowl. She loved discovering which state's license plate she drew! Then she would place the license plate on the page of license plates and drive the RV to that state on the map.
We didn't make it to all 50 states before it was time for Zoey to go home, but we traveled to many of them!
Letter J Sandpaper Letter with J for Jet Font Card and a_e Plane Phonogram Activity
Free Printables: Jet Letters for letter j font cards and a_e plane phonogram cards (part of my subscriber freebie pack, so just sign up for my email to get the link and password … or check the bottom of your latest newsletter if you're already a subscriber)
Free Printable: a_e sound with pictures and letters from MontessoriSoul
I set this up to show how you could use beginning sound printables for a younger child along with the phonogram work for an older child. For a younger child, you could feature a sandpaper letter to go with the unit.
I'll be adding the "ai" for train phonogram card and "sh" for ship phonogram card in a week or so. Zoey reads words and books with the phonograms already, but I still like to include the appropriate ones in our unit studies to help with spelling.
If you would like help with introducing phonetic sounds, introducing objects with sounds, or beginning phonics in general, check out my DIY Beginning Montessori Phonics with Preschoolers.
Transportation Pattern Block Activities
Free Printable: Transportation Pattern Block Mats from PreKinders
This was super easy to prepare. I just printed out the transportation printables (except for the rocket ship) and placed them on a Multicraft tray with a  Montessori Services basket of pattern blocks. I was given the Spielgaben set, so I used the Spielgaben wooden parquetry tablets from set 7. They fit perfectly, although you need to use the black and white printables because there isn't a trapezoid or yellow hexagon in the Spielgaben set.
I just placed the Spielgaben rhombus and equilateral triangle shapes in the basket because the transportation printables could all be completed using those (for example using a rhombus and equilateral triangle to make a trapezoid). Used in that way it's a bit like the Montessori constructive triangles!
Sand Writing Tray with Transportation Number Rhyme Mats
Free Printable: Print and Drive Number Rhyme Mats from Preschool Mom
This printable is a high-interest printable and can be used with mini vehicles to "drive" the number. I decided to use the printables printed at 50% with the sand writing tray, though. Used this way, the child uses fingers to trace the number path on the card and then writes the number in the sand.
For the tray, I used the wooden tray from the Melissa & Doug Lace and Trace Shapes. You can use whatever tray or container work best for you, though.
Land, Air, and Water Transportation Addition with Miniature Vehicles and Bead Bars
Free Printable: Land, Air, and Water Transportation Number Cards 1-19 (part of my subscriber freebie pack, so just sign up for my email to get the link and password … or check the bottom of your latest newsletter if you're already a subscriber)
Free Printable: 1-10 Spinner (part of my subscriber freebie pack, so just sign up for my email to get the link and password … or check the bottom of your latest newsletter if you're already a subscriber)
This activity uses a piece of felt for a table mat (I used the Montessori Services felt table mat) and bead bars from the decanomial box in a Multicraft tray and a Bambu condiment cup (what I used here) or  Montessori Services basket. (My bead bars, which I love, are from Alison's Montessori. You can get bead bars on Amazon, although I haven't personally used materials from those companies.) I used vehicles from the Safari Ltd. On the Road TOOB, In the Sky TOOB, and In the Water TOOB.
This was another activity Zoey enjoyed! She used the spinner to choose the numbers, counted out the vehicles, found the matching number cards, and then placed the correct bead bars at the end. Zoey already knows her addition facts, but this was just a fun extension using the Safari Ltd. vehicles. She enjoyed playing with the vehicles afterward!
For a younger child, you could use the number cards for DIY cards and counters or another type of counting activity.
Travel Dictation or Writing Tray
Free Printables: Travel Writing or Dictation Pages (part of my subscriber freebie pack, so just sign up for my email to get the link and password … or check the bottom of your latest newsletter if you're already a subscriber)
I used a Multicraft tray, the printables, a pencil, colored pencils in the Montessori colors for the continents, and a pencil sharpener for an added practical life activity. Advanced preschoolers on up can write their own story, while younger preschoolers can dictate their answers for you.
Blank World Map with Montessori Continent Map in the Corner
This is included in our subscriber freebie pack, but you won't see it on our shelves. I added this so that you can prepare an activity bag for travel. You'll see an example in my fun and learning with Montessori-inspired world travel activities and games post. You could also use it for another shelf activity if you prefer.
Free Travel Printables for Preschoolers through First Graders

Montessori-Inspired Travel Pack for DIY Cards and Counters, Number or Letter Matching, Number or Letter Basket, Bead Bar Work, Hands-on Math Operations, Number or Letter Salt/Sand Writing Tray, Letter Tracing, DIY Movable Alphabet, and Creative Writing (subscriber freebie, so just sign up for my email to get the link and password – or check your inbox if you're already a subscriber)
Free Transportation Printables and Montessori-Inspired Transportation Math Activities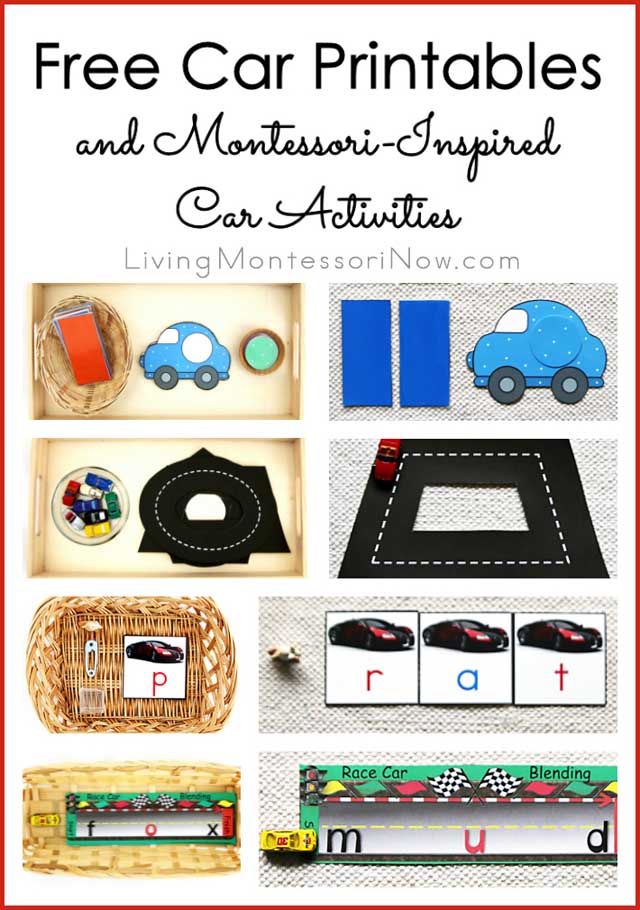 Free Car Printables and Montessori-Inspired Car Activities
Free Train Printables and Montessori-Inspired Train Activities
More Transportation/Travel Resources
Fun and Learning with Montessori-Inspired World Travel Activities and Games
Please join me at PreK + K Sharing to see all my posts there over the years: Deb Chitwood at PreK + K Sharing.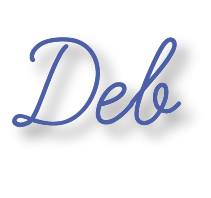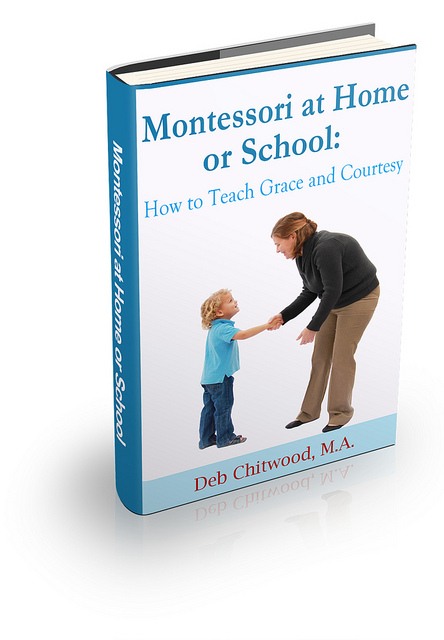 Learn more about my eBook Montessori at Home or School: How to. Teach Grace and Courtesy!
The Montessori at Home! eBook and Montessori at Home! eBook and Materials Bundle are AMAZING resources! You can learn more about them here. Buy them in the Living Montessori Now shop.
If this is your first time visiting Living Montessori Now, welcome! If you haven't already, please join us on our Living Montessori Now Facebook page where you'll find a Free Printable of the Day and lots of inspiration and ideas for parenting and teaching! And please follow me on Pinterest (lots of Montessori-, holiday-, and theme-related boards), and Twitter (blog posts by me and others along with the Parent/Teacher Daily and other interesting information). You can find me on bloglovin', Instagram, and YouTube, too.
And don't forget one of the best ways to follow me by signing up for my weekly newsletter. You'll receive some awesome freebies in the process!