Singing "Old MacDonald" and saying animal sounds with babies and toddlers is always fun, so I decided to prepare a Montessori-inspired farm-animal matching and vocabulary activity for a baby or toddler. My granddaughter, Zoey, is now 10 months old and loves animals. She doesn't have a pet, but she loves seeing dogs during our walks around the neighborhood. She also loves watching the animals at the zoo.
Since Zoey lives in San Diego and doesn't have many opportunities to see farm animals other than the ones that are at the zoo, I decided to make an animal activity focusing on farm animals in honor of World Animal Day October 4.
Disclosure: This post contains affiliate links at no cost to you.
Montessori-Inspired Farm Animal Matching/Vocabulary for Babies and Toddlers

For this activity, you could use whatever stuffed animals you have. Schleich farm animals would be perfect for this activity as long as they're animals that are too large to fit through a toilet paper tube (to be safe for babies and toddlers who still mouth objects). My kids collected Beanie Babies at one point … not obsessively but enough that we have a box full of Beanie Babies. I sorted the Beanie Babies into themes so that I could create a few activities with them. I removed the tags to make them safe for a baby.
I used some farm animal Beanie Babies for this activity. I printed out and laminated the free farm animal nomenclature cards from Montessori for Everyone. With a baby or toddler, I definitely recommend laminating any card materials. Here's the link to my favorite laminator … it's inexpensive but works very well. I only used the part of the card with the picture for the baby/toddler activity.
The photo above shows the basket on the shelf. Normally, I would add the cards to the shelf in a napkin holder (similar to the one shown), on a small easel, or in a 3-part card folder. For a baby, I keep the animal basket on the shelf and store the cards in a place where I can reach them for times when I'm doing the activity, too.
I used a large rug from Montessori Services for the above photo. You could introduce a similar layout for a toddler. Start with fewer animals if necessary. My "Montessori-Inspired Music Appreciation: Peter and the Wolf" post has links to ideas for preparing and presenting 3-part cards. A layout like this generally won't be best for a baby, though.
For a baby (or toddler if needed), I simply place the picture card and stuffed animal on the rug. You could say something like, "This is a cow. The cow says, 'Moo.'" On the day that I introduced the activity, my daughter, Christina, was visiting while I took care of Zoey. Zoey even had on her "I love my Auntie" onesie as her Auntie Chrissy handed animals to Zoey. As you can see, Zoey loved it!
Zoey enjoys both the Beanie Babies and the cards, although the cards are her favorite part of the activity. Christina loved to carry around Montessori cards when she was little, and Zoey loves to do that, too.
I always take the baby's lead in deciding what sort of activity to do and how long to do it. When Zoey is ready for a change, I'll prepare a zoo animal matching/vocabulary activity or a pet matching/vocabulary activity. For each activity, I use the Montessori 3-period lesson. I've just introduced the first period so far, and I'm allowing lots of time for exploration in between periods.
When Zoey is a toddler, I'll introduce extensions such as placing Beanie Babies around the room. Then I'll have Zoey find the Beanie Babies I ask for. Later on, we can do more traditional 3-part card activities.
Children Loving Animals World Animal Day Blog Hop
I'm excited to be joining eight other kid bloggers in a blog hop celebrating World Animal Day. Thank you to Angelique Felix or organizing the blog hop! Please see Angelique's
World Animal Day 2014 post
for links to all the participating blogs and posts about children loving animals.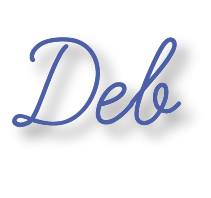 Learn more about Montessori at Home or School: How to Teach Grace and Courtesy!
If this is your first time visiting Living Montessori Now, welcome! If you haven't already, please join us on our Living Montessori Now Facebook page where you'll find a Free Printable of the Day and lots of inspiration and ideas for parenting and teaching! And please follow me on Pinterest (lots of Montessori-, holiday-, and theme-related boards), Twitter (blog posts by me and others along with the Parent/Teacher Daily and other interesting information), and Google+ (post updates and Montessori Community). Thank you for following me there. And don't forget one of the best ways to follow me by signing up for my weekly newsletter in the right sidebar. You'll get two awesome freebies in the process!