A very special part of our homeschool high school was the graduation ceremony, and we took advantage of the opportunity to make the ceremony as perfect for our family as we could. Like every other part of homeschooling, we enjoyed having the freedom to decide what was best for our unique children and family.
Planning the Ceremony
Will completed his 1st and 2nd grades in one year and graduated at age 17 on June 4, 2002. Christina started kindergarten a year early and then did year-round homeschooling a couple of years later on. She graduated at age 16 on May 22, 2006.
Terry and I let both Will and Christina choose what sort of high school graduation ceremony they preferred. When they were younger, we did a lot of activities with our local homeschool co-op. When we moved to Colorado, we didn't participate in homeschool co-op activities, mainly because Will and Christina were so involved in sports and other extracurricular activities already.
We could have participated in a homeschool high school graduation ceremony through Christian Home Educators of Colorado (CHEC), which was my main source of homeschool inspiration with its annual homeschool conferences. But because Will's and Christina's friends were through their extracurricular activities, they each chose to have a private family homeschool graduation ceremony. If we would have had relatives nearby, we would have invited them as well. Since our relatives all lived in other states, we just planned a celebration for our immediate family.
Before the ceremony, I purchased a diploma, cap and gown for my graduating senior from Home School Legal Defense Association (HSLDA). I purchased mementos and special graduation gifts as well. Both Will and Christina received an engraved photo frame with a place for their tassle and graduation photo. I also ordered a cake and bought graduation paper plates and napkins.
Our Graduation Ceremony and Party
We all dressed up for the actual ceremony, which included a reading from a book of family ceremonies, impromptu speeches, presentation of the diploma, and a prayer. Then we had a time for senior photos on our deck. After that, we had cake and ice cream before our graduating senior opened cards and presents. It was very simple but perfect for our family.
Choices for Homeschooling Families with Graduating Seniors
We were very happy with the graduation products we purchased, but there are many more options available today. HSLDA and a number of companies offer choices of graduation invitations and thank-you notes. In addition to the diplomas, caps and gowns, both HSLDA and Homeschool Diploma have honor cords now. Because of my kids' GPAs, I would have ordered honor cords if they would have been available at the time. HSLDA even offers T-shirts with the graduating senior's class year.
As far as graduation ceremonies are concerned, you can check with your local or state homeschool organization about homeschool graduation ceremonies. Or have your own private ceremony – as small or as large as you wish.
Homeschool high school graduation is the perfect time to celebrate the freedom homeschoolers enjoy. Participate in or design the experience that fits your unique graduating senior and family best. Congratulations to all the homeschool parents and students who have achieved such an incredible accomplishment! Now, celebrate! 🙂
My other posts telling about our homeschool high school:
Top 5 Homeschool Lessons My Children Taught Me
Why I Love Homeschooling Conferences and Seminars
Homeschool High School – What We Did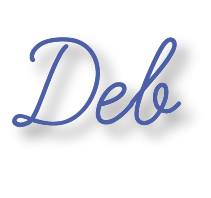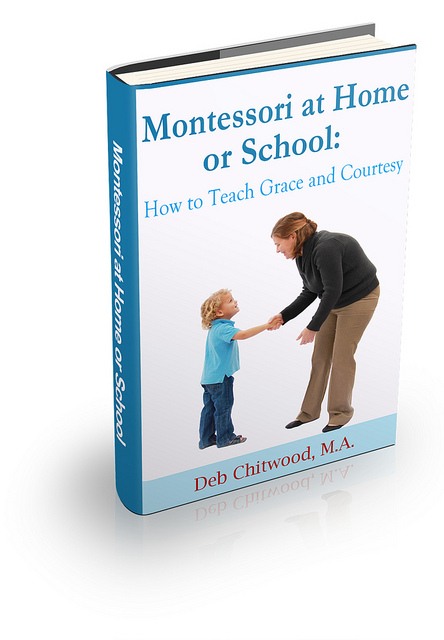 Learn more about my eBook Montessori at Home or School: How to. Teach Grace and Courtesy!
If this is your first time visiting Living Montessori Now, welcome! If you haven't already, please join us on our Living Montessori Now Facebook page where you'll find a Free Printable of the Day and lots of inspiration and ideas for parenting and teaching! And please follow me on Pinterest (lots of Montessori-, holiday-, and theme-related boards), Instagram, and YouTube. You can find me on bloglovin' and Twitter, too.
And don't forget one of the best ways to follow me by signing up for my weekly newsletter. You'll receive some awesome freebies in the process!