You might worry that you're depriving your children of important experiences if you're unable to have a garden … or just aren't interested in gardening. While having a garden can give children wonderful experiences, there are other ways to help children have many great gardening experiences and a love of nature.
You can do a lot to prevent nature-deficit disorder and give many experiences in nature almost anywhere. (This post is a combination of Throwback Thursday and 2016 … how my family has experienced gardening and nature without ever having a garden.)
My family has often lived in places where we couldn't have a garden. We didn't live in an apartment, but we did have yards that weren't hospitable to garden plants.
For two years, we lived in a house on a cliff in the Black Hills of South Dakota and then for a year and a half in a rented house in Vail, Colorado. When our kids were 7 and 12, we moved to a house in the Cheyenne Mountain foothills in Colorado Springs, with a yard filled with the wonders of scrub oak, deer, foxes, and even the occasional bear – but a yard that would barely grow grass.
Even though we didn't have a garden of our own, exploring nature was an important part of our homeschool and use of Montessori principles in our homeschooling. Here are some ideas we used to help our children experience nature and grow plants without the benefit of having our own garden. Many of these same ideas are being passed on to the next generation … now in beautiful San Diego.
Pruning Trees and Caring for Growth in the Yard
Will and Christina learned to care for our yard when they were young. Will especially was interested in learning about pruning trees and took on the responsibility of pruning our trees as needed. Both Will and Christina did yard work, including raking leaves.
Learning from Grandparents' and Others' Gardens
We were very lucky that my parents love gardening and always have a large garden in South Dakota. Will and Christina experienced planting seeds, weeding the garden, harvesting, and eating fresh garden vegetables, thanks to their Grandma Judy and Grandpa Glenn.
We also have great memories of visiting farmers' markets and supporting local farmers selling fresh vegetables.
This summer we had the fun experience of expanding experiences at Grandma Judy and Grandpa Glenn's farm to my granddaughter (Will's daughter), Zoey. At 2¾ years old, Zoey is in love with her great grandparents' farm and its plants. In the picture above, Great-Grandma Judy, Great-Grandpa Glenn, and Will all took part in Zoey's gardening experience.
As always, rides around the farm were part of the experience. In the photo above, Zoey had fun with her mom and dad after the gardening work.
Zoey and Great-Grandma Judy even used a Montessori-inspired flower cutting tray to get the most out of their experiences with Great-Grandma's flowers.
There are so many fun ways that others' gardens can give children amazing experiences … from community gardens to special farms for berry picking or apple and pumpkin picking in the fall.
Using Planters and Window Boxes
When my children were growing up, we could have planted vegetables and herbs in planters – and that would have been a good way to experience gardening without a garden. Because of my parents' garden and our love of farmers' markets, we didn't grow vegetables in our planters. We did have a window box filled with flowers each year when Will and Christina were young, though. Another option would have been square foot gardening, which I think is great.
I still haven't started square foot gardening or growing vegetables, but Zoey does enjoy watering the flowering plants or herbs I grow on my patio. We've used those for a variety of science activities using a nature tray.
While I haven't started growing vegetables, Zoey's Aunt Christina and Uncle Tom grow a variety of fruits and vegetables at their home. Here Zoey's tasting some of their fresh organic lettuce.
Hiking and Exploring Nature
We've been extremely lucky to live in some of the most beautiful places in the world. We spent a lot of time hiking in the Black Hills as a family, and Will and Christina spent a lot of time hiking and exploring on their own. Will even learned all about rattlesnakes from a neighbor who helped us when a rattlesnake visited our front door. Vail and Colorado Springs also gave our children lots of wonderful places to hike and explore in nature.
With Zoey, we have botanical gardens at the San Diego Zoo, fabulous ocean experiences and hiking areas, and even lots of fun nature walks around the neighborhood.
When Zoey visits her maternal grandparents in North Carolina, she gets added variety and a different climate for her nature experiences.
Expanding on Nature Walks around the Neighborhood
Here are some blog posts with ways we've expanded our neighborhood nature walks. You'll find lots of resources in the posts for activities you can do at home even in a city and without a garden.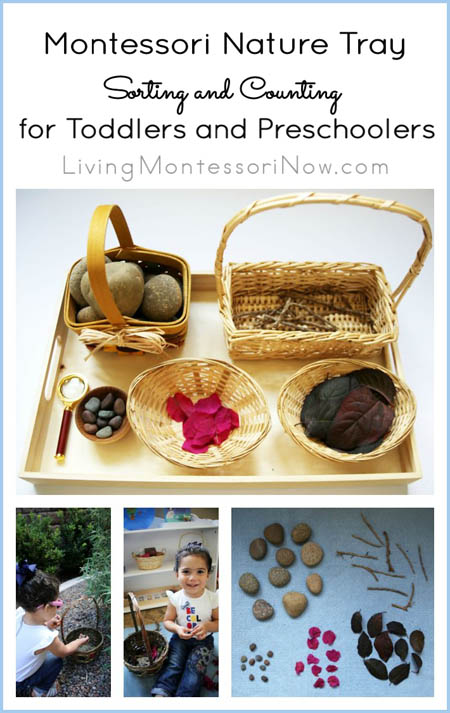 Montessori Nature Tray Sorting and Counting for Toddlers
Nature Walk and Nature Cutting Tray for Toddlers and Preschoolers
Montessori Nature Tray with Magnification Work and Flower Arranging
Life and Death Nature Tray with Pet Loss Books
Montessori Nature Tray with Vocabulary – Parts of the Plant
I loved discovering new ways for my children to experience nature (and seeing the new ways they discovered on their own). And now I'm loving discovering new ways for my granddaughter to experience nature. What is your favorite way for your children to experience nature and/or growing plants?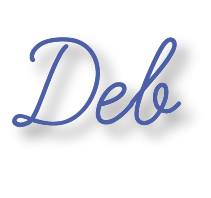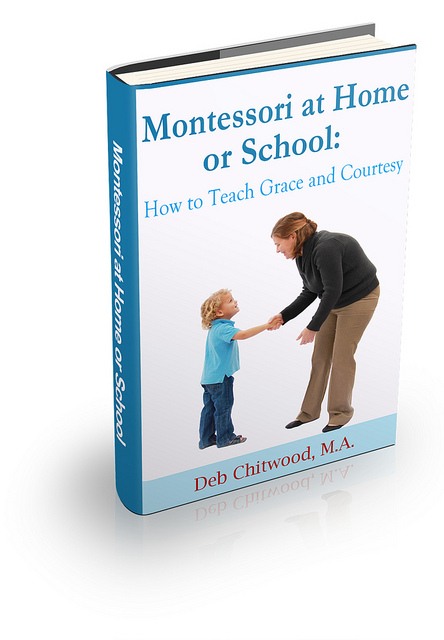 Learn more about my eBook Montessori at Home or School: How to. Teach Grace and Courtesy!
The Montessori at Home! eBook and Montessori at Home! eBook and Materials Bundle are AMAZING resources! You can learn more about them here. Buy them in the Living Montessori Now shop.
If this is your first time visiting Living Montessori Now, welcome! If you haven't already, please join us on our Living Montessori Now Facebook page where you'll find a Free Printable of the Day and lots of inspiration and ideas for parenting and teaching! And please follow me on Pinterest (lots of Montessori-, holiday-, and theme-related boards), Instagram, and YouTube. You can find me on bloglovin' and Twitter, too.
And don't forget one of the best ways to follow me by signing up for my weekly newsletter. You'll receive some awesome freebies in the process!
Save
Save
Save
Save
Save
Save
Save
Save
Save
Save
Save