I wanted to expand on the nature work my 2½-year-old granddaughter, Zoey, and I have done this spring. We've had so much fun already with our nature walk and nature cutting tray, Montessori nature tray with magnification work and flower arranging, life and death nature tray, and our latest flower arranging activity.
Disclosure: This post contains affiliate links (at no cost to you). I was also given the Plant Nomenclature Cards and Plant Nomenclature Book from Montessori Print Shop.

Zoey is always interested in the flowers we see on our nature walks. Because we've previously worked with living and non-living, plant and animal, and flower identification, we focused on parts of a plant. (Note: Montessori Compass has a free online scope and sequence that you can use to plan the order of presenting your activities.)
Bud and Flower Nature Walk
On our nature walk, I didn't want to tear out any plants, so we just focused on finding a flower bud and flower.
First, Zoey used her cutting skills to collect a bud specimen.
Then Zoey collected a flower specimen.
Montessori Nature Tray with Vocabulary – Parts of the Plant

I used Zoey's plant collections, an azalea plant, and Plant Nomenclature Cards and Plant Nomenclature Book from Montessori Print Shop. Montessori Print Shop also has the Plant Nomenclature Cards and Plant Nomenclature Book in red if you prefer. Having the plant parts in red can especially work well if your child will be coloring in the parts so he or she will focus on the plant parts rather than the colors. At Zoey's age, it seemed to make the most sense to use colors in the natural plant colors.
You can find directions for making nomenclature cards and binding books at Montessori Print Shop. I simplified my bookmaking by using binder rings to bind the book. I simply placed the book and cards on small tabletop easels on the nature tray.
Materials Used:
Zoey's Work with the Montessori Nature Tray
First I placed the bud and flower from our nature walk in the Terra Kids Magnifier Beaker for Zoey to observe. We also reviewed our tactile nature letter for /f/.
Because Zoey loves handmade books so much, we read the plant book next. This will be used a lot! After that, I presented the nomenclature cards with the picture and word to be matched with the parts of the azalea plant. I could have used picture only (omitting the word) at Zoey's age. For an older preschooler, you could use all 3 parts of the nomenclature cards.
I used a Montessori Services rug for the layout.
Zoey liked touching and identifying the various plant parts. This was the perfect way to introduce parts of a plant for Zoey! 🙂
In the photo, you'll notice
The Reason for a Flower in our book basket. That's part of our flower work, too.
Nature Trays and Nature Tables – Resources
If you'd like to know more about preparing nature trays and nature tables, I have a roundup post with lots of ideas.
You'll find more nature activities in the links below!
This post is part of the 12 Months of Montessori Series!
12 Months of Montessori Series – Nature/Outdoors
Have fun with your nature activities! 🙂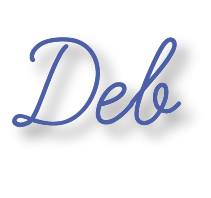 Learn more about my eBook Montessori at Home or School: How to. Teach Grace and Courtesy!
If this is your first time visiting Living Montessori Now, welcome! If you haven't already, please join us on our Living Montessori Now Facebook page where you'll find a Free Printable of the Day and lots of inspiration and ideas for parenting and teaching! And please follow me on Instagram, Pinterest (lots of Montessori-, holiday-, and theme-related boards), and YouTube. While you're here, please check out the Living Montessori Now shop.
And don't forget one of the best ways to follow me by signing up for my weekly newsletter. You'll receive some awesome freebies in the process!