How about you? Do you love Pinterest, too? I'll admit that I'm a Pinterest addict. But for someone like me who spends lots of time doing research online, Pinterest is simply the easiest and best method of bookmarking I've found.
I'm a visual learner, so I especially enjoy a visual method of bookmarking. If I'm looking for activities for a blog post, I always find photography to be one of the best ways to truly see what an activity is about. Fortunately, kid bloggers are typically wonderful about photographing and sharing their kid-friendly activities.
There really are unlimited ways to use Pinterest, depending on your areas of interest, but here I'll share my favorite ways along with some examples. Right now, I have 125 boards and over 4,000 pins. I'm continually adding to my boards, so please follow me, Deb @ Living Montessori Now! (Update in May 2013: I now have over 1,400,000 Pinterest followers and almost 10,000 pins. There are many more pins than that if you count the pins on my collaborative boards.)
Montessori-Inspired Pinterest Boards
I have a number of Montessori-Inspired Pinterest boards, including Montessori-Friendly Home board, Montessori Homeschool Classrooms board, and Montessori Elementary Activities and Ideas. You'll also find a number of collaborative Montessori boards on my Pinterest page, such as Montessori-Inspired Activities and Ideas and DIY Montessori Activities.
Holiday Pinterest Boards
I have holiday boards for all the major holidays. I just started working on a Father's Day Ideas board.
Seasonal Pinterest Boards
I have a Pinterest board for each season. Right now, I'm thinking ahead to Summer Fun! (Of course, if I come across an activity I like at any time of the year, it's easy for me to pin it to the appropriate Pinterest board.)
Unit Study Pinterest Boards
I love, love, love Pinterest for creating themed boards for unit studies. Often, I have blog posts with Montessori-inspired unit studies. Should You Use Unit Studies? has a list of the unit studies posts I've published. I'll typically create a related Pinterest board with activities of all types and for many different levels. The Pinterest board activities aren't necessarily Montessori-inspired activities … I have fun adding wonderful activities from all around the blogosphere. Here's a board based on my recent Montessori-Inspired Zoo Animal Unit: Zoo Animal Unit Study board.
Subject Area Pinterest Boards
I have Pinterest boards for subjects such as science, art appreciation, or even poetry. I also contribute to a number of collaborative boards, such as reading and writing readiness and math and geometry – global ideas.
Outdoor and Environmental Pinterest Boards
Maria Montessori emphasized the importance of children spending time outdoors and developing a love of nature. The new get-kids-outdoors movement has the same focus. I love outdoor classrooms and sharing activities that will help kids spend more time outdoors. I have an Outdoor Classroom board and Exploring Nature board. In honor of respecting our environment, I have a Kids' Recycle Crafts board and am a collaborator on Earth Day Every Day for Kids.
Parenting Pinterest Boards
You'll find lots of great parenting boards on my Pinterest page. I have some basic age-related boards such as Babies – Activities and Ideas or Toddlers – Activities and Ideas. I also have boards to help with ideas on topics such as discipline, kids' food fun, kids' party ideas, traveling with kids, stress-free kids, special needs, and organization and preparation.
Word Art Inspiration Pinterest Board
I often create an inspirational, motivational, or parenting-related word-art freebie at BitsofPositivity.com. I love collecting word-art inspiration. If you just need some inspiration and rejuvenation, check out my Word-Art Inspiration board.
What is your favorite way to use Pinterest?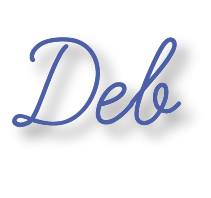 Learn more about my eBook Montessori at Home or School: How to. Teach Grace and Courtesy!
If this is your first time visiting Living Montessori Now, welcome! If you haven't already, please join us on our Living Montessori Now Facebook page where you'll find a Free Printable of the Day and lots of inspiration and ideas for parenting and teaching! And please follow me on Instagram, Pinterest (lots of Montessori-, holiday-, and theme-related boards), and YouTube. While you're here, please check out the Living Montessori Now shop.
And don't forget one of the best ways to follow me by signing up for my weekly newsletter. You'll receive some awesome freebies in the process!