This post is about a variation of a traditional Montessori phonics activity. It uses Montessori sandpaper letters but is more about small objects, vocabulary, and hearing the beginning sound of each object. Because it isn't actually about the sandpaper letters, it's appropriate to introduce to toddlers as well as to preschoolers.
Disclosure: This post contains affiliate links (at no cost to you).
Montessori-Inspired Beginning Sounds Phonics Game for Toddlers and Preschoolers
This game is based on "The Fun Game" that my toddler son (who's now 30 years old) fell in love with. My daughter (who's 5 years younger) also loved the game as a toddler. So I introduced it to my 18-month-old granddaughter, Zoey. She fell in love with the game, too. We typically use a Montessori Services rug for activities on the floor. Because this takes up so much space, we simply use a large rug that's permanently in the room. Zoey loves the game so much that she goes through the entire basket of objects each time. It's also the first activity she asks for now when she arrives at my house on the afternoons I watch her each week.
Because of Zoey's age, I keep the small objects out of reach in a basket on my kitchen counter. Zoey starts her afternoon by standing by my counter saying, "Please," and reaching for the objects. I allow at least 30 minutes each time we play the game. Zoey typically asks to play the game one or two more times each day. I can't resist her saying please, and I respect her sensitive period for language and small objects. So we spend a lot of time with this game each day.
Montessori-Inspired Beginning Sounds Phonics Game for Toddlers and Preschoolers – Video
In the video, my daughter, Christina, and Zoey are doing "The Fun Game." We vary the game according to Zoey's main interest for the day. In the video, Zoey is focused especially on the names of the objects (and sometimes on the sounds the animals make). Some days, she's more focused on the letters. We simply go with her interest.
Here's the video:

Zoey puts the objects back in the basket at the end of the game. Sometimes, we do the activity as in the video where Zoey puts each object back in the basket, and the adult puts away each letter. Sometimes, I'll pick up a sandpaper letter with the objects on it (saying, "/h/ hat, hen, horn, horse, house") and Zoey will put away each object after I say its name.
As it says in the video, we recommend supervising a toddler closely and putting any small objects away out of reach after the activity. If your toddler starts to put the objects in his or her mouth during the activity, put the activity away. You can say something like, "We need to keep these objects out of mouths. We'll need to put the game away until another day."
Related Blog Posts
Learning to Read Can Be Just a Fun Game:
Teach Letter Sounds to Your Child Using Montessori Principles (embedded video tells pronunciation for each letter sound)
DIY Beginning Montessori Phonics for Preschoolers
Activities Using Montessori Services Language Objects
Resources:
Montessori Services Language Objects Starter Set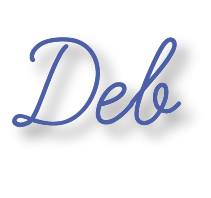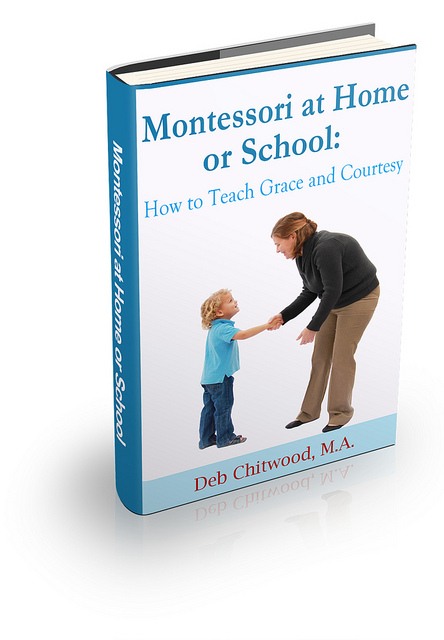 Learn more about my eBook Montessori at Home or School: How to. Teach Grace and Courtesy!
If this is your first time visiting Living Montessori Now, welcome! If you haven't already, please join us on our Living Montessori Now Facebook page where you'll find a Free Printable of the Day and lots of inspiration and ideas for parenting and teaching! And please follow me on Pinterest (lots of Montessori-, holiday-, and theme-related boards), Instagram, and YouTube. You can find me on bloglovin' and Twitter, too.
And don't forget one of the best ways to follow me by signing up for my weekly newsletter. You'll receive some awesome freebies in the process!