If you've been following my blog, you know that I've loved Montessori Services materials for years … as a Montessori teacher/school owner and as a homeschooler. Today, I'm sharing ideas of activities you can easily prepare using Montessori Services language objects.
Disclosure: I was given Montessori Services Language Object Starter Set to review for this post. I was never required to write a positive review for Montessori Services, and any opinions expressed are my own. This post contains affiliate links (at no cost to you).
Since I started blogging, I've hosted a number of Montessori Services reviews and giveaways. I've never been disappointed with the quality of Montessori Services materials. If you read my review posts, you can find out more about some of the Montessori Services materials that are wonderful for schools and homeschools. Parents using Montessori principles at home will also find much to offer through Montessori Services or its partner site, For Small Hands, which specializes in child-size tools and materials for families.
Montessori Services Language Object Starter Set
I love pretty much everything from Montessori Services. For this review, I requested the Language Object Starter Set (miniatures for language and reading activities).
I have a post about how much my son loved small objects used with sandpaper letters. He was so obsessed with them that he learned all the initial phonetic sounds by age 1½. You can read more about his experiences here: Learning to Read Can Be Just a Fun Game. The small objects I had for my Montessori school came from a variety of sources, many of them from Montessori Services. Now, you can order the Language Object Starter Set 2014-2015, smaller starter sets, or individual language objects. These objects are useful for a wide variety of activities. Many of them are high-quality miniatures, such as the adorable vacuum cleaner, red wagon, and tennis racket. The objects in the starter set are selected to be especially useful for Montessori activities. The information sheet that comes with the set says that the objects represent:
Two- and three-letter phonetic words
Four-letter phonetic words with blends
Two-syllable phonetic words
Words containing phonograms or consonant digraphs
Words to use in sound awareness games, especially beginning sounds. There is at least one object/word in this set whose beginning sound represents every letter of the alphabet, except X (which never makes its sound at the beginning of a word).
Montessori Services sells durable, waterproof labels to go with the language object starter set. You'll find a link there for a free downloadable PDF with all the language labels, too. The objects are very inviting, both to children and adults. I had a lot of fun preparing a few activities that could be used with the objects.
Language Object Sensory Bag for Babies and Toddlers
I showed my 9-month old granddaughter some of the objects. She was absolutely fascinated by them, but she's simply too young for small objects unless she has a safe way to explore them. I prepared an ocean sensory bag for her using the crab, fish, octopus, and starfish from the language objects. I used a quart-size freezer bag, clear hair gel from the Dollar Tree (and added a bit of blue food coloring), and colored duct tape to seal the bag on all sides.
There was a place for a label on the front, so I just added the word "ocean," which could be helpful for a family with readers along with with a baby or toddler. You also could introduce the bag to a baby or toddler by pointing to the word and saying: "That word says 'ocean.' The types of animals in this bag live in the ocean." Then point to and name the animals in the bag. Other safe ways for babies and toddlers to explore the objects would be through discovery bottles or DIY mini discovery boxes.
Color Matching Activity Using Small Objects
This is a fun activity for reinforcing color names with young children. Older children who want to use the activity can still benefit by focusing on primary and secondary colors if you use a color wheel. I used the free color wheel printable from Montessori By Mom along with two objects of each color from the language object starter set. The activity is on a Montessori Services large plastic tray.
Sandpaper Letter and Object Basket
This works well as a way to introduce objects and sandpaper letters. I used an inexpensive version of sandpaper letter (this particular version is no longer available) along with small objects in a Montessori Services basket. You can find more ideas in my "Inexpensive and DIY Sandpaper Letters" post.
Object Basket
This is one of the simplest ways to prepare a language object activity. You could do what I did with my son by introducing sandpaper letters and a few objects, gradually adding more and more objects and sandpaper letters until you have an object basket filled with objects that can be used together with sandpaper letters. You can also keep your objects in an alphabet box. I have a roundup post with lots of ideas for a "DIY Montessori Alphabet Box."
Beginning Sounds Phonics Game for Toddlers and Preschoolers
See "Beginning Sounds Phonics Game for Toddlers and Preschoolers" post and video.
Building Words with the Movable Alphabet
This is a traditional Montessori activity with numerous extensions for a variety of levels. You don't need to purchase a large movable alphabet for home use. I have the Alison's Montessori small movable alphabet, which is lovely. Montessori Services has a number of options for movable alphabets you can easily assemble. You can find many more ideas for movable alphabets and ways to present them in my "Inexpensive and DIY Movable Alphabet" post. For the layout, I used a Montessori Services hemmed work rug.
Placing Labels with Objects
This is another activity that can be used at a variety of levels. The photo shows one version of Presentation 2 of "The Phonetic Object Box" from Montessori Primary Guide.
Montessori Services Reviews
For a list of my previous Montessori Services review posts, see my Montessori Services Reviews. If you win the giveaway, you could use the $50 gift certificate to choose from among the items I've reviewed or one or more of the 2500 items Montessori Services offers!
DIY Alphabet Box Multi-Level Printables and Resources
If you're wondering where to store language objects, check out my DIY alphabet box multi-level printables and resources.
Montessori Services $50 Gift Certificate Giveaway!
The giveaway is now closed. See the announcement of the winner just below the Rafflecopter form. Be sure to check out this post for links to reviews of Montessori Services materials and activities using Montessori Services language objects!
I'm excited to host a back-to-school giveaway of a $50 gift certificate from Montessori Services, one of my very favorite Montessori suppliers for home or school! If you're from the U.S. or Canada, this is a great time to have fun checking out the amazing online catalog at Montessori Services.
Now for the Giveaway:
What You Will Win: 1 lucky winner in the U.S. or Canada will win a $50 Montessori Services Gift Certificate!!!
Who is Eligible:
This giveaway is open to anyone 18 and older in the U.S. and Canada. The first entry is mandatory. You must leave a blog post comment telling why you want to win the $50 Montessori Services gift certificate (and be sure to click the green "ENTER" on the Rafflecopter form to let me know you left your blog post comment and to open up the optional entries)! After you've completed your mandatory entry, there are lots of optional entries. You have many chances to win! (Note: For the extra entries, you may count ways of following that you already do. For example, if you previously "liked" Living Montessori Now on Facebook, you may still count that for your "like" Living Montessori Now on Facebook entry!) It's easy to enter giveaways with Rafflecopter! Just follow the directions to enter.If you still have questions about the Rafflecopter form, here's a 52-second video with quick directions for entering through Rafflecopter. You must complete the Mandatory Entry to qualify for any additional entries. The giveaway closes 9:00pm PST on Monday, August 18. Best of luck!

(Note: If you have any problems with the Rafflecopter form, you can sign up on the Rafflecopter form at the Living Montessori Now Facebook page (mobile friendly). Just be sure to leave your blog comment here! Both Rafflecopter forms are the same, so it doesn't matter which one you sign up on.) a Rafflecopter giveaway

UPDATE:
It's Tuesday morning, August 19. I really appreciated all your comments and the 1,613 entries! A winner has been selected using Random.org through Rafflecopter!
The winner of the $50 Montessori Services Gift Certificate is Amy W of No Greater Honor!
I'm so happy for Amy! (Note: Amy, you have 48 hours to respond to my email, or a new winner will be chosen.)
The comment for Amy's mandatory entry (why she wanted to win the gift certificate) said:
"I would LOVE to win this giveaway to purchase practical life activities for our homeschool shelves! Great giveaway – thanks Deb, for hosting!"
CONGRATULATIONS, Amy!!! A HUGE THANK YOU to Montessori Services for sponsoring this great back-to-school giveaway – and thank you to everyone who entered!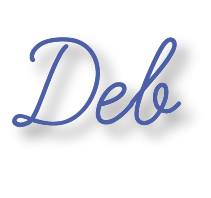 And, always, thanks so much to all my blog sponsors!
Montessori Compass
Montessori at Home
Spielgaben
Trillium Montessori
Montessori By Mom
Practical and Independent Little People
Alison's Montessori

Linked with Contest Girl and Free Sweepstakes and Contests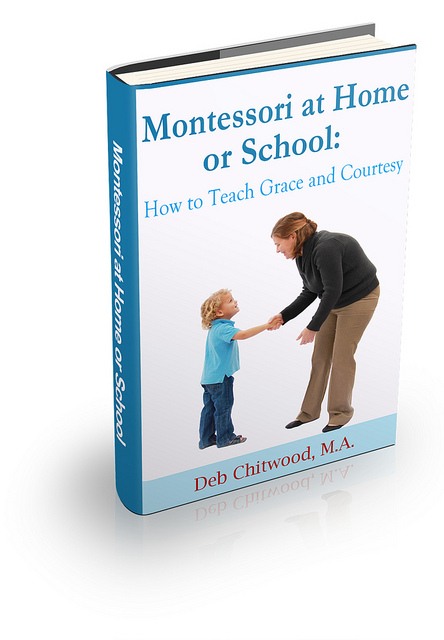 Learn more about Montessori at Home or School: How to Teach Grace and Courtesy!
If this is your first time visiting Living Montessori Now, welcome! If you haven't already, please join us on our Living Montessori Now Facebook page where you'll find a Free Printable of the Day and lots of inspiration and ideas for parenting and teaching! And please follow me on Pinterest (lots of Montessori-, holiday-, and theme-related boards), Twitter (blog posts by me and others along with the Parent/Teacher Daily and other interesting information), and Google+ (post updates and Montessori Community). You can find me on bloglovin' now, too. I'm also a Parenting Expert on Sulia. Thank you for following me there. And don't forget one of the best ways to follow me by signing up for my weekly newsletter in the right sidebar. You'll get two awesome freebies in the process!
May be linked to Afterschool Express, Thoughtful Spot, Tuesday Tots, The Mommy Club Resources and Solutions, Mom's Library, The Weekly Kid's Co-op, Homeschool Link-up, Learn & Link, TGIF Linky Party, Preschool Corner, Ultimate Homeschool Pinterest Party, Sharing Saturday, Saturday Show & Tell, Share It Saturday, Show-and-Share Saturday, The Sunday Showcase, Link & Learn, Kids Learning Printables Linky Party.