My family has done lots of pumpkin carving and pumpkin activities over the years. With my granddaughter, I'm able to put together the best of the activities we've done to make Halloween extra special. These activities are non-scary pumpkin and pumpkin seed activities for toddlers and preschoolers whether you celebrate Halloween or simply want activities for a harvest theme.
Disclosure: This post contains affiliate links (at no cost to you).
Simple, Fun Pumpkin and Pumpkin Seed Activities for Toddlers and Preschoolers
Last year, Zoey had LOTS and LOTS of fun with her pumpkin hammering work. In the post, you'll find a YouTube video with a toddler activity plus links to pumpkin hammering activities for preschoolers.
Zoey had fun earlier this fall with pumpkin scrubbing, an activity that works on a number of practical life skills.
Zoey had special pumpkin activities with her parents, too. They visited two pumpkin farms, carved pumpkins, and roasted pumpkin seeds.
We continued the pumpkin activities at "Grandma's house" with help from Zoey's Auntie Chrissy (my daughter, Christina).
After Christina cut the top off a pumpkin, Zoey scooped out the pumpkin. Zoey wore her usual practical life apron for this work.
Then Zoey had some sensory fun while she helped sort the seeds from the stringy pumpkin filling. The seeds were then rinsed and roasted for 30 minutes at 300F with a bit of olive oil and salt. (Note: eating roasted pumpkin seeds would only be recommended for older toddlers, since they can be a choking hazard.)
Once the pumpkin was scooped out, Christina and Zoey carved a special pumpkin! To see how they made this, check out "How to Make Super-Easy Pumpkin Carvings with This Simple Trick" at ChristinaChitwood.com.
Super-Simple Pumpkin Sensory Bag ("Squishy Bag")
Zoey likes to call this her "squishy bag." I just saved some of the pumpkin filling, placed it in a quart zipper bag, and let Zoey have fun with it! This is especially good for babies and toddlers who could still mouth objects and could choke on the pumpkin seeds. This isn't an activity that will last a long time, but it's a non-messy way to explore pumpkins for babies through preschoolers. For babies and young toddlers, I like to seal a sensory bag with colored duct tape, like I did with my ocean sensory bag when Zoey was 9 months old.
Now that Zoey's had a lot of pumpkin activities, she's totally ready for Halloween!


More Montessori-Inspired Pumpkin Activities
We've already made some gluten-free muffins using canned pumpkin. In the above post, I share our pumpkin muffin recipe and food-preparation activity.
You'll find more fall scrubbing activities (along with other types of activities) in my roundup post with 20+ fabulous fall gourd activities for kids.
For preschoolers, I have a roundup post with 20+ pumpkin hammering activities for preschoolers.
I also have a roundup post with 20 pumpkin phonics activities.
You'll find even more pumpkin activities in my Montessori-inspired pumpkin unit.
Preschoolers on up can do a lot to help with making pumpkin pie or pumpkin pie squares … yum!
Have you been having fun with pumpkins lately? 🙂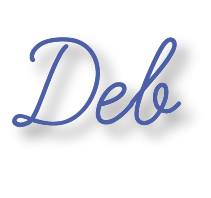 Learn more about my eBook Montessori at Home or School: How to. Teach Grace and Courtesy!
If this is your first time visiting Living Montessori Now, welcome! If you haven't already, please join us on our Living Montessori Now Facebook page where you'll find a Free Printable of the Day and lots of inspiration and ideas for parenting and teaching! And please follow me on Instagram, Pinterest (lots of Montessori-, holiday-, and theme-related boards), and YouTube. While you're here, please check out the Living Montessori Now shop.
And don't forget one of the best ways to follow me by signing up for my weekly newsletter. You'll receive some awesome freebies in the process!