Halloween was always a fun time in our family. We didn't focus on anything scary or evil – just the fun of dressing up, creating jack-o'-lanterns, and participating in community Halloween events.
Fun with Halloween Books
We read lots of holiday-related books around every holiday, but Halloween books were especially fun. We didn't focus on scary books – just good, clean Halloween fun. (Note: For great seasonal book ideas, check out A-Tisket A-Tasket.)
Pumpkin Fun
During Will's and Christina's preschool years, I put out lots of Montessori-inspired Halloween activities, like the ones in my link post on pumpkin activities. During their elementary and high-school years, we focused more on our regular unit studies in our homeschool, but we always read some Halloween books.
And we ALWAYS created jack-o'-lanterns. Sometimes we painted on the faces and other times we carved them. We usually roasted the pumpkin seeds as well.
Costume Fun
Costumes were an important part of Halloween each year. Will and Christina didn't wear scary costumes, so it was a great dress-up event.
During Will's early years, he wore a different career costume most years, and Halloween included reading and role play about the career. Will was a surgeon, firefighter, police officer, and astronaut. Christina's preschool costumes also included role play but in her favorite girly dress-up costumes, such as ballerina, princess, or angel.
When Will and Christina were a bit older, they started choosing themed costumes together. One year they were aliens. Another year they were the Grinch and Cindy Lou Who. Another year they were Rocky and Bullwinkle.
Halloween Fun in the Community
We always participated in at least one community event each Halloween. The event varied according to what events were available and our children's ages. We attended harvest festivals with homeschool groups, community Halloween parties/carnivals, Halloween parties at the public library, trick-or-treating at a university dormitory with university students providing games and treats, Halloween parties and trick-or-treating with groups of friends, and trick-or-treating at the mall.
Whether they went trick-or-treating or attended a harvest carnival, Will and Christina always ended up with lots of candy at Halloween. This is what we did: I typically let Will and Christina choose their favorite candy to keep, and I bought the rest from them. That worked well for us. They were able to have some candy as a treat and then were able to buy something with the money they earned by selling the rest of their candy. Recently, I've read about a great activity for donating Halloween candy. I wrote about it in a post at BitsofPositivity.
We kept Halloween a light, fun holiday by placing the emphasis on harvest themes, positive costumes, and community togetherness. What is your autumn celebration like?
Halloween Post Update:
Montessori-Inspired Pumpkin Activities, Homeschool Halloween, Montessori-Inspired Pumpkin Unit, 25+ Montessori-Inspired Halloween Activities, Halloween Grace and Courtesy, Montessori-Inspired Friendly Ghost Activities, Montessori-Inspired Halloween Activities, Montessori-Inspired Skeleton Activities, Free Spider Printables and Montessori-Inspired Spider Activities, 20 Pumpkin Phonics Activities, Free Halloween Songs and Rhymes for Circle Time, Halloween Activities for Montessori-Inspired Themes and Parties, Montessori-Inspired Pumpkin Hammering for Toddlers, 20+ Pumpkin Hammering Activities for Preschoolers, Free Skeleton Printables and Montessori-Inspired Skeleton Activities, Free Spider Printables and Montessori-inspired Spider Math Activities, Free Tarantula and Spider Do-a-Dot Printables (Montessori-Inspired Instant Downloads), Free Spiderweb Cutting Strips (Montessori-Inspired Instant Download), Yummy Gluten-Free Pumpkin Chocolate Chip Muffins, Montessori Pumpkin Scrubbing for Toddlers and Preschoolers, Delicious and Nutritious Vegan, Gluten-Free Pumpkin Pie and Pumpkin Pie Squares, Simple Fun with Pumpkins and Pumpkin Seeds for Toddlers and Preschoolers, Hands-on Fun with Montessori-Inspired Human Skeleton Activities, How to Participate in the Teal Pumpkin Project with Non-Food Treats, Non-Scary Montessori Halloween Printables for Preschool Through Elementary, Kids' Halloween Activities Pinterest Board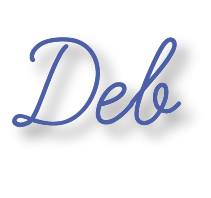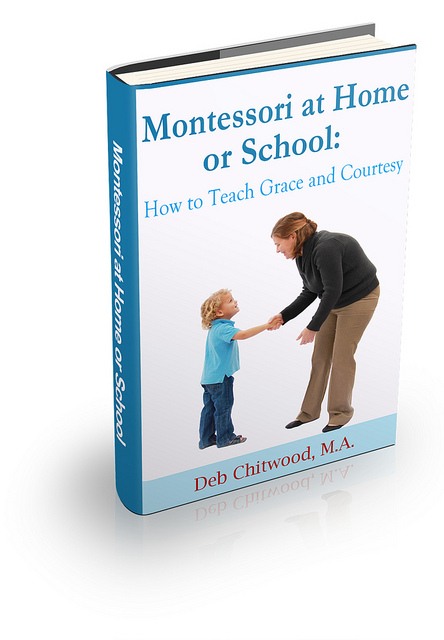 Learn more about my eBook Montessori at Home or School: How to. Teach Grace and Courtesy!
The Montessori at Home! eBook and Montessori at Home! eBook and Materials Bundle are AMAZING resources! You can learn more about them here. Buy them in the Living Montessori Now shop.
If this is your first time visiting Living Montessori Now, welcome! If you haven't already, please join us on our Living Montessori Now Facebook page where you'll find a Free Printable of the Day and lots of inspiration and ideas for parenting and teaching! And please follow me on Pinterest (lots of Montessori-, holiday-, and theme-related boards), and Twitter. You can find me on bloglovin', Instagram, and YouTube, too.
And don't forget one of the best ways to follow me by signing up for my weekly newsletter. You'll receive some awesome freebies in the process!