My toddler granddaughter had so much fun with her pumpkin hammering last year that I wanted to add some extra pumpkin activities this year. This year Zoey is 2¾ years old and more focused on fall activities and Halloween. Her parents already took her to a pumpkin farm, which was a wonderful start to her pumpkin activities this fall.
Disclosure: This post contains affiliate links (at no cost to you).
Montessori Squeezing a Sponge Activity for Toddlers and Preschoolers – YouTube Video
Zoey shows her pumpkin scrubbing activity in this sweet 59-second video. My son-in-law, DJ Tom, now composes the music for our videos … lucky me! You can download his royalty free Creative Commons music at MegaMusicMonkey.com. This song is Music ("Stone Cold Groove")
Music ("Stone Cold Groove") from MegaMusicMonkey.com
Montessori Pumpkin Scrubbing for Toddlers and Preschoolers – Setup
One thing I've learned about Montessori education (from being familiar with a number of training programs and working with teachers from a variety of training programs) is that there isn't one right way to do a Montessori activity. There are a number of ways to set up a Montessori pumpkin scrubbing activity, and there are a number of ways to present it. So don't worry too much about the minor details.
Materials Used:
Having Fun with the Montessori Pumpkin Scrubbing
I always use a red line to show how much water for Zoey to add to the pitcher.
I gave Zoey washable markers to draw on the pumpkin first so that her scrubbing work had a purpose. That made it more fun and meaningful for her.
Zoey loves Montessori squeezing a sponge activities. Using the sponge for this work gave Zoey another opportunity for squeezing a sponge as well as scrubbing.
Zoey loves watering any plants I have. A water recycling bucket is a good way to give young children a start in recycling.
The child could dry the pumpkin first, but I don't think the order here is essential. This way goes from left to right, which is good also.
Zoey has gotten used to completing each step of a process. For younger toddlers, you can always shorten the process.
Zoey is always proud of her work when she's finished. I love her enthusiasm! 🙂
These sorts of activities are not only fun, but activities such as squeezing a sponge and using a scrub brush strengthen hands and fingers for writing. And all practical life activities help increase order, concentration, coordination, and independence. Following a series of steps is great for the development of concentration, too.
More Montessori-Inspired Pumpkin Activities
We've already made some gluten-free muffins using canned pumpkin. In the above post, I share our pumpkin muffin recipe and food-preparation activity. As we talked about in the video, next we'll be making pumpkin pie from scratch!
You'll find more fall scrubbing activities (along with other types of activities) in my roundup post with 20+ fabulous fall gourd activities for kids.
Be sure to check out my post and video with Montessori-inspired pumpkin hammering for toddlers.
For preschoolers, I have a roundup post with 20+ pumpkin hammering activities for preschoolers.
I also have a roundup post with 20 pumpkin phonics activities.
You'll find even more pumpkin activities in my Montessori-inspired pumpkin unit.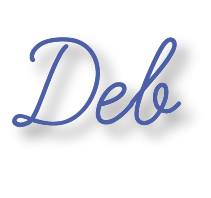 If this is your first time visiting Living Montessori Now, welcome! If you haven't already, please join us on our Living Montessori Now Facebook page where you'll find a Free Printable of the Day and lots of inspiration and ideas for parenting and teaching! And please follow me on Instagram, Pinterest (lots of Montessori-, holiday-, and theme-related boards), and YouTube. While you're here, please check out the Living Montessori Now shop.
And don't forget one of the best ways to follow me by signing up for my weekly newsletter. You'll receive some awesome freebies in the process!
Save
Save
Save
Save
Save
Save