My 7-month old granddaughter LOVES necklaces and wants to play with and chew on any necklaces she sees. I tend to wear necklaces a lot but didn't want Zoey chewing on my necklaces for fear of the necklace breaking and causing her to swallow beads. I also worried that the the necklace metals and finishes were unsafe for a baby. So I decided to make something I could give my granddaughter to chew on instead.
Disclosure: This post contains affiliate links at no cost to you.
When I did a search, I found a number of ideas of chewelry for babies. I like the idea of baby-safe necklaces for moms (and grandmas). I'm not comfortable with the idea of a teething necklace for babies to wear just in case there could be a danger of choking.
I decided to make teether add-ons or extenders rather than necklaces to be sure there wouldn't be any choking danger. I also wanted to extend the life of Zoey's toys.
Zoey always loved her DIY Montessori activities. She still loves her Easter egg sound shakers, kitchen treasure basket, and mini discovery boxes and spends long periods of time focusing on them. She doesn't spend as much time with other toys, though.
I hoped to extend the interest of teethers and other toys that had lost some of their interest. The extenders below can be added to any teethers that have an opening to attach the cord or ribbon.
Manhattan Toy Skinkle Teether Add-ons
At my house, I had the Manhattan Toy Skwinkle Teether. Zoey played with and chewed on it quite a bit when she was younger but didn't play with it much anymore. My son and daughter-in-law had a number of other teethers and toys that they had received as baby gifts.
The teether extenders I made were simple and fun to create. You can make them using a wide variety of materials. I'll just share what I used here.
I used:
unfinished wood beads in 3/8″, 3/4″, and 1″ (for small, medium, and large as well as 10 of the 3/8″ beads for counting. They wouldn't need to be exactly these sizes … I just looked for small, medium, and large.)
number beads (I just had the numerals 0-9 from another set of beads, and I don't know where I got them.)
natural waxed cotton lacing cord that I purchased at Michaels craft store (You could use a thin ribbon instead.)
I made each cord 10″ long so that Zoey could easily put her arm through the loop if she wished without getting stuck. I also used 10″ so that her head couldn't go through the opening.
After threading the items I wanted on each cord, I attached each cord to the teether by tying tied 4 knots for each cord, each knot pulled very tight so it couldn't come undone. Because I used a very strong cord and tied four tight knots, even I couldn't untie or break a cord. My son tested one of the add-ons to see if he could break it, and he couldn't break it, either.
I made the teether add-ons over a week ago, and Zoey loves them.
Zoey studies them, shakes them, and chews on them.
Sometimes, Zoey and I look at them together. Even though it isn't necessary for a baby, I often introduce various educational concepts. I was a preschool teacher and loved teaching early-learning concepts. So I might move each of the ladybug beads from left to right while counting 1-10. Or I might say "small," "medium," and "large" as I move the small, medium, and large beads from left to right. It's just a fun and pressure-free way for Zoey and I to interact that we both enjoy.
Other Teether Add-ons
My daughter-in-law brought over a couple of Zoey's teethers so I could make extenders for them. One of the teethers is a Sassy Teething Tail Fish. I'm not sure what the other toy is.
I added Creatology sealife beads that I had originally gotten at Michaels craft store to the Sassy Teething Tail Fish.
I added 10 of the smallest wood beads, a variety of colors of pony beads, and a jingle bell for sound to the other toy.
Zoey loved these add-ons, too. Chea says these are now Zoey's favorite toys at home.
Have you made or are you making anything similar for your baby or a baby who's special to you?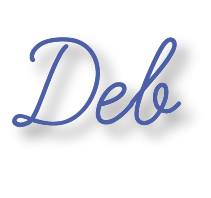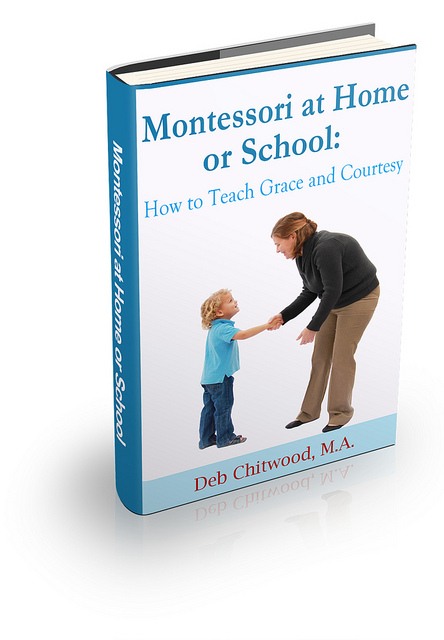 Learn more about Montessori at Home or School: How to Teach Grace and Courtesy!
If this is your first time visiting Living Montessori Now, welcome! If you haven't already, please join us on our Living Montessori Now Facebook page where you'll find a Free Printable of the Day and lots of inspiration and ideas for parenting and teaching! And please follow me on Pinterest (lots of Montessori-, holiday-, and theme-related boards), Twitter (blog posts by me and others along with the Parent/Teacher Daily and other interesting information), and Google+ (post updates and Montessori Community). You can find me on bloglovin' now, too. I'm also a Parenting Expert on Sulia. Thank you for following me there. And don't forget one of the best ways to follow me by signing up for my weekly newsletter in the right sidebar. You'll get two awesome freebies in the process!
May be linked to Afterschool Express, Thoughtful Spot, Tuesday Tots, The Mommy Club Resources and Solutions at Milk and Cuddles and Crystal & Co., Mom's Library, It's Playtime, The Weekly Kid's Co-op, Homeschool Link-up, Hearts for Home Blog Hop, Learn & Link, TGIF Linky Party, Preschool Corner, Ultimate Homeschool Pinterest Party, Sharing Saturday, Saturday Show & Tell, Share It Saturday, Show-and-Share Saturday, The Sunday Showcase, Link & Learn.