I love using plastic Easter eggs to create Montessori-inspired sound sets. I have a DIY Easter egg sound set for preschoolers. Today, I'm sharing an idea for inexpensive DIY Montessori-inspired Easter egg sound shakers for babies and toddlers.
Disclosure: This post contains affiliate links (at no cost to you).
Montessori Sound Cylinders
To learn more about Montessori sound cylinders and how to present them, check out my DIY Montessori Sound Cylinders post. I used a number of the same Montessori techniques to prepare an Easter egg sound set for babies and toddlers.
In a traditional Montessori sound box, you'll find six sound cylinders with red tops and six sound cylinders with blue tops. For this activity, I used matching pairs (although three pairs with three blue eggs that each matched one of three lavender eggs).
DIY sound cylinders can be prepared using a variety of materials. For this activity, I used brown rice, red kidney beans, and lima beans. I tried to put equal amounts in the blue and lavender eggs so that the sounds of the matching pairs would be the same.
Easter Egg Sound Shakers for Babies and Toddlers
Here are some ways I deviated from traditional Montessori sound cylinders. Traditional sound sets aren't see-through, but I used see-through eggs to give babies and toddlers an understanding of what is making the sound. I purchased fairly small Easter eggs so that babies could hold them, but they were large enough not to be a choking hazard.
I used electrical tape to seal the eggs safely (an idea from Mama Smiles' fancy shaker eggs).
Montessori sound cylinders have a specific presentation (linked to in my DIY Montessori Sound Cylinders post). For this activity, I placed the Easter egg sound shakers in a basket (an elliptical bamboo basket from Montessori Services) and gave the basket to my 5-month old granddaughter as an invitation to explore.
My Granddaughter's Reaction to the Easter Egg Sound Shakers
My 5-month-old granddaughter loved the sound shakers. At her age, she had more fun shaking the entire basket than just one egg. In addition to exploring the eggs, she spent a lot of her time focusing on the basket itself.
Zoey spent almost 30 minutes concentrating on the eggs, so the activity was definitely of interest to her. I'll probably put out this activity before Easter for the next year or two. It'll be interesting to see Zoey's interaction with the Easter egg sound shakers when she's a toddler.
Check out my other Montessori-inspired Easter activities: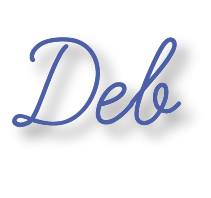 Learn more about my eBook Montessori at Home or School: How to. Teach Grace and Courtesy!
If this is your first time visiting Living Montessori Now, welcome! If you haven't already, please join us on our Living Montessori Now Facebook page where you'll find a Free Printable of the Day and lots of inspiration and ideas for parenting and teaching! And please follow me on Instagram, Pinterest (lots of Montessori-, holiday-, and theme-related boards), and YouTube. While you're here, please check out the Living Montessori Now shop.
And don't forget one of the best ways to follow me by signing up for my weekly newsletter. You'll receive some awesome freebies in the process!