Parents often worry about the work and time involved in preparing Montessori activities. But Montessori activities can often be prepared easily and quickly as well as attractively. My Montessori animals of the continents activity today only took about 15 minutes to prepare. It would have taken longer if I had been preparing it for a classroom, but it was simple to prepare for homeschooling or afterschooling.
Disclosure: This post is in partnership with Montessori Print Shop. It also contains affiliate links (at no cost to you).
Materials Used for Montessori Animals of the Continents Tray
We're doing lots of zoo activities for our zoo unit. My 3½-year-old granddaughter, Zoey, has been loving the zoo activities, and she had lots of fun with this activity, too.
The materials we used:
Montessori Animals of the Continents Activity
I used a Montessori Services large rug for the animals of the continents layout. If you have a Montessori continents globe, that would work perfectly with the printables. I use our Pocket Hugg-A-Planet Earth for all our globe work. I used the color continents map page to coordinate with the continents globe and maps at Zoey's Montessori school.
First, we laid out the pages and placed the cards in a stack. Then Zoey simply matched the animals. We talked about each animal and its continent as Zoey placed the picture cards on the maps. We could have just used one or two continent pages and the matching picture cards. Zoey has been doing and loving the zoo animal work, so she was interested in the animals from all the continents.
When all the cards were on the continent pages, I said the names of the animals from each continent for Zoey to find and put away. We went through each continent one at a time, and Zoey picked up the animal card as I said its name. Some are easy, like the rhinoceros in the picture. But some animals are more unusual, such as the ring-tailed lemur of Africa or the guanaco of South America. Zoey was proud of how many animals she knew!
More Animal and Continent Activities and Resources for Toddlers and Preschoolers
Extending Montessori Animals of the Continents Work (a fun extension that builds on the work shown in this post)
I have lots of Montessori continent box activities, many of them using Safari Ltd. animal figures.
I also have lots of zoo animal posts and resources:
Does your child have a favorite animals around the world activity?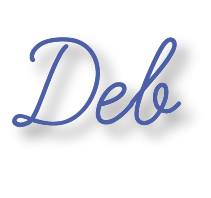 Learn more about my eBook Montessori at Home or School: How to. Teach Grace and Courtesy!
If this is your first time visiting Living Montessori Now, welcome! If you haven't already, please join us on our Living Montessori Now Facebook page where you'll find a Free Printable of the Day and lots of inspiration and ideas for parenting and teaching! And please follow me on Instagram, Pinterest (lots of Montessori-, holiday-, and theme-related boards), and YouTube. While you're here, please check out the Living Montessori Now shop.
And don't forget one of the best ways to follow me by signing up for my weekly newsletter. You'll receive some awesome freebies in the process!