Montessori rules and routines are a natural part of Montessori schools. They're very helpful in the home environment, too. You can often start to introduce some of the basic Montessori rules and routines when your toddler is between the ages of 15 and 18 months.
Introducing Basic Rules and Routines to Your Toddler
You can introduce simple routines such as taking out and using a rug for work, carrying a basket or tray, and putting work back on the shelf after using it. Demonstrate each activity for your toddler.
Don't worry if your toddler doesn't follow all the rules and routines right away. Just demonstrate a rule or routine again at another time. This is a process even for preschoolers who are 3-5 years old, so there's no rush for your toddler.
Here's a YouTube video with my daughter, Christina, and my 17-month-old granddaughter (Christina's niece), Zoey. We just allow Zoey to have fun being a toddler and gradually introduce new activities, rules, and routines.
More Resources
My Family's Favorite Clean Up Song (a song I love for toddlers and preschoolers)
Free Clean Up Songs (Tidy Up Songs) and Rhymes (lots of helpful songs for a variety of ages)
The Best Way to Teach Manners to a Toddler (simple ideas for introducing etiquette rules)
Grace and Courtesy for a New School Year (gives ideas of Montessori rules and routines – especially helpful for preschoolers in a classroom or homeschool)
Montessori Services Reviews (reviews include rugs, trays, and baskets)
Easter Egg Sound Shakers for Babies and Toddlers (pictured basket)
Montessori Open and Close Basket for Babies, Toddlers, or Preschoolers (shown in video)
Have fun! 🙂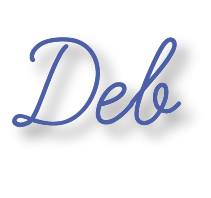 Learn more about my eBook Montessori at Home or School: How to. Teach Grace and Courtesy!
If this is your first time visiting Living Montessori Now, welcome! If you haven't already, please join us on our Living Montessori Now Facebook page where you'll find a Free Printable of the Day and lots of inspiration and ideas for parenting and teaching! And please follow me on Instagram, Pinterest (lots of Montessori-, holiday-, and theme-related boards), and YouTube. While you're here, please check out the Living Montessori Now shop.
And don't forget one of the best ways to follow me by signing up for my weekly newsletter. You'll receive some awesome freebies in the process!