There are so many fun holiday-themed printables you can use to prepare hands-on language activities! I'm sharing the links to free Christmas printables for preschoolers through first graders. I've used some of those printables to prepare Montessori-inspired Christmas language activities.
Christmas Language Activities for Preschoolers-First Graders
C is for Candy Canes Beginning Sounds Activity
For this activity, I used the "C is for Candy Canes" page from the CHRISTmas Candy Cane Preschool Mini-Pack by Itsy Bitsy Learners. (Note the Pack is no longer free.) Here are some free Christmas do-a-dot pages: "C is for Christmas" from the Christmas Preschool Printables at Confessions of a Homeschooler, Christmas magnet pages from Making Learning Fun, b for bell (my do-a-dot page), and d for decorate (my do-a-dot page).

I got the idea of using tiny bows from Chestnut Grove Academy. Instead of tiny bows, you could use glass gems, playdough balls, Power Magnets, pom poms with a strawberry huller, magnetized pom poms on a magnetic tray, or dot markers (if you don't laminate the activity).
In Montessori education, we emphasize phonetic sounds rather than letter names. I would demonstrate the activity by placing the printable on a rug and saying, "/c/ is for candy cane." You could show how to place a couple of the bows on the page. Show how to trace the letters using a dry erase marker on the laminated page. (Note: When I prepared the activity, I added a small green dot at the starting point for tracing each letter.) Show how to clean the tray before putting the materials away and returning the tray to the shelf for the child(ren) to use.
Gingerbread Babies DIY Textured Letters and Salt Tray
For this activity, I used the Preschool Gingerbread Baby Printables from Homeschool Creations. You could make a miniature DIY version of Christmas textured letters by printing out the gingerbread babies alphabet cards, laminating them, cutting them out, and adding red glitter glue to the consonants and blue glitter glue to the vowels.
The miniature textured letters could be used like traditional sandpaper letters except that you'd need to use one finger to trace the letters rather than two because of the size of the letters. You could also make a salt tray for practice tracing specific letters. I love using white salt for writing trays in the winter since the salt looks a bit like snow. You could also make a matching activity with upper- and lowercase letters.
Gingerbread Babies DIY Movable Alphabet Spelling

The gingerbread babies textured letters could also be used as a DIY movable alphabet. You could use it for sounding out and spelling phonetic objects or pictures.
Gingerbread Babies Name Activity

You could make a name tray using the upper- and lowercase gingerbread babies. You'd need to be sure there are duplicate letters where needed for a name.
Christmas Creative Writing Activity

This creative writing activity for advanced preschoolers and kindergarteners uses the
Nativity Preschool Pack
from 1+1+1=1 and the
Polar Express Pack
(or one of the other packs) from 3 Dinosaurs. It's hard to find a much easier activity to prepare. You just need to print out copies of the pages and place them on a tray. You can add a Christmas pencil and pencil sharpener to focus on practical life skills as well.
Younger children could dictate a short story to you. That's an activity I always enjoyed doing as a Montessori teacher.
Free Gingerbread Printables for Preschoolers-First Graders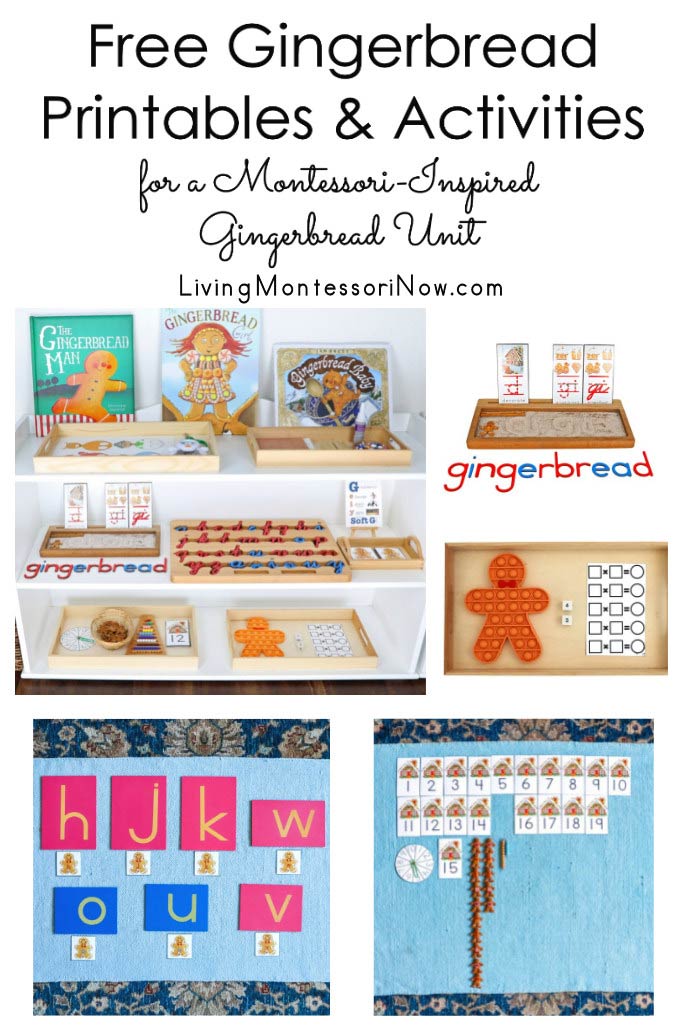 Free Gingerbread Printables and Activities for a Montessori-Inspired Gingerbread Unit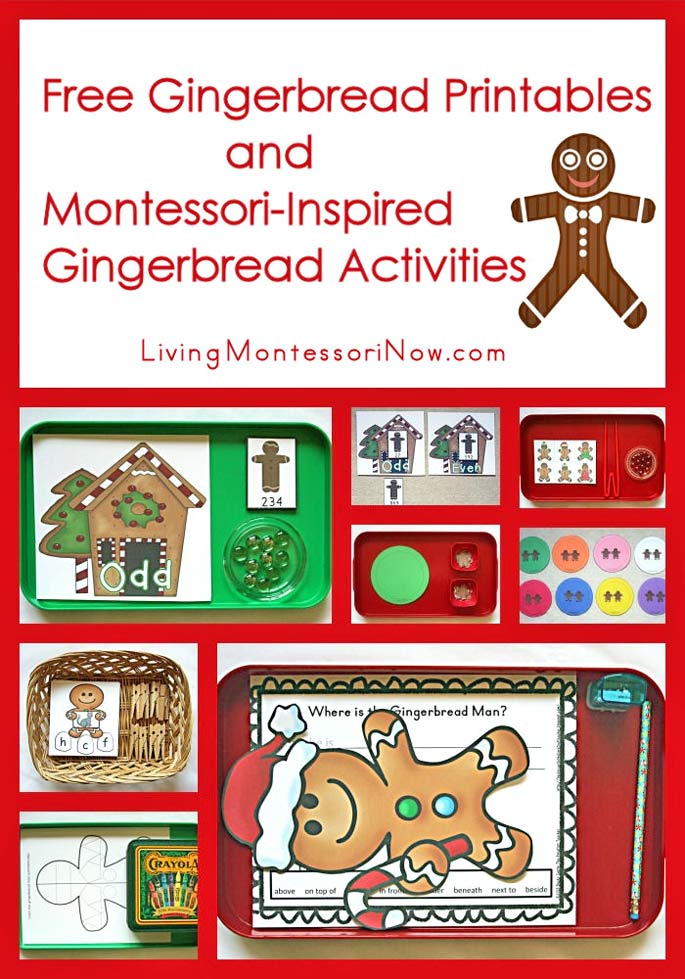 You'll find lots of fun, free gingerbread printables and Montessori-inspired gingerbread activities here.
Montessori-Inspired Gingerbread Pack for DIY Cards and Counters, Number or Letter Matching, Number or Letter Basket, Bead Bar Work, Hands-on Math Operations, Number or Letter Salt/Sand Writing Tray, Letter Tracing, DIY Movable Alphabet, and Creative Writing (subscriber freebie, so just sign up for my newsletter to get the link and password – or check your inbox if you're already a subscriber).
Free Mixture of Christmas Printables for Preschoolers-First Graders
More Christmas Resources
Amazon Affiliate: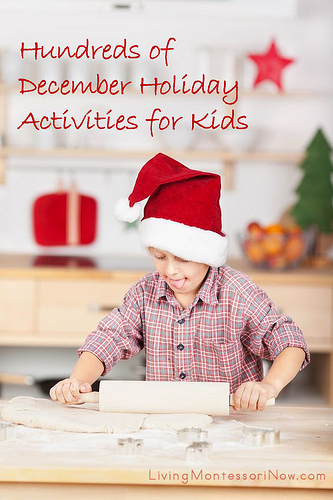 Hundreds of December Holiday Activities for Kids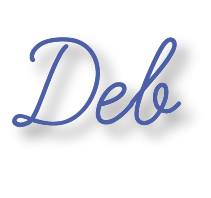 Learn more about my eBook Montessori at Home or School: How to. Teach Grace and Courtesy!
If this is your first time visiting Living Montessori Now, welcome! If you haven't already, please join us on our Living Montessori Now Facebook page where you'll find a Free Printable of the Day and lots of inspiration and ideas for parenting and teaching! And please follow me on Pinterest (lots of Montessori-, holiday-, and theme-related boards), Instagram, and YouTube. You can find me on bloglovin' and Twitter, too.
And don't forget one of the best ways to follow me by signing up for my weekly newsletter. You'll receive some awesome freebies in the process!