Apples are always a popular preschool theme in the fall. So, I'm adding some helpful resources for an apple unit … the links to free apple printables for preschoolers through 1st graders (and sometimes older) along with hands-on apple activities.
Disclosure: This post contains some affiliate links (at no cost to you).
Montessori-Inspired Apple Activities Prepared Using Free Apple Printables
For the apple color sorting activity, I used the free Candy Apple Math Game from No Time for Flash Cards. Instead of using candy apples, I used red, yellow, and green miniature pom poms from a craft store. I used 3 miniature buckets with color-coding dots placed in the bottom to help with the color sorting. I added Montessori Services quick sticks to the tray to include a practical life transferring activity.
Aa is for Apple Tray



For this activity, I used the free Aa is for Apple Lacing and Puzzle from 1+1+1=1. . I used one of the 5-piece wooden trays from Multicraft.
I added an inexpensive letter "a" sandpaper letter to the tray. You can use ideas from "Inexpensive and DIY Sandpaper Letters" to buy or make sandpaper letters. You'll also find ideas for presenting letter sounds. You could either say, "/ă/" as you trace the letter or "The letter 'a' makes the sound /ă/." style="font-size: small;">
Aa Is for Apple Playdough Tray



This activity uses the Aa is for Apple Page from 1+1+1=1. I used a large plastic tray from Montessori Services.
You can use homemade or purchased playdough, or use modeling clay if you'd like the modeling material to stay soft and moldable. I added a pair of scissors to the tray so children can get practice cutting their rolled playdough strips into the correct sizes to fit the letters.
Follow the a Path Tray


For this activity, I used the free Follow the a Path (in Apple Pack part 2) from 3 Dinosaurs. I added a practical life activity to this language tray by using a strawberry huller to add glass gems to the path. A sugar tong works very well, too. Amazon has a variety of glass gems, which I used for this and often use for Montessori-inspired activities.I especially like glass gems for these types of activities because the letters can be seen and magnified through the glass gems.
Add the Apples Activity

This activity uses the Add the Apples (in Apple Pack part 2) from 3 Dinosaurs. (Note: There are also printables in the pack for subtraction or greater than/less than.) I used red and green apples from fall acrylic fall fillers I found at Michaels craft store.
Because I used two different colors of apples, I placed the apples below the page rather than right on the tree. I added the apples and numbers for 9 of each color apple. You could just let the child choose the number of apples of each color and then count (add) them to find the sum.
This uses the Apple Fractions Math Game from Itsy Bitsy Fun. It was easy to prepare and could be used for a simpler fraction matching activity or more advanced game.
Apple Hundred Chart Art

I love hundred chart art. It's a great extension for the Montessori hundred board. This uses the Apple Hundred Chart Art (in Apple Pack part 2) from 3 Dinosaurs. Older children could follow the directions to create the apple on the blank hundred chart. Younger children could simply match the colors on the control chart to create the apple. I use small glass gems so they'll fit on the hundred chart spaces.
Hundred Chart Game: Apple Picking Time

For this hundred chart activity, I used the Hundred Chart Games: Apple Picking Time from Primary Inspiration. There are simple directions for assembling the spinners along with ideas for children who aren't comfortable with place value.
Free Apple Printables (of all kinds) for Preschoolers-First Graders (some printables for up to grade 3)
More Apple Resources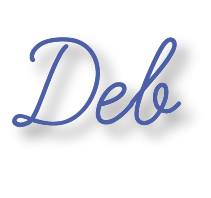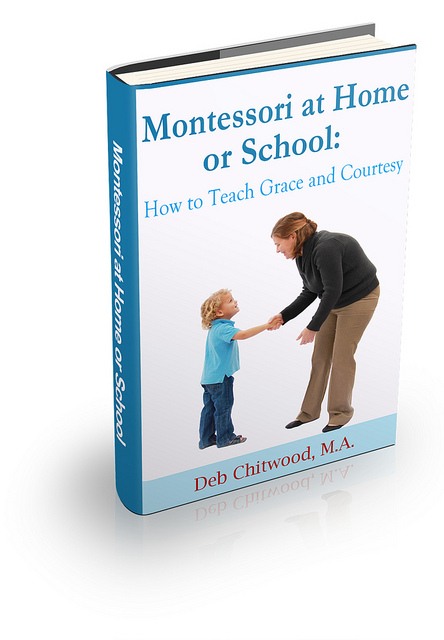 Learn more about my eBook Montessori at Home or School: How to. Teach Grace and Courtesy!
The Montessori at Home! eBook and Montessori at Home! eBook and Materials Bundle are AMAZING resources! You can learn more about them here. Buy them in the Living Montessori Now shop.
If this is your first time visiting Living Montessori Now, welcome! If you haven't already, please join us on our Living Montessori Now Facebook page where you'll find a Free Printable of the Day and lots of inspiration and ideas for parenting and teaching! And please follow me on Pinterest (lots of Montessori-, holiday-, and theme-related boards), Instagram, and YouTube. You can find me on bloglovin' and Twitter, too.
And don't forget one of the best ways to follow me by signing up for my weekly newsletter. You'll receive some awesome freebies in the process!
Montessori Monday Link-Up