If you haven't seen the 12-minute video Montessori: Planting the Seeds of Learning by the Montessori Foundation, I highly recommend watching it. If you've seen it before, I recommend watching it again.
Disclosure: This post contains affiliate links (at no cost to you).
In the video, Tim Seldin, president of the Montessori Foundation and author of How to Raise an Amazing Child the Montessori Way (book review) and other Montessorians give insight into Montessori philosophy. The video also shows children at work in a Montessori school – something I always love to watch. This isn't a new video, but Montessori ideas never get old!
This video is great if you're thinking about Montessori education for your child, are the parent of a Montessori student, or want ideas for teaching and/or helping your child at home.
Here's a summary of some of the Montessori principles highlighted in the video:
"The secret of good teaching is to regard the child's intelligence as a fertile field in which we can sow the seeds of learning." Maria Montessori
"By allowing children to develop a meaningful degree of independence and self-discipline, Montessori sets a pattern for a lifetime of good work habits and a sense of responsibility." (narrator)
"People call Montessori an education for life." (Tim Seldin)
"There is an atmosphere of kindness and respect in which children discover that they are capable and independent human beings." (narrator)
Children have the freedom to choose materials from open shelves.
Children work at their own pace.
Classrooms often extend to the outdoors.
Children learn to read phonetically.
"Students who learn math by rote often have no real understanding or ability to put their skills to use in everyday life. Montessori students use hands-on learning materials that make abstract concepts clear and concrete." (narrator)
There's a mixed age group and children serve as tutors: "Younger children experience the daily stimulation of older role models, who in turn blossom in the responsibilities of leadership." (narrator)
"The key to success for children is the preparation of the environment and the setting of clear ground rules which the children internalize." (Mary Conroy, Montessori Educator)
"In an atmosphere of self-directed work, children compete only with themselves and learn not to be afraid of making mistakes." (narrator)
"These children present themselves in the world with a passion for learning. They haven't lost it." (Tim Seldin)
Here are just a few of the activities shown in the video that you can apply at home:
Make lots of practical life activities available, such as transferring water with a sponge, cleaning windows with a squeegee, and caring for plants and animals.
Allow your child to prepare and clean up his or her own snack.
Punching out shapes is a popular activity in Montessori schools and can be used for any shape, including map shapes. I recommend using a safe tool for pin punching, such as Montessori Services' wood handled puncher.
You can create an activity in which your child feels and identifies geometric solids.
Study history and world cultures.
More Montessori Video Inspiration
You'll find lots of Montessori video help here:
Free Montessori Video Lessons Online
And don't miss the Montessori-inspired ideas (and adorableness from my Montessori granddaughter) in the Living Montessori Now YouTube channel!
What was your favorite part of the video?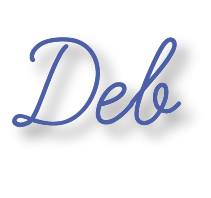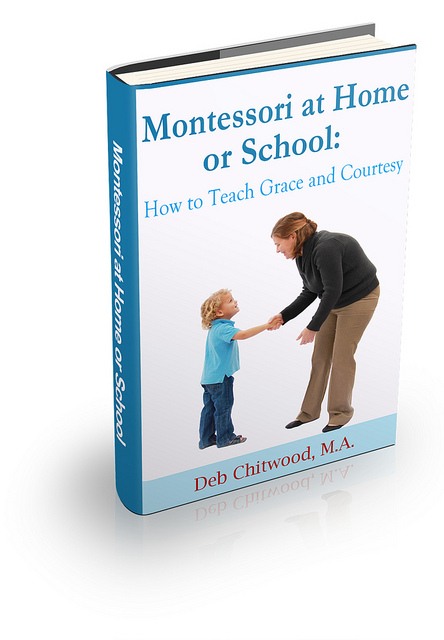 Learn more about my eBook Montessori at Home or School: How to. Teach Grace and Courtesy! I'm also one of the coauthors of the book Learn with Play – 150+ Activities for Year-round Fun & Learning!
The Montessori at Home! eBook and Montessori at Home! eBook and Materials Bundle are AMAZING resources! You can learn more about them here. Buy them in the Living Montessori Now shop.
If this is your first time visiting Living Montessori Now, welcome! If you haven't already, please join us on our Living Montessori Now Facebook pagewhere you'll find a Free Printable of the Day and lots of inspiration and ideas for parenting and teaching! And please follow me on Pinterest (lots of Montessori-, holiday-, and theme-related boards), Twitter (blog posts by me and others along with the Parent/Teacher Daily and other interesting information), and Google+ (post updates and Montessori Community). You can find me on bloglovin', Instagram, and YouTube now, too.
And don't forget one of the best ways to follow me by signing up for my weekly newsletter. You'll get two awesome freebies (and a monthly subscriber freebie) in the process!
May be linked to Practical Mondays Link Up, LouLou Girls, Hip Homeschool Hop, Tasty Tuesdays, A Little Bird Told Me Linky Party, Link-ups at Squishable Baby, Preschool Corner, Sharing Saturday, Tot School Gathering Place
Photo credit: Photo at top of post by Tatiana Gladskikh