The giveaway is now closed. See post below to learn more about the awesome Montessori Print Shop products!
It's party time!!! I'm celebrating my 7th blogiversary all month with fabulous giveaways and sales. I'm starting the celebration with an AMAZING worldwide giveaway of 2,185 Montessori printable materials sponsored by Montessori Print Shop! My blogiversary is April 13, so the giveaway is open from now until 9pm PST on Wednesday, April 12.
Montessori Print Shop, one of my very favorite Montessori suppliers, is giving away a Deluxe CD Rom Collection with 2,185 beautiful printable Montessori materials in digital file format ($800)! The CD Rom Collection includes the awesome Montessori at Home eBook by John Bowman!
There were 948 materials in the Deluxe CD Rom Collection for my 1st blogiversary giveaway, 1,821 materials two years ago, and 2,098 materials last year. Look how much it's improved! The CD Rom Collection contains ALL the Montessori Print Shop PDF files, including the Montessori at Home eBook by John Bowman and 6-9 Grammar Boxes/Filling Boxes!!!
The giveaway is open to my readers worldwide!

Montessori Print Shop Deluxe CD Rom: 4 Disc Collection:
Montessori Print Shop materials are wonderful – excellent designs and high quality images. Here are examples of just a very few of the materials offered in the Montessori Print Shop Deluxe CD Rom:
All PDF Files listed at the store at the end of the giveaway:
2,181 Montessori materials and
4 Primary Teaching Manuals in PDF File format
(Practical Life, Sensorial, Language, Math)
Areas include:
Primary Montessori Teaching Manuals (practical life, sensorial, language, math)
Classified Cards and Picture Cards (vocabulary enrichment)
Culture

Celebrations
Music
Peace
Artists

World Geography
Pre-Reading Activities
Moveable Alphabet
Phonics
Language
Grammar
Elementary Grammar (Grammar Boxes, Key Experiences)
Math

Introduction to numbers
Operations
Extension Lessons
Geometry

Nomenclature: Primary and Elementary

Botany
Zoology
Other (Health, Science, etc)

Science

Six Kingdoms, Animal Kingdom, Plant Kingdom
Animals
Astronomy
Plants
Science
Weather

Sensorial
Teacher and Administration
Toddler
This is perfect for school or home use for children ages 18 months to age 7 or 8 (grammar to age 9)! Current Value: $800.00.
Examples of Montessori Print Shop Materials in Use at Living Montessori Now
"Montessori Continent Activities for North America (or Applied to Other Continents)," my post about the Montessori Print Shop North America materials, shows examples of activities you can make with Montessori Print Shop geography materials (which are available in the CD Rom Collection for each continent).
I have a number of toddler posts that feature materials from the Montessori Print Shop Toddler Bundle, such as my "Montessori Frog Life Cycle Activities for Toddlers and Preschoolers."
I also have toddler/preschooler activity posts using Montessori Print Shop materials, such as my "Montessori Nature Tray with Vocabulary – Parts of the Plant."
More about Montessori Print Shop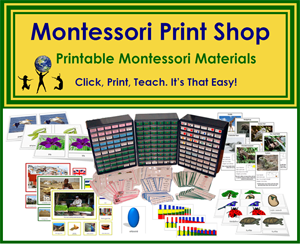 Montessori Print Shop has free printables, free printables, a blog, and lots of great information and resources (see all the drop-down menus at the top of the Montessori Print Shop page)! For more information, read my Sponsor Spotlight – Montessori Print Shop. Notice the cool design of the Montessori Print Shop site, too!
Montessori at Home! eBook and Materials Bundle (included in the CD-Rom Collection)
The Montessori at Home! eBook and Materials Bundle is $17.95 now and includes the 3rd edition of John Bowman's Montessori at Home: A Complete Guide to Doing Montessori Early Learning Activities at Home with 3-6 Year Old Children and 21 printable Montessori Print Shop materials that are recommended in the eBook! (The book alone is available exclusively at Living Montessori Now. The bundle is available at both Montessori Print Shop and Living Montessori Now.)
MONTESSORI AT HOME! EBOOK AVAILABLE EXCLUSIVELY AT LIVING MONTESSORI NOW!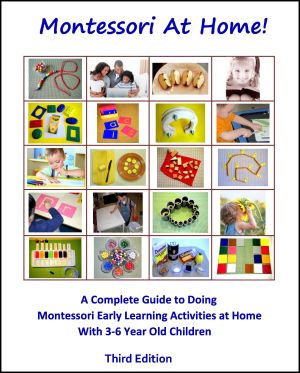 The 3rd edition of Montessori at Home eBook is only $8.95 (formerly $10.95) for 512 pages with over 300 early-learning activities!

In the eBook, you'll also find a quick start guide, 225 educational digital tablet app recommendations, hundreds of links to sites, blogs, and videos, and 76 pages of printable materials!
You can get a free download of 51 sample pages from Montessori at Home eBook by clicking here! (This includes information on John's simplified Montessori reading sequence.) 
Here's the direct link to the purchase page for Montessori at Home!eBook. Here's the direct link to the purchase page for the Montessori at Home! Materials Bundle,which includes the Montessori at Home eBook AND over $60 worth of Montessori Print Shop materials to go with the book (now only $17.95)!
Here are some posts with excerpts and great activities from the Montessori at Home eBook:
What You Will Win:
Montessori Print Shop will ship the CD-Roms to the grand-prize winner at no cost to the winner. Grand-prize winner must provide Montessori Print Shop with full shipping address (including phone number). Winner will be contacted directly by e-mail for shipping address (address and phone number is kept confidential). Be sure to use an e-mail address in your blog post comment through which you can be easily reached if you win.
Who is Eligible:
This giveaway is open to anyone 18 and older worldwide. The first entry is mandatory. You must leave a blog post comment telling why you want to win (and be sure to say you did that on the Rafflecopter form)! After you've completed your mandatory entry, there are lots of optional entries. You have many chances to win! (Note: For the extra entries, you may count ways of following that you already do. For example, if you previously followed me on Twitter, you may still count that for your follow @DebChitwood on Twitter entry!)
It's easy to enter giveaways with Rafflecopter! Just follow the directions to enter.If you still have questions about the Rafflecopter form, here's a 52-second video with quick directions for entering through Rafflecopter. (Note: If this form doesn't work for you, you can also sign up on the Rafflecopter form at the Living Montessori Now Facebook page. Just be sure to leave your blog comment here!)
You must complete the Mandatory Entry to qualify for any additional entries. The giveaway closes 9:00pm PST on Wednesday, April 12. Best of luck!

UPDATE:
It's my 7th blogiversary, April 13, 2017! I really appreciated all 2,278 entries! A winner has been selected using Random.org through Rafflecopter!
The winner of an $800 Montessori Print Shop Deluxe CD Rom 4-Disc Collection is Rachael C from the United States!!! I'm so happy for Rachael!
The comment for Rachael's mandatory entry (why she wanted to win) said:
"I home school our three little ones: ages 2, 3 and 5 – and this would be such a gift! We love Montessori work but it's time consuming to put together and expensive to buy!"
CONGRATULATIONS to Rachael!!! I can't thank Montessori Print Shop enough for sponsoring such an awesome giveaway – and thank you to everyone who entered!
But that's not all!
Montessori Print Shop has a discount code for my readers: 20% OFF  Coupon Code: LMN7Blog  Valid April 13– April 17, 2017. The coupon code will be applied automatically at this link.
We're also having a 20% off 7th blogiversary sale in the Living Montessori Now shop from April 13-April 17, 2017  Coupon Code: 7YEARS
And, always, thanks so much to all my blog sponsors!
Montessori Print Shop
Montessori Compass
Spielgaben
Pin It! Maps
Maestro Classics
KHT Montessori
Alison's Montessori

Linked with Contest Girl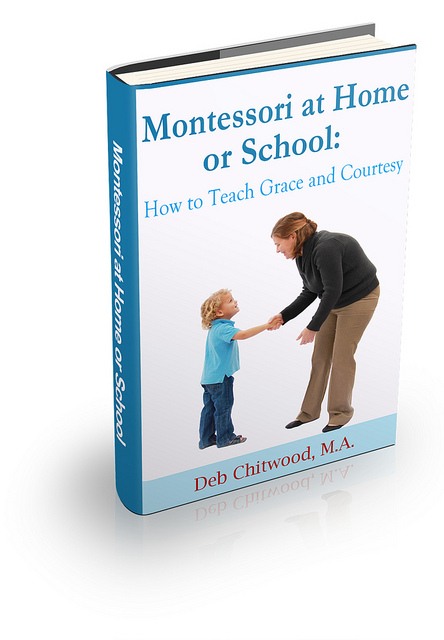 Learn more about my eBook Montessori at Home or School: How to. Teach Grace and Courtesy! I'm also one of the coauthors of the book Learn with Play – 150+ Activities for Year-round Fun & Learning!
The Montessori at Home! eBook and Montessori at Home! eBook and Materials Bundle are AMAZING resources! You can learn more about them here. Buy them in the Living Montessori Now shop.
If this is your first time visiting Living Montessori Now, welcome! If you haven't already, please join us on our Living Montessori Now Facebook pagewhere you'll find a Free Printable of the Day and lots of inspiration and ideas for parenting and teaching! And please follow me on Pinterest (lots of Montessori-, holiday-, and theme-related boards), Twitter (blog posts by me and others along with the Parent/Teacher Daily and other interesting information), and Google+ (post updates and Montessori Community). You can find me on bloglovin', Instagram, and YouTube now, too.
And don't forget one of the best ways to follow me by signing up for my weekly newsletter. You'll get two awesome freebies (and a monthly subscriber freebie) in the process!