I love the New Year with its promises of a fresh, new beginning! The New Year is a time when it's fun to develop family traditions and celebrations.
Special & Memorable New Year's Traditions
We've had a number of traditions through the years, ones that we readily tweak according to the specific year and circumstances. Here are some traditions we've had over the years and some I've found online that would be great to try:
When our children were young, we participated in community New Year's Eve events.
We often attended special events in the community, like family-friendly magic shows, torchlight parades at ski resorts, family festivals with many activities, or New Year's Eve parties with a number of skating families.
We didn't worry about Will and Christina staying up late – or not staying up late. When they were young and needed to go to sleep earlier, we just said that when they woke up it would be a new year. Then we had a mini celebration on New Year's Day.
Stress Free Kids has a post about Stress Free Kids New Year's Tips with the innovative idea of turning the clock back two or three hours to celebrate the New Year earlier with young children. If you're on the West Coast, you could even celebrate the Times Square countdown on television with them at 9:00 p.m.!
Our family tends to be night owls, so Will and Christina were able to stay up until midnight on New Year's Eve sooner than many children. Then we often attended events like midnight fireworks or laser shows. If your children want to stay up until midnight, you could have an activity every hour.
With Our Children as Adults, We Celebrate Together with Clean, Fun, Family-Oriented Activities
Two years ago, Will and Chea were married on New Year's Eve. That makes New Year's Eve an extra-special time for our family. Last year, Terry, Will, Chea, Chrissy, Tom, and I took a road trip to Vail, Colorado, as a special first-anniversary trip for Will and Chea.
Some of the activities were snow tubing, watching the torchlight parade, making s'mores, watching a holiday DVD, watching the Times Square ball drop on TV, and celebrating the New Year around the world on TV. Will, Chea, Christina, and Tom went skiing on New Year's Day, and we all enjoyed eating at our favorite restaurant in Vail, something we do every time we visit Vail.
This year, there won't be a special trip for New Year's Eve. The six of us will celebrate together, though, and Will and Chea will stay at a special hotel.
New Year's Resolutions
We never worried about New Year's resolutions. Sometimes we would say what our New Year's resolution was, but we really didn't worry too much about whether we were able to keep resolutions throughout the year. We had the attitude of celebrating any positive changes we made, even if they were temporary. And we also used the idea of resolutions as goals that we could always restart if we didn't follow them perfectly.
Christina has used digital scrapbooking to make a pretty New Year's resolution page that she hung on her wall to remind her of resolutions/goals she wanted to focus on throughout the year. I think that's a great way to stay focused, especially when your attitude is that you can get back on track if you lapse from following your resolutions.
New Year's Wishes
You can actually be a part of the Times Square celebration with a wish on one of those pieces of confetti you see falling from the sky at midnight in Times Square. You and your family can participate online in the Times Square New Year's Eve Wishing Wall.
"Each year people from around the globe write their wishes for the New Year on pieces of official Times Square New Year's Eve confetti. Whether it's a personal goal, a dream for the future or doing something for the very first time, these wishes will be posted on the Carnival New Year's Eve Wishing Wall located in the Times Square Visitor Center. (7th Avenue between 46th and 47th Streets). The wishes are collected at the end of the year, and added to the one ton of confetti that flutters down at midnight onto the crowd gathered in Times Square in celebration of the New Year. You can be a part of the Times Square celebration with a wish on one of those pieces of confetti."
Another lovely tradition you could start is the Wishing Tree. It's a craft that creates a centerpiece, but more important is that it encourages children to think of others by making wishes for others that would bring them joy. Here's a link to the Wishing Tree from No Time for Flash Cards.
New Year's Blessings
We often expressed thanks on New Year's Day for the blessings in our lives. We didn't have a formal activity. It was typically more of a prayer before our New Year's Day dinner.
I found a wonderful activity online for a more formal tradition, similar to a gratitude jar. Here's a link with directions for making a very special New Year's Blessing Jar from I Can Teach My Child.
"Here's how it works: Whenever you recognize a 'blessing' in your life throughout the year, just write it on a piece of paper, fold it up, and stick it in The Blessing Jar. On New Years Eve, dump out all the blessings from the entire year and go through it together as a family. It will be a great reminder of God's faithfulness…in times of joy AND in times of difficulty!"
New Year's Day Family Fun
For us, New Year's Day was simply a family time for meals together, the last holiday movies, games, and taking down the Christmas decorations. Of course, that can change with unusual events.
Two years ago, we had a big family brunch together at the hotel after Will and Chea's New Year's Eve wedding. Last year's New Year had a lot of activity, with skiing a big part of the day. Variations for special events make the day all the more special.
More New Year's Resources
Amazon Affiliate:


Follow Deb @ Living Montessori Now's board Kids' New Year's Activities on Pinterest.
I hope you and your family have an absolutely wonderful New Year! 🙂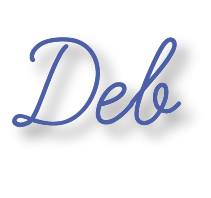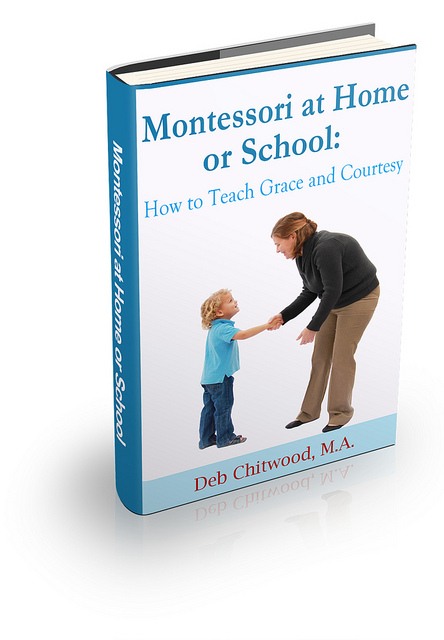 Learn more about my eBook Montessori at Home or School: How to. Teach Grace and Courtesy!
The Montessori at Home! eBook and Montessori at Home! eBook and Materials Bundle are AMAZING resources! You can learn more about them here. Buy them in the Living Montessori Now shop.
If this is your first time visiting Living Montessori Now, welcome! If you haven't already, please join us on our Living Montessori Now Facebook page where you'll find a Free Printable of the Day and lots of inspiration and ideas for parenting and teaching! And please follow me on Pinterest (lots of Montessori-, holiday-, and theme-related boards), Instagram, and YouTube. You can find me on bloglovin' and Twitter, too.
And don't forget one of the best ways to follow me by signing up for my weekly newsletter. You'll receive some awesome freebies in the process!
Photo Credit: Image at top of post by tomwang.