One great way to start the new year is with months and seasons activities! For young children, a lot of repetition is needed for them to understand the concept of time. And months and seasons are a good focal point at this time of year. The beginning of the school year is another great time to study months and seasons. And a wonderful time to focus on seasons is at the start of any season.
I've added lots of Montessori activities using free printables along with a new Montessori-inspired months and seasons pack for our newsletter subscribers' resource library!
Disclosure: This post contains affiliate links (at no cost to you).
Montessori Shelves with Month and Season Themed Activities
You'll find Montessori-inspired months and seasons numbers, letters, and and more (part of my subscriber freebie pack, so just sign up for my email to get the link and password … or check the bottom of your latest newsletter if you're already a subscriber)
I always have related books available throughout a unit. On the top shelf, Sunshine Makes the Seasons and Weather and the Seasons focus on the science and the seasons. I'll share my favorites in a later post. The Story Orchestra: Four Seasons in One Day is part of a fabulous series of musical books. The child presses musical buttons to hear parts of Vivaldi's The Four Seasons. All my grandchildren love this!
You could mix your month and season themed activities among your shelves according to curriculum area. Or you could have a special month and season themed area something like the one pictured. My shelves at the beginning of our unit have a mixture of skill levels mainly from preschooler through early elementary. Many of the activities can be adapted for a variety of levels. If you're a homeschooler, just choose the activities that work for your child's interests and ability levels. If you don't have room for all the activities you'd like to do, simply rotate them.
Montessori Celebration of Life Activity with Months and Seasons and Sunshine Makes the Seasons Book
Free Printable: Free sun printable from Clker.com
Free Printable: Month Labels by Ms Amy's Learning Toolbox at Teachers Pay Teachers
Free Printable: Seasons Cards by MOMtessori Life at Teachers Pay Teachers (seasons labels are optional for the birthday ceremony)
I also printed out the photo of the layout from our Montessori birthday celebration at home. (See details there as well.)
You'll need a candle to represent the sun. (I used an LED candle as a tradition, especially for safety when I have toddlers around. Preschoolers can use a real candle with close supervision or an LED candle.) You'll also need a Montessori globe or another type of globe to represent the earth. A Multicraft tray works well for most activities. This is the mini wood easel I often use to hold small cards.
This activity can be used as an extension activity for a Montessori birthday. It can also be a New Year's activity to celebrate the earth's birthday!
Activity Making Montessori Birthday Candle Wheel
Free Printable: Montessori Birthday Candle Wheel by Amanda of Barley and Birch (with directions at Barley and Birch)
This is a fun idea for a craft for an advanced preschooler on up. You can use a toilet paper tube or a paper towel tube cut to the length you wish for the candle. I printed out the photo to use as a model. For children, I just have them use cardstock and not add the cardboard pieces that are suggested in the blog post directions.
If you have younger children, you could make the model yourself using the printable with cardstock and cardboard pieces. It could even be used for the Montessori birthday celebration.
Salt and Glitter Snow Writing Tray with Months m and Seasons s Cards
Free Printables: Months letter m and seasons letter s for salt and glitter snow writing tray (part of my subscriber freebie pack, so just sign up for my email to get the link and password … or check the bottom of your latest newsletter if you're already a subscriber)
You'll see a variety of simple letter writing trays in my previous unit study posts. I often used the wooden tray from the Melissa & Doug Lace and Trace Shapes. You can use whatever tray or container work best for you, though. I added some white glitter to the salt for a snowy look for winter.
I recently purchased this lovely spelling/alphabet tray from FamilyTreeWW on Etsy. My oldest granddaughter, Zoey, recently turned 6 and is focusing on spelling a lot. She needs more room for writing longer words. We're also working on cursive. So I'm showing an example of how you can use the font cards to focus on both manuscript and cursive writing.
If you would like help with introducing phonetic sounds, introducing objects with sounds, or beginning phonics in general, check out my DIY Beginning Montessori Phonics with Preschoolers.
Matching Manuscript and Cursive Months and Seasons Alphabet Cards
Free Printable: Months and seasons alphabet cards in manuscript and cursive (part of my subscriber freebie pack, so just sign up for my email to get the link and password … or check the bottom of your latest newsletter if you're already a subscriber)
The months and seasons alphabet cards have a months and seasons wheel that has the abbreviation for each month along with colors showing the months for each season.
Zoey has really enjoyed this activity. I used it originally with a cursive tracing board. I got the 2-sided version (with capital letters on one side and lowercase on the other), since capital cursive letters aren't commonly seen on written materials.
After tracing the letters on the tracing board, Zoey places the manuscript letters in alphabetical order. Then she matches each of the cursive letters to the manuscript letters. Now we've added the wooden cursive movable alphabet letters as well.
We've been using a traditional small wooden manuscript movable alphabet, although we're now working with the cursive wooden movable alphabet. There are a number of price ranges available. You can find more movable alphabet resources in my "Inexpensive and DIY Movable Alphabets" post.
Seasons ea Phonogram Card and Booklet
Free Printables: "ea" seasons phonogram card (part of my subscriber freebie pack, so just sign up for my email to get the link and password … or check the bottom of your latest newsletter if you're already a subscriber)
Free Printable: Green Series ea Letters from MontessoriSoul (Print two sets if you want to use the pictures for movable alphabet word building.)
This is so easy to prepare, yet it isolates the ea phonogram very well. I have a post and video on how to introduce words starting with phonograms, even with very young children.
Seasons Sorting and Reading Activity in English and Spanish
Free Printable: Four Seasons Cards from My Montessori Family at Teachers Pay Teachers (This is editable, so I changed the names of the seasons to start with lowercase letters.)
Free Printable: Bilingual Seasons of the Year Printable from Tales of a Crafty Mom
Free Printable: Four Seasons Sentence Sort by The Real World First Grade at Teachers Pay Teachers
This is super easy to prepare. Just print and cut out the printable pages. Laminate if desired. With toddlers, we'll just use the photo picture cards to discuss seasons. Toddlers on up can learn the Spanish names of the seasons. Preschoolers can also sort the picture cards. Children who can read can learn to read and write the Spanish names. They can also read and sort out the four seasons sentences.
The Turning of the Year Book with Months of the Year Picture and Word Sort in English and Spanish
Free Printable: Months of the Year Cards from Montessori for Everyone
Free Printable: Months of the Year in Spanish by The Williams Sisters at Teachers Pay Teachers
Free Printable: Interactive Notebook Spanish Months by Christina Cantrell at Teachers Pay Teachers
I display the cards simply in a Montessori cards display box (which I love and often use.)
The Turning of the Year by Bill Martin Jr. is a Montessori-friendly book that's a good introduction to the months of the year.
This activity is best for children who can read well, although younger children can be taught the names of the months in Spanish. For the activity, the child could lay out the pictures with English words first and then match the two sets of Spanish words. Add a colored dot or another control of error to the back of each card for a self-correcting activity.
Seasons Greater Than, Less Than Activity with Snowflake and Bead Bar Manipulative
Free Printable: Seasons math cards 1-20 plus greater than and less than cards (part of my subscriber freebie pack, so just sign up for my email to get the link and password … or check the bottom of your latest newsletter if you're already a subscriber)
You could do an activity similar to the duckling greater than, less than activity I shared previously using bead bars. For this activity, I added acrylic snowflakes to match the climate in many areas right now. You could vary this activity according to your season at the time.
I used bead bars from the decanomial box. (My bead bars, which I love, are from Alison's Montessori. You can get bead bars on Amazon, although I haven't personally used materials from those companies.)
For my toddler grandkids, Sophia (24 months old) and Caleb (21 months old), we continued our matching work. They're starting work with the sandpaper numerals, so I laid out the sandpaper numerals 1-5. First Sophia matched them (as shown in the photo). Later, Caleb matched them. They were both able to match the numbers without any problems. Caleb loved the activity so much that he did it 3 times!
I've shared a wide variety of math activities using our themed math cards. The themed cards can be used for counting, number matching, DIY cards and counters, bead bar work, greater than and less than, addition, subtraction, multiplication, and division. You'll see a variety of ideas here.
Cutting and Dressing Activity with Paper Dolls for the Seasons
Free Printable: Paper Dolls for the Seasons from Royal Baloo
This is such a simple activity to prepare … and it's lots of fun! If you have a preschooler with advanced cutting skills or an older child, you can just print out the pages and place them on a tray similar to mine. If your child is younger, you can cut out the paper dolls and clothing. Then your child can dress the doll or dolls for the season.
Free Months and Seasons Printables for Preschoolers Through First Graders
Montessori-Inspired Months and Seasons Pack for DIY Cards and Counters, Number or Letter Matching, Number or Letter Basket, Bead Bar Work, Hands-on Math Operations, Number or Letter Salt/Sand Writing Tray, Letter Tracing, DIY Movable Alphabet, and Creative Writing (subscriber freebie, so just sign up for my email to get the link and password – or check your inbox if you're already a subscriber).
Today, I'm sharing free printables related to all months and all seasons, except for the four main individual seasonal posts shared first.
Free Winter Printables and Montessori-Inspired Winter Activities
Free Spring Printables and Montessori-Inspired Spring Activities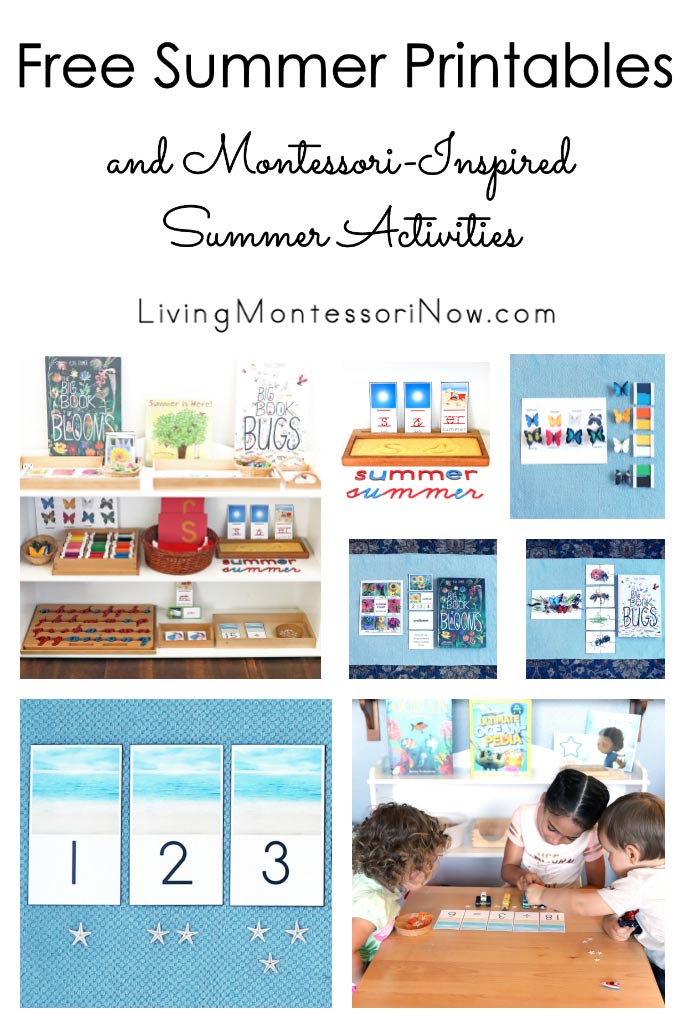 Free Summer Printables and Montessori-Inspired Summer Activities
Free Fall Printables and Montessori-Inspired Fall Activities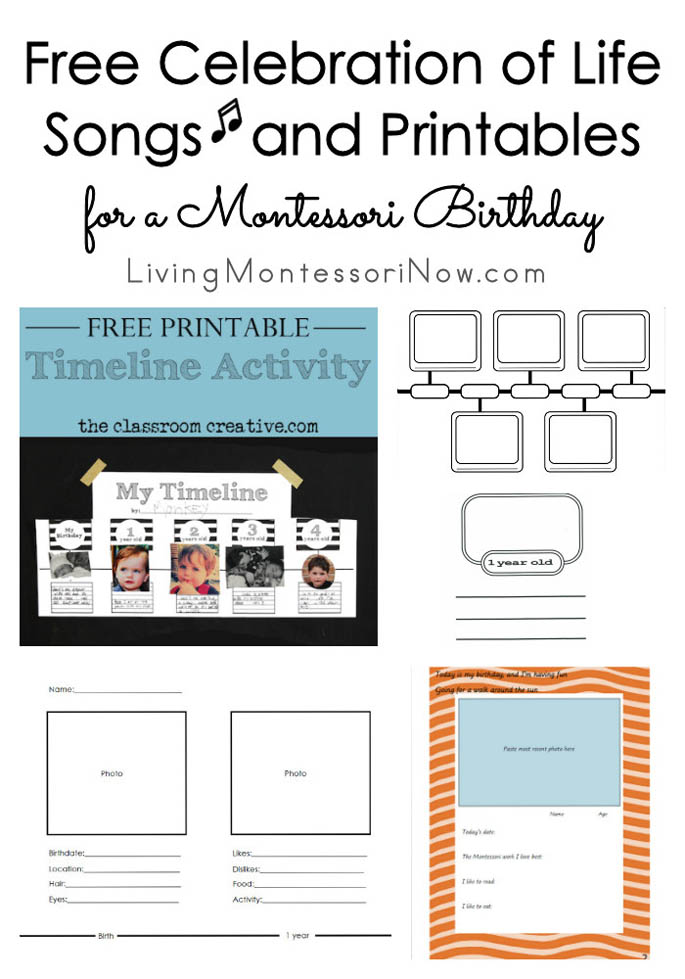 See a roundup of songs and printables for a Montessori birthday celebration (many of which can be used for a New Year's celebration) here: "Free Celebration of Life Songs and Printables for a Montessori Birthday."
Free Months and Seasons Printables
Free Seasons Printables
Free Months Printables
More Months and Seasons Resources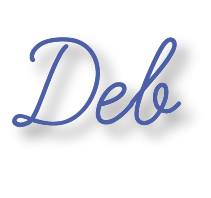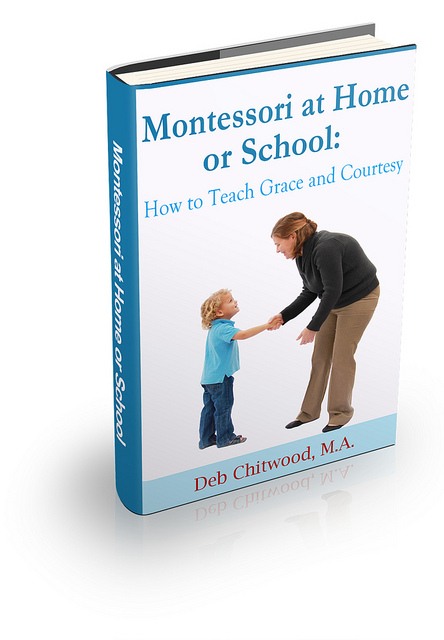 Learn more about my eBook Montessori at Home or School: How to. Teach Grace and Courtesy!
If this is your first time visiting Living Montessori Now, welcome! If you haven't already, please join us on our Living Montessori Now Facebook page where you'll find a Free Printable of the Day and lots of inspiration and ideas for parenting and teaching! And please follow me on Pinterest (lots of Montessori-, holiday-, and theme-related boards), Instagram, and YouTube. You can find me on bloglovin' and Twitter, too.
And don't forget one of the best ways to follow me by signing up for my weekly newsletter. You'll receive some awesome freebies in the process!