We've had so much fun with a variety of glow-in-the-dark activities during our star and constellation unit. And many of the books are activities in themselves! We've used three different glow-in-the-dark books and absolutely loved every one. And there are also lots of great books that don't glow in the dark for this unit. Here are some of my favorite star and constellation books for kids.
Disclosure: This post contains affiliate links (at no cost to you).
Just choose books based on your child's age and what you think will engage your child's interest. I recommend checking out the "Look Inside the Book" feature on Amazon and reading reviews there. Another place to learn about a book is on YouTube. You can typically see the entire book there. If you live outside the U.S., be sure to check out Book Depository for great prices and free worldwide delivery.
Montessori-friendly books use photos or realistic illustrations. They don't have talking animals or a lot of fantasy. But many books that have fantasy and talking animals are wonderful books, and I love sharing them with children who understand the difference between fantasy and reality. I typically have a majority of Montessori-friendly books for a theme, but I include a variety of books that might not be Montessori-style books but that are simply lots of fun or are classic books that I consider an important part of cultural literacy.
Books about constellations probably wouldn't be considered Montessori-style books for toddlers and preschoolers because of the mythology involved. But I wouldn't want to miss a study of constellations with preschoolers.
Favorite Star and Constellation Books for Kids
Here are some of my favorite star and constellation books for a variety of ages. As I've said before, If you're doing a unit study, you don't need to include babies and toddlers. They really won't care if their books fit with your current theme. But an older sibling will love to share the themed books with a baby or toddler. So having baby or toddler books for a star and constellation theme will encourage your older sibling to read to your baby or toddler.
We love this sweet book, Crinkle, Crinkle Little Star! Here, my daughter, Christina, is sharing the book with her 4-month-old son, Caleb, and 7-month-old niece, Sophia. They both love the crinkly front and back covers of the book. This is an especially popular book with the adults in our family because it's so much fun to sing to the tune of "Twinkle, Twinkle Little Star." The content is about constellations, so it's not as understandable for babies. But the rhyming verses and crinkly textures are fun to share with babies.
I typically keep the baby and toddler books for a unit in their own book basket. Both Sophia and Caleb love this book basket! In addition to Crinkle, Crinkle Little Star, I have a large wooden star from the Star Stackers by Montessori Restore on Etsy. Zoey uses the set for building, and the babies like to feel and chew on the natural wood stars.
My 4½-year-old granddaughter, Zoey, loves to read to her sister, Sophia, and her cousin, Caleb. Here, Zoey's sharing a book that's a bit outdated but talks about constellations as well as the earth.
Just click on each Amazon book image below to learn more about the book!
The Glow-in-the-Dark Night Sky Book is out-of-print, but you can get a used hardcover inexpensively. Zoey and I had lots of fun looking at the lovely illustrations for the constellations while shining a flashlight on them. Then we turned off the lights in our kitchen bathroom (which doesn't have a window) to identify the glow-in-the-dark constellations. I have this book from homeschooling my now-adult kids. It still glows beautifully! It's recommended for grades 4-6, but younger children will enjoy the glow-in-the-dark constellations.
Zoo in the Sky is a National Geographic book, and it's lovely! It's recommended for ages 6-9, but Zoey loves it.
The open book on the top shelf is another National Geographic book, Little Kids First Big Book of Space. It's a beautiful book and perfect for any astronomy study for ages 4-8. This is a book you might want to get from the library rather than buying, though. I saw a number of reviewers saying the pages started to fall out. Our book just started to have that happen, too, even though it's been carefully handled.
This book basket has a number of star and constellation books (along with some books we use regularly). I have a couple of outdated field guides that Zoey has fun looking through along with the books I'll list below.
The Magic School Bus Lost in the Solar System is obviously not a Montessori-style book. And it isn't specifically about stars and constellations. But it's such a fun way to show how the sun and solar system fit in. It's recommended for ages 4-8.
The Sky Is Full Of Stars is an older book but gives a good explanation of stars and constellations. It's recommended for ages 4-8.
Our Stars is a good book for younger children. It's recommended for ages 4-7.

Zoey and I love My Place in Space! Unfortunately it's out of print, but you can get a used copy inexpensively on Amazon. This book works perfectly with Cosmic Nesting Boxes, Map Towers, and "Me on the Map" Activities.
I have Picturepedia as a reference for many unit studies. It's for ages 8-12, but the pictures are wonderful for any age.
If I could only have one glow-in-the-dark constellations book, it would be this one. Zoey loved hearing the stories of the constellations, and the glow-in-the-dark feature is so much fun! The book is recommended for ages 6-8, but younger kids will typically enjoy it, too.

We really love all the glow-in-the-dark constellation books! The Glow-in-the-Dark Planetarium Book is another book we had from homeschooling. It still glows perfectly! Each of the glow-in-the-dark books gives a bit of different information. This does say Pluto is a planet, but the constellations are still constellations!
I have a star-themed peace/mindfulness tray at the end of my shelf with some fabulous resources! The sweet book My Shining Light is from Montessori Services. The beautiful star mindful breathing board is from Montessori ReStore on Etsy.
In addition to a variety of cultural books, I have some star and constellation books in this book basket near my language and cultural shelves.
Curious George Discovers the Stars is obviously not a Montessori-style book, but it's great for Curious George fans.
It's called a science storybook, and it's a fun introduction to stars for kids ages 4-7.
I like
My Place in Space better, but this is also a fun way for kids to start understanding their place in space. It's recommended for ages 3-7.

The Big Dipper (Let's-Read-and-Find-Out Science 1) is recommended for ages 4-8 and gives lots of understandable information about the Big Dipper (and the Little Dipper).
Starry Skies has a tactile cover with star cutout star and sweet, simple storybook introduction to the constellations.
It's recommended for ages 4-6.
Find the Constellations by H.A. Rey is recommended for ages 10-12. It was updated in 2016 and now includes "
a brand-new online resource that allows readers to track the positions of the planets in the night sky till the year 2100!"
More Astronomy Activities and Resources
The Ultimate Montessori-Inspired Star and Constellation Unit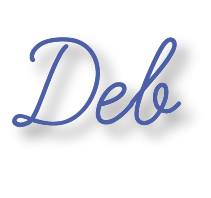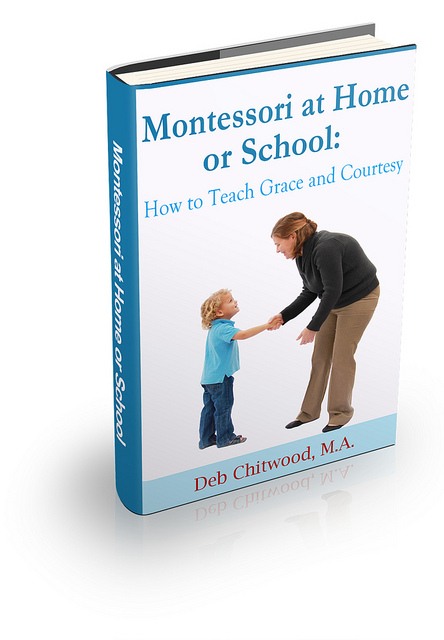 Learn more about my eBook Montessori at Home or School: How to. Teach Grace and Courtesy!
If this is your first time visiting Living Montessori Now, welcome! If you haven't already, please join us on our Living Montessori Now Facebook page where you'll find a Free Printable of the Day and lots of inspiration and ideas for parenting and teaching! And please follow me on Pinterest (lots of Montessori-, holiday-, and theme-related boards), Instagram, and YouTube. You can find me on bloglovin' and Twitter, too.
And don't forget one of the best ways to follow me by signing up for my weekly newsletter. You'll receive some awesome freebies in the process!