If you follow my blog, you've probably noticed that I love using printables to create Montessori-inspired activities. I even feature a Free Printable of the Day at the Living Montessori Facebook page. So, does that mean that Montessori or I advocate the use of lots of worksheets for young children?
If you're familiar with Montessori and with me, you know that the answer is no. If you're new to Montessori, you'll soon find that Montessori is about individualized, hands-on learning. Hands-on learning using concrete materials is emphasized before abstract learning. Although there may be handwritten activities, they come after children have a firm foundation with hands-on materials.
There are so many wonderful printables available online – both free and for purchase. I truly appreciate the work of the printable designers, and I'm thankful that many give away their printables for free. When I was a Montessori teacher in the 1970s and 1980s, I had to make supplemental activities by hand. I loved making materials, but it was difficult for someone like me who isn't talented at drawing.
Disclosure: This post contains some affiliate links (at no cost to you).
How I like to use printables is to make hands-on learning materials for activity trays. Printables used that way make life for Montessori-inspired teachers and homeschoolers so much easier!
Ideas for Preparing and Presenting Montessori-Inspired Activities Using Printables
You'll find detailed ideas for preparing and presenting activities here: Montessori-Inspired Snowman Letter Activities Using Free Printables and Montessori-Inspired One-Fish, Two Fish Math Activities Using Free Printables.
Montessori-Inspired Activities Created Using Free Printables
Here are a few examples of Montessori-inspired activities created with free printables:
This eat-the-rainbow practical life and sorting activity is from my Free Eat-a-Rainbow Printables and Montessori-Inspired Activities post. (See the post for the links to the free printables and resources.)
This zoology classification activity using free printables is from my Free Zoo Printables and Montessori-Inspired Zoo Activities post.
This tray with magnet song and magnet task cards is from my Free Magnet Printables and Montessori-Inspired Magnet Activities post.
This water cycle bracelet tray is from my Free Water Cycle Printables and Montessori-Inspired Water Cycle Activities post.
Here are lots of ideas using free printables for home or classroom (Updated 2021):
How to Use Free Printables to Create Montessori-Inspired Activities – Resources on the 15th of the Month
More Than Ten Years' Worth of Free Printables and Activities
You'll find all my posts on the 15th of the month, using free printables to prepare Montessori-inspired themed activities here.
What you'll need for a Montessori-inspired activity using a printable:
Printable. In addition to my Free Printable of the Day, you'll find LOTS of free printables in my Free Montessori Materials Online and Free Preschool Printables for Activity Trays. My themed posts on the 15th of the month also contain links to many free printables (along with ideas for using them to create activity trays). My Spielgaben posts and Montessori By Mom posts contain links to free printables, too. And don't miss my free Safari Ltd. TOOB Keys post when preparing Montessori-inspired activities using Safari Ltd. TOOBS!
Materials for printing, cutting, and laminating printables. 2020 update: I rarely laminate materials any longer for home use. I used to laminate toddler materials, but I taught my toddler grandkids to treat printables gently in the same way they learn to treat books gently. To save time and money while helping protect the environment, I only laminate materials that we use with playdough or water. For those printables, I cut them out first and then laminate them, leaving a laminate edge when I cut them out again to prevent water from reaching the printable.
Activity tray. I show a number of different options in my photos. I sometimes use an inexpensive wooden tray from a hobby store or find inexpensive trays at thrift shops, dollar stores, or the Target dollar section. My favorite trays for most materials, though, are the nested set of wooden Multicraft trays and Montessori Services trays. They're all attractive, durable, and stackable. In Montessori education, there's only one of each activity, encouraging children to take turns or work together cooperatively. So you only need to prepare one activity tray of a specific activity if you're creating a Montessori-inspired activity for a preschool classroom.
Small containers for an undivided tray. For most activity trays, I like to have small containers of some sort for small labels and objects needed for the activity. An orderly environment helps children develop an inner order. In the same way, an organized tray helps children develop an inner order (along with making the tray more attractive in general). I tend to keep my eyes open for small, attractive containers that will work well with activity trays. Montessori Services has small boxes and bowls that are perfect for many activity trays.
3-dimensional objects to go with the printable wherever possible. When I create activity trays using printables, you'll notice that I emphasize using 3-dimensional objects whenever I can find them to go with the activity. I often find small objects at hobby stores that work especially well.
Materials such as tweezers or tongs if you want to add a practical life skill to your activity tray. I have some examples of practical life activities and specific practical life transferring activities using materials that can often be added to a math, language, or cultural activity using a printable. I decide if I want to add a practical life skill when I'm creating an activity. I don't always include a practical life skill, but it often adds interest to the activity. (Note: young preschoolers should spend most of their time with practical life activities and sensorial activities. You don't need to use printables very often with them.)
A low shelf or shelves for the activity trays in your classroom or home where the children can easily reach them, allowing for freedom of choice in their activities. Activity trays on shelves are wonderful ways to have activities available when children have an urge to repeat an activity or are drawn to an activity because of the needs of a sensitive period.
Especially if you have more than one child, it's helpful if you have a few rugs in the room so a child can lay out the materials for an activity on a rug on the floor. The rug is helpful for defining the child's workspace. Rugs can be rolled up and stored in a container in a corner of the room. You'll often see Montessori Services rugs in photos of activities I've prepared. I used Montessori Services rugs as a Montessori teacher, and I love them for school or homeschool use.
Tips for preparing an activity tray:
Decide if you need to laminate the activity and what type of laminating you'll do. As of 2021, I rarely laminate materials for home use. I typically just laminate materials that will get wet or messy (as in a playdough activity or sensory bin with water). You'll find suggestions and resources in this post: Montessori-Inspired Music Appreciation: Peter and the Wolf.

Think of how you can make the activity hands-on. As I said, I often add 3-dimensional objects, such as figures from Safari Ltd. TOOBS. Often, printables can be cut apart to make them into manipulatives. Rather than having a young child draw lines matching two objects on a worksheet, I might cut the pictures apart and let the child match the pictures, find matching pictures buried in a sensory tub, or play a concentration game with them.
When preparing the activity tray, make it as attractive and orderly as possible. Typically, you'll want to arrange your materials in left-to-right order on the tray as an indirect preparation for writing and reading.
Presenting the activity:
You can use your creativity to think up lots of attractive, hands-on activities using printables.
Have fun! 🙂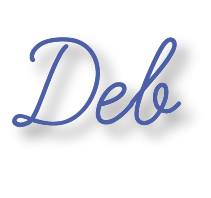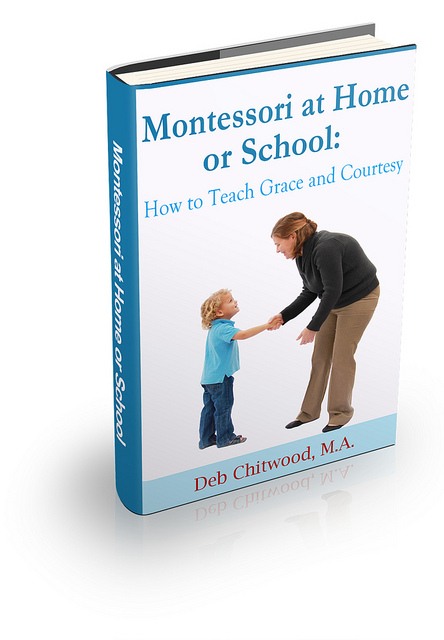 Learn more about my eBook Montessori at Home or School: How to. Teach Grace and Courtesy!
If this is your first time visiting Living Montessori Now, welcome! If you haven't already, please join us on our Living Montessori Now Facebook page where you'll find a Free Printable of the Day and lots of inspiration and ideas for parenting and teaching! And please follow me on Pinterest (lots of Montessori-, holiday-, and theme-related boards), Instagram, and YouTube. You can find me on bloglovin' and Twitter, too.
And don't forget one of the best ways to follow me by signing up for my weekly newsletter. You'll receive some awesome freebies in the process!