My 3-year-old granddaughter, Zoey, has been fascinated by the moon for a long time now. I wanted to help extend that interest with some new activities based on her current favorite activities. Zoey spends time with playdough every day, so I decided to prepare a special Montessori-inspired phases-of-the-moon playdough tray.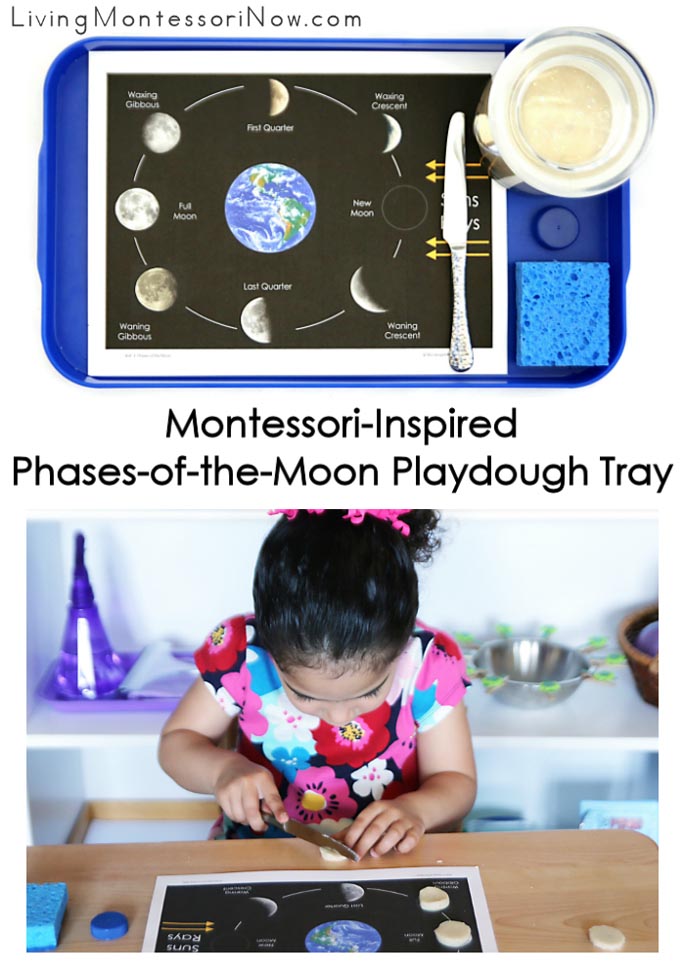 Disclosure: This post contains affiliate links (at no cost to you).
Many don't think of astronomy as an earth science, but it is often considered one of the branches of earth science.
Choosing the Activities
When you're looking for activities to focus on with your child, it's always important to observe your child's interests. Zoey's interest in the moon is something I've especially enjoyed extending. Talking about moon phases has already become a long-running activity of ours. And we had Montessori-inspired moon activities previously that she's loved. I focused on Zoey's current interest in playdough activities and music to add a couple of new activities.
Astronomy Materials We've Used Recently
Basket with glow-in-the-dark planets to show where the earth is in the solar system (doesn't contain the moon). This was one of the activities I used during toilet learning. Zoey loved to go into the bathroom, have me expose the basket of planets to the light, and then turn out the lights to watch the planets glow in the dark.
Zoey's always loved our Pocket Hugg-A-Planet Earth and Moon. I use the earth as our globe, which is always on the shelf. The moon is easily stored and a nice addition to our astronomy works.
"The Moon" from Nancy Kopman's Shadow album (on Amazon). It's also available on iTunes. I recently received this album for a review. The whole album is lovely, and I was excited that it includes a moon song.
Moon Orbiting the Earth Activity
We previously had fun using the Pocket Hugg-A-Planet Earth and Moon for Zoey to demonstrate the moon orbiting the earth. It was even better with the lovely song "The Moon" from Nancy Kopman's Shadow Album (also on iTunes). This time, we focused on large motor movement, with Zoey first walking around the earth and then tiptoeing around the earth as the earth's "natural satellite."
Materials Used for Montessori-Inspired Phases-of-the-Moon Tray
Phases-of-the-Moon Playdough Activity
There's a very popular Oreo cookie activity to show the phases of the moon (see my Montessori-inspired moon activities post for details). I wanted a similar activity that would be healthy and could be repeated over and over again. I decided that the playdough from our winter math playdough tray would work perfectly.
First, Zoey rolled out the playdough and cut 7 circles for the phases of the moon (minus the new moon).
Then it was time to cut the circles into phases of the moon. Zoey loves to play games where we take turns. So Zoey and I took turns cutting out the moon phases. I made sure my turns included the crescent moon shapes. I demonstrated how to cut the crescent shape so that Zoey could repeat it on her own later.
This ended up being a fun hands-on way to reinforce phases of the moon. Zoey was very proud of her work. We now have our phases-of-the-moon playdough tray on the shelves until it's time to prepare a new spring tray.


Banana Phases-of-the-Moon Snack Activity
Thanks to Carolyn from Wise Owl Factory for thinking these looked like banana slices when I shared this on Facebook! When I switch my playdough tray to a spring playdough tray, I plan to add the laminated mat to Zoey's snack cupboard. Then Zoey can use it for cutting banana slices into phases of the moon!
More Moon Activities and Resources for Toddlers and Preschoolers
I have LOTS and LOTS Of moon activities you can introduce to your toddler or preschooler. You'll have the best luck if you remember to observe your child regularly and use your observations to choose activities for your child's needs and interests
I have a post with Montessori-inspired moon activities for toddlers and preschoolers.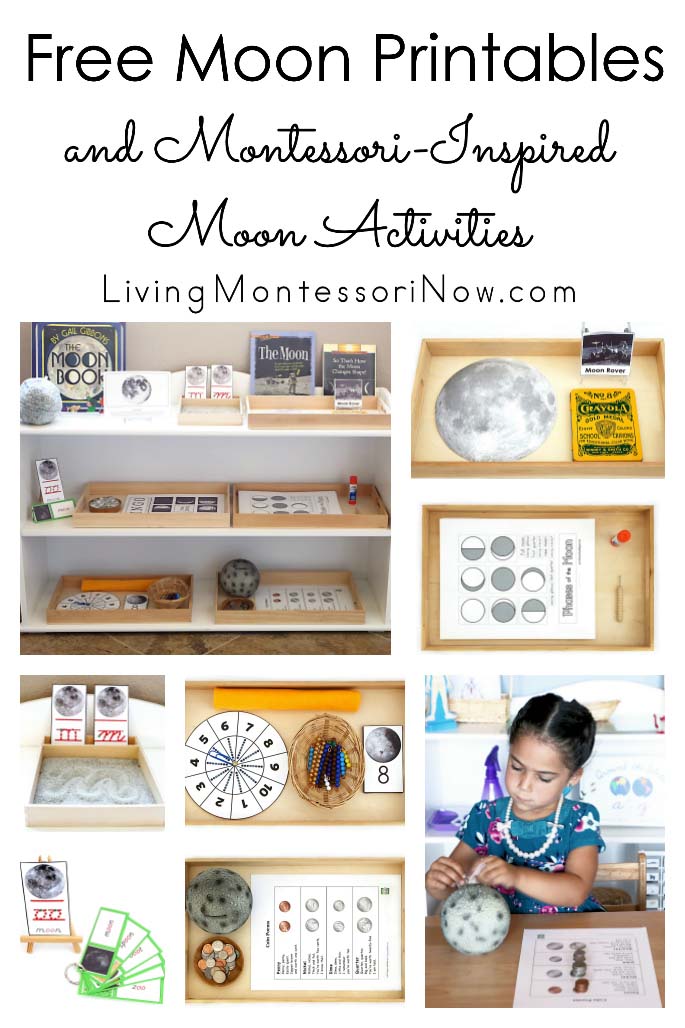 You'll find lots of free moon printables and Montessori-inspired moon activities in this post.
A Goodnight Moon unit is lots of fun for toddlers and younger preschoolers.
Montessori-Inspired Moon Unit, my roundup post, has many activities that would work especially well for a moon unit for older children while younger children have a Goodnight Moon unit.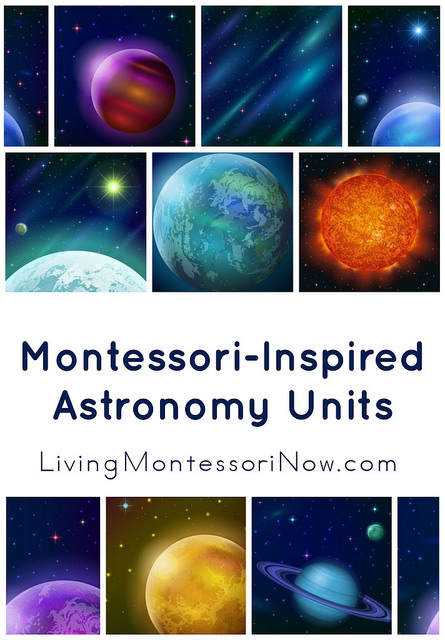 You'll find links to all my Montessori-inspired astronomy units in this post.
This post is part of the 12 More Months of Montessori Series!
12 Months of Montessori Series – Earth Science Themes
Check the posts below for a variety of earth science themes.
What is your child's favorite earth science activity?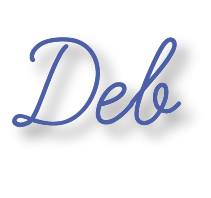 Learn more about my eBook Montessori at Home or School: How to. Teach Grace and Courtesy!
If this is your first time visiting Living Montessori Now, welcome! If you haven't already, please join us on our Living Montessori Now Facebook page where you'll find a Free Printable of the Day and lots of inspiration and ideas for parenting and teaching! And please follow me on Instagram, Pinterest (lots of Montessori-, holiday-, and theme-related boards), and YouTube. While you're here, please check out the Living Montessori Now shop.
And don't forget one of the best ways to follow me by signing up for my weekly newsletter. You'll receive some awesome freebies in the process!