I didn't think of myself as a role model when I was raising my children. I was just trying to do the best for my family. But somehow along the way, I found people liking what they saw with my family and asking how we did it. I have to largely attribute what we did as natural parenting.
Christina and Will are now 20 and 25, but my husband and I applied a lot of natural parenting principles. Here are what I consider the top 3 principles I used.
1. I applied "natural" whenever possible when my children were infants and toddlers. This actually covers a lot of principles. I breastfed each of my children until they were 2 years old, emphasized babywearing, used cloth diapers, made homemade baby food, and used mainly natural fabrics.
2. I used Montessori principles that encouraged my children's independence and freedom to explore. I consider these Montessori principles natural parenting because they meet the child's natural, inner needs. I was lucky to attend a Montessori conference emphasizing infants and toddlers before Will was born. From what I learned, I baby proofed and set up a room (our living room) in which Will could freely explore even as an infant.
I purchased a full-length mirror from a preschool supply company and placed it horizontally on the floor so that Will could gain an understanding of himself and his actions. I had his toys on low shelves on the floor so that he could freely move around and choose what he wanted to play with.
I did the same thing when Christina was an infant. For both Will and Christina, I used Montessori methods to teach them how to do things themselves so that they had a sense of self-respect and independence as toddlers and preschoolers.
3. I homeschooled my children through high school. I think I had the most influence on others with my homeschooling example. It just worked so well for my family. My children were figure skaters during most of their school years. Homeschooling gave us the opportunity to individualize our children's education, work around their skating schedule, spend lots of time together, and travel as a family.
We used a combination of Montessori education and unit studies (we used KONOS all the way through high school), along with a few traditional subjects. We adapted our unit studies to emphasize reading together (which we always loved) and discovery learning (which was consistent with Montessori concepts). This worked perfectly for us.
My children still appreciate that they were homeschooled. And they only turned out for the better as a result of homeschooling. Will and Christina both have bachelor's degrees and successful careers. They both love learning and have an entrepreneurial spirit. They're both well adjusted and able to get along with all sorts of people. They're both happily married. Even though Christina and her husband live in England and Will and his wife live in San Diego, our family is still close. Probably the favorite thing for all of us is when we can spend time together.
So natural parenting does work. At least it certainly worked for us. And I think that's what natural parenting really should be about—finding what works naturally for you and your family.
Preparing Montessori Spaces in Your Home
See "How to Create a Montessori-Friendly Home" for ideas for a number of levels. Here are some of my main home environment posts:
Jo Ebisujima and I have a free Montessori at home webinar and introduction to our Montessori Crash Course.
What natural parenting principles work best for you and your family?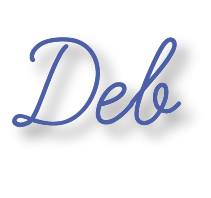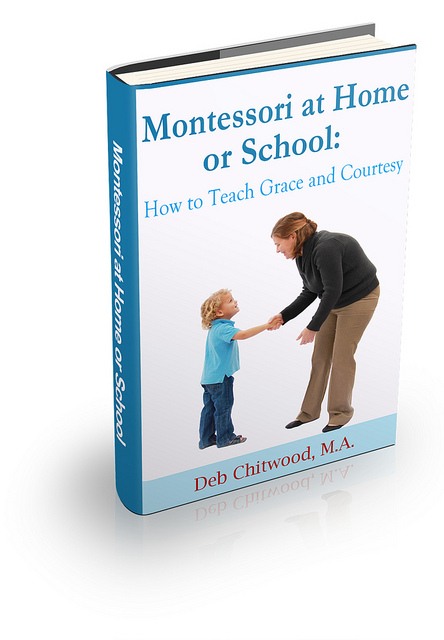 Learn more about my eBook Montessori at Home or School: How to. Teach Grace and Courtesy! I'm also one of the coauthors of the book Learn with Play – 150+ Activities for Year-round Fun & Learning!
The Montessori at Home! eBook and Montessori at Home! eBook and Materials Bundle are AMAZING resources! You can learn more about them here. Buy them in the Living Montessori Now shop.
If this is your first time visiting Living Montessori Now, welcome! If you haven't already, please join us on our Living Montessori Now Facebook pagewhere you'll find a Free Printable of the Day and lots of inspiration and ideas for parenting and teaching! And please follow me on Pinterest (lots of Montessori-, holiday-, and theme-related boards), Twitter (blog posts by me and others along with the Parent/Teacher Daily and other interesting information), and Google+ (post updates and Montessori Community). You can find me on bloglovin', Instagram, and YouTube now, too.
And don't forget one of the best ways to follow me by signing up for my weekly newsletter. You'll get two awesome freebies (and a monthly subscriber freebie) in the process!
May be linked to Practical Mondays Link Up, LouLou Girls, Tasty Tuesdays, Link-ups at Squishable Baby, Sharing Saturday
***
This post was written for inclusion in the monthly Carnival of Natural Parenting hosted by Code Name: Mama and Hobo Mama with the theme Role Model. This month our participants have waxed poetic about how their parenting has inspired others, or how others have inspired them. Please read to the end to find a list of links to the other carnival participants.
Please take time to read the submissions by the other carnival participants: