We have a new theme this month that works especially well for advanced preschoolers through elementary-age kids! It's a detective theme with hands-on activities for art fraud detectives, perspective detectives, story detectives, grammar detectives, math detectives, history detectives, and forensic science detectives!
Younger children can join in as detectives with hide-and-seek or scavenger-hunt activities in a variety of curriculum areas! Here, you'll find links to free detective printables used to prepare hands-on activities and a new Montessori-inspired detective pack for our newsletter subscribers' resource library!
Disclosure: This post contains some affiliate links (at no cost to you).
Back to Our Detective Unit – Montessori Shelves with Detective-Themed Activities
You'll find Montessori-inspired detective-themed numbers, letters, and and more (part of my subscriber freebie pack, so just sign up for my email to get the link and password … or check the bottom of your latest newsletter if you're already a subscriber) Note: The Montessori-inspired detective pack isn't designed as a complete detective unit but as supplemental materials. I design the packs using realistic images that I've often looked for when preparing a unit study (such as font cards and phonogram cards featuring the letter and phonogram related to the theme and math cards with realistic images that fit the theme and can be adapted for math activities at a variety of levels.)
You could mix your detective-themed activities among your shelves according to curriculum area. Or you could have a special detective-themed area something like the one pictured. My shelves at the beginning of our unit have a mixture of skill levels. Many of the activities can be adapted for a variety of levels. If you're a homeschooler, just choose the activities that work for your child's interests and ability levels. If you don't have room for all the activities you'd like to do, simply rotate them.
Notice the framed art print Day and night (1938) by M. C. Escher. It's a free photo download by Pedro Ribeiro Simões at Flickr CC. We're focusing on visual discrimination as part of our detective unit, so I like to add optical illusions and works by artists like M. C. Escher.
For our monthly featured art print, I purchased a Li'l DAVINCI art frame that opens in the front for easily changing a free art masterpiece printable or vintage illustration to fit with the month's theme. The frame can be switched from horizontal to vertical without changing the hanger, which is perfect!
If you're wondering about the rugs and rug box I use, both the rugs and wooden rug holder are from Montessori Services. I love the Montessori Services rugs and rug holder! I used to use an umbrella stand something like these. I loved that for 1-3 rugs, but I needed something different when I had more grandchildren and some projects that needed more than one rug.
Favorite Shelves, Trays, Baskets, and More for Montessori Homeschoolers
I often get asked about the trays, baskets, etc., that I use, so I published a post with many of the items. You can find lots of helpful resources here. They're not all essential, so don't feel you need to have everything. Just choose what's best for your budget and your unique family's needs. You'll find more ideas in the Living Montessori Now Amazon shop
Detective-Themed Books for Kids
Even though I have books on shelves, I typically have many of my themed books in a forward-facing display after placing a plant where the themed book basket was before. Most of my seasonal books are now in that book basket. For this unit, though, I have autumn books in my forward-facing display. You'll see links to the books from our detective unit below.
Mindfulness Table with Perspective Detective and Optical Illusion Cards
In our mindfulness area, I have the book Perspective Detective along with free optical illusion cards (Optical Illusions and Eye Tricks by Inna Zhuravliova at TPT).
Across the room from our detective-themed shelves with mainly nonfiction detective books, you'll see some fun fiction detective and mystery books for preschoolers through early elementary:
On the shelf are these books:
You can see lots of detective books both new and old here.
Solve This! Forensics and I Can Be a Science Detective with Fingerprint Work
The books are National Geographic Kids Solve This! Forensics and I Can Be a Science Detective. They both have lots of fun hands-on STEM activities.
Free Printable: F is for Fingerprint Fun! – Science Lesson for Primary Grades by The Cream City Teacher at TPT. F is for Fingerprint Fun is a simple fingerprint activity for younger children. It also includes ideas for making fingerprint animals.
Free Printable: Official Fingerprint Card (free instant download) from U.S. FBI site (Information about the fingerprinting process and getting a clear fingerprint)
Free Printable: Middle School Forensics: Fingerprint Patterns Guide Card by Activities to Teach from Dr Yemothy at TPT
Using the books and FBI site, you can find more than one method for taking fingerprints. This tray is for taking fingerprints in more than one way and seeing which gives the best results. The FBI Fingerprint Card is helpful both as a location to place the fingerprints and as a way to see how fingerprints are taken.
The Fingerprint Patterns ID Card is a fun tool for observing a variety of fingerprints.
Art Fraud Detective with Matching Details on Art Cards
Art Fraud Detective: Spot the Difference, Solve the Crime! is a book we had in our homeschool for my now-adult children.
Free Printable: Famous Paintings Art Matching Activity (big and small) by I Believe in Montessori at TPT
The printable as is would work very well with young preschoolers who just match the big and little art prints. For older kids, I printed each card twice and punched out a 1″ circle from each card. That way the child has to focus on a small detail or part of the card to match the cards. I also used the identifying labels (printed at 50% to fit in my card box).
Pages from History's Mysteries with Forensic Science Materials in the Background
You can see pages from National Geographic Kids History's Mysteries: Curious Clues, Cold Cases, and Puzzles From the Past (National Geographic Kids) (the book on our book easel). I added a small globe because many of the mysteries in the book are in other countries. I have the book open to Stonehenge since my daughter, Chrissy, and I visited Stonehenge, and my grandson still has grandparents and cousins living in England. See below for information about the forensic science materials in the background.
Sand Writing Tray for a Detective Unit
Free Printables /d/ for detective (part of my subscriber freebie pack, so just sign up for my email to get the link and password … or check the bottom of your latest newsletter if you're already a subscriber). They come in print, D'Nealian, and cursive.
You'll see a variety of simple letter writing trays in my previous unit study posts. I often used the wooden tray from the Melissa & Doug Lace and Trace Shapes. You can use whatever tray or container work best for you, though.
The sandpaper letters I use are available in print or cursive.
I typically now use this lovely spelling/alphabet tray from FamilyTreeWW on Etsy. I like it for writing more than one letter or spelling words. (Note: If that sand tray is currently unavailable, you'll find lots of other options for Montessori sand trays on Etsy.)
If you would like help with introducing phonetic sounds, introducing objects with sounds, or beginning phonics in general, check out my DIY Beginning Montessori Phonics with Preschoolers.
Clues /ue/ Phonogram and Fingerprint Alphabet Cards
Free Printable: /ue/ phonogram in clues (part of my subscriber freebie pack, so just sign up for my email to get the link and password … or check the bottom of your latest newsletter if you're already a subscriber)
These are the double sandpaper letters I use.
Free Printables: Fingerprint alphabet cards (part of my subscriber freebies, so just sign up for my email to get the link and password … or check the bottom of your latest newsletter if you're already a subscriber).
The fingerprint alphabet cards in print and cursive are easily adaptable, depending on the child's level. They can be used for a variety of activities, such as matching letters with sandpaper letters, matching print to cursive letters, or movable alphabet word building,
The Berenstain Bears and the Missing Honey with Story Detective Work
The Berenstain Bears and the Missing Honey is a fun mystery with the Bear Detectives!
Free Printable: Story Detective Printable – Identifying Parts of a Story from Homeschool Creations
This is a great way to focus on the parts of a book. The child can take a print magnifying glass and identify the part specified on the magnifying glass.
Detective Adjective Game
Free Printable: Detective Adjective Game Presentation and Printables from Montessori Album
Free Printable: Detective Adjective Game by Phonics and Stuff at TPT
Free Printable: Montessori Grammar – Detective Triangle Game by Tina Liao at TPT (a simpler version that's great for younger kids who are working with grammar)
I used the free printables from Montessori Album, although the labels from Phonics and Stuff already have the individual word labels for each term printed. I had to make two copies of enough slips and cut some apart to get each term. so it wasn't the most efficient use of cardstock and ink. You could also handwrite the individual terms if you prefer.
Both Montessori Album and Phonics and Stuff have black line printables that can be printed on red, yellow, and blue cardstock. I used the colored version from Montessori Album and printed that out. You could also trace the black-line versions on craft foam for a more 3-dimensional material. A purchased detective adjective game is lovely, but the detective adjective game is a material I like to use as a printable for home use. It's one of many materials that works well and saves money as a DIY version.
Fingerprint Multiplication Activity
Free Printable: magnifying glass and fingerprint number cards needed for multiples of 5 with multiplication symbols (part of my subscriber freebie pack, so just sign up for my email to get the link and password … or check the bottom of your latest newsletter if you're already a subscriber).
Free Printable: Student Fingerprint Card by Activities to Teach from Dr Yemothy at TPT
We used the fingerprints of 5 different people. These aren't actual usable fingerprints, but you could use friends or family members to give their fingerprints. We just used the right-hand card to make five sets of five. With our magnifying glass and fingerprint number cards, you can make equations with an answer up to 30. You could always use a different type of numeral or write your own if you want to have larger numbers.
Of course, the child can count fingerprints, add fingerprints, etc. There are so many different activities you can prepare using the math cards! You'll find many ideas in our previous units.
Shelf with Forensic Science Materials
Free Printable: Authorized Personnel Only Sign from Hoover Web Design (for a bit of extra fun!)
You can also find lots of free, fun detective, spy, top secret confidential for files, envelopes,and papers by Tab Teaches Too at TPT.

Everything else (except the "priceless vase") is from our Forensic Science Lab. The two trays on the shelf show the first activities we're doing: Invisible Ink Trap and Secret Writing (shown in the open booklet on the book easel). This set doesn't include a detective costume or bag, but it's perfect for what we need. There are many detective kits to choose from on Amazon.
Free Montessori-Inspired Detective Pack
Montessori-Inspired Detective Pack for DIY Cards and Counters, Number or Letter Matching, Number or Letter Basket, Bead Bar Work, Hands-on Math Operations, Number or Letter Salt/Sand Writing Tray, Letter Tracing, DIY Movable Alphabet, and Creative Writing (subscriber freebie, so just sign up for my email to get the link and password – or check your inbox if you're already a subscriber).
More Detective Resources
If you'd like ideas for calendar-based themes throughout October and November, see my October Themed Activities for Kids. and November Themed Activities for Kids.
Have fun!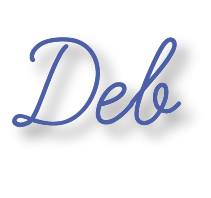 If this is your first time visiting Living Montessori Now, welcome! If you haven't already, please join us on our Living Montessori Now Facebook page where you'll find a Free Printable of the Day and lots of inspiration and ideas for parenting and teaching! And please follow me on Instagram, Pinterest (lots of Montessori-, holiday-, and theme-related boards), and YouTube. While you're here, please check out the Living Montessori Now shop.
And don't forget one of the best ways to follow me by signing up for my weekly newsletter. You'll receive some awesome freebies in the process!