It can feel overwhelming for homeschoolers to know which order is best for presenting Montessori materials and activities. Having a scope and sequence available makes it so much easier. I'm going to share free scope and sequence resources here to help with your planning and record keeping … whether you're a homeschooler or a teacher looking for extra resources.
Disclosure: This post contains some affiliate links (at no cost to you).
Free Montessori Scope and Sequence Printable Checklists (Instant Downloads)
To keep it from being overwhelming, I'm not going to share every scope and sequence available. These are some that are free and easy to use.
Planning Book/Record Keeping (3 to 6+ Curriculum) from Maitri Learning (The editable Word file is the checklist I like to use because I can adapt it for my specific preferences. For example, I like to have my sandpaper letters listed in the order I teach them. (You can see that order here.)
Montessori PrePrimary Lesson Tracking by Lisa Steele at Teachers Pay Teachers
Organizing Primary Montessori Presentations (Word doc) from Montessori Nuggets
Organizing Elementary Montessori Presentations (not a printable, although you could use this format to make your own) from Montessori Nuggets
Free Comprehensive Online Montessori Scope and Sequence for Ages 0-12
Montessori Compass and The Montessori Foundation have an amazing free resource for ages 0-12. For homeschoolers and other individuals, it's only available online, but it's still a fantastic resource. I have a blog post about it here. You can access it directly here.
Montessori Planner
I typically use a Montessori scope and sequence checklist along with the Ultimate Montessori Planner from Every Star Is Different. You can read about how I use it here. (Note: Although the scope and sequence printables I've shared here are free, the Ultimate Montessori Planner is very reasonably priced but not free.)
Online Training with Included Teaching Manuals for Homeschoolers
If you're feeling overwhelmed at the thought of Montessori homeschooling a 2½-6 year old, you might want to consider a complete homeschool course that's reasonably priced and includes a set of teaching albums, such as KHT Montessori's online course. For elementary Montessori homeschooling, you could check out the Keys of the Universe online course.
How to Set Up a Montessori Homeschool Classroom
You'll find many more resources in my post on how to set up a Montessori homeschool classroom.
There are more resources for each of the primary (3-6) classroom areas here:
I hope these resources are helpful for your homeschool journey or are a welcome addition to your teacher resources!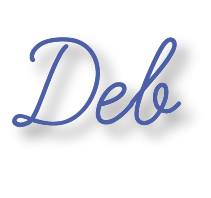 Learn more about my eBook Montessori at Home or School: How to. Teach Grace and Courtesy!
If this is your first time visiting Living Montessori Now, welcome! If you haven't already, please join us on our Living Montessori Now Facebook page where you'll find a Free Printable of the Day and lots of inspiration and ideas for parenting and teaching! And please follow me on Instagram, Pinterest (lots of Montessori-, holiday-, and theme-related boards), and YouTube. While you're here, please check out the Living Montessori Now shop.
And don't forget one of the best ways to follow me by signing up for my weekly newsletter. You'll receive some awesome freebies in the process!