I love to create educational activities with plastic Easter eggs because of the interest they add to springtime learning. Today, I'm sharing some fun Montessori-inspired Easter activities I prepared using Spielgaben educational toys and free printables I found online. Spielgaben educational toys are designed for up to age 12, although my activities today are for preschoolers.
This is a sponsored post written by me on behalf of Spielgaben. All opinions are honest and my own. This post also contains affiliate links (at no cost to you).
In case you're not familiar with Spielgaben toys, they are exceptionally high-quality educational toys designed for ages 3-12. You can see from the photo that the cabinet is very high quality and fits in well in a room with traditional Montessori materials. I love the new, easily removable drawers in version 4. The yarn balls from the 1st Spielgaben set can be used with babies and toddlers, too.
The Spielgaben complete set comes with over 700 pages of full-color printed learning materials. These printed materials help you as a parent or teacher easily use Spielgaben toys educationally with your child and/or students.
Spielgaben Materials Used in This Post
For this post, I used the Spielgaben wooden dots (points) from set 10.
In this post, I'll link to free printables which will help make the activities simple to prepare yet attractive. I'll also tell you where I found the materials for my activities.
Put the Tail on the Bunny Activity
I especially like this activity because of its interest for young children working on colors and because the printable and materials incorporate the Montessori principle of isolation of quality. It uses From ABCs to ACTs' free Pin the Tail on the Bunny printable. The page sizing for printing is set to custom size scale 45% so that the bunnies fit in the eggs and the dots are a nice size for the tails. I used carrot Easter eggs and a Montessori Services potato basket along with the Spielgaben wooden dots in each color.
I recommend introducing the Montessori color tablets before this activity. The bunny activity is a fabulous extension for the color tablets.
Easter Count and Clip
For this activity, I used the count and clip cards from part 1 of the Easter Pack by 3 Dinosaurs. I think I got the Easter bucket last year at the Target dollar spot. I used jumbo-sized plastic Easter eggs to hold the count and clip cards in one egg and the wooden dots (one for each card) in another. You could just use one egg for both if you prefer.
Here, the page sizing for printing is set to custom size scale 40% to easily fit the dots on the cards and the cards in the Easter eggs. You could add a control label dot to the correct spot on the back of the card of you prefer. That would give a control of error for the activity when the child turns over the card to check his or her work.
Easter Egg Counting and Addition Activities
This activity uses the egg printables from the Easter Ten-Frames by Math Coach's Corner at Teachers Pay Teachers. The page sizing for printing is set to custom size scale 50%. I I like to have a variety of plastic Easter eggs available for learning activities before Easter. I also keep my eyes open for cute Easter baskets. I found this basket after Easter in a gift shop two years ago. Again, this uses the Spielgaben wooden dots. I put 5 each of 3 different colors of dots in one of the eggs, the numbered Easter eggs in another, and addition problems in the third egg.
Younger children could just count out the correct number of dots for each egg. There are the exact number of dots needed as a control of error.
For children starting to work on addition, I used an addition worksheet generator from Helping with Math. I generally don't like worksheets, but this is perfect for printing out addition problems that can be cut apart and put into one of the eggs. I used a minimum of 1 and maximum total of 5 for the worksheet generator. I would have the child choose two different colors of dots to make a number. Then the number of dots of each color could be added to solve the problem.
UPDATE:
All My Spielgaben Posts
Many of these include links to free printables! (Click on an image to go to the related blog post. The gallery is ordered according to publication date with my latest post at the top.)

Version 4 of Spielgaben Educational Toys
I highly recommend Spielgaben as an amazing educational material for home or school. Even though the toys aren't inexpensive, they're definitely worth the price because of the high quality of materials and number of years your children or students can use them.
Special deal for my readers!
Spielgaben offers an extra 10% discount to my blog readers if you mention Living Montessori Now.
Not only that, Spielgaben will also offer LayBy Payment Plan if you do not need the product right away. You can make 3 monthly payments, and your order will be shipped as soon as the final payment is made.
All you need to do to claim the discount is send an email to info@spielgaben.com mentioning Living Montessori Now blog.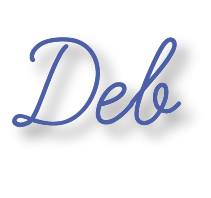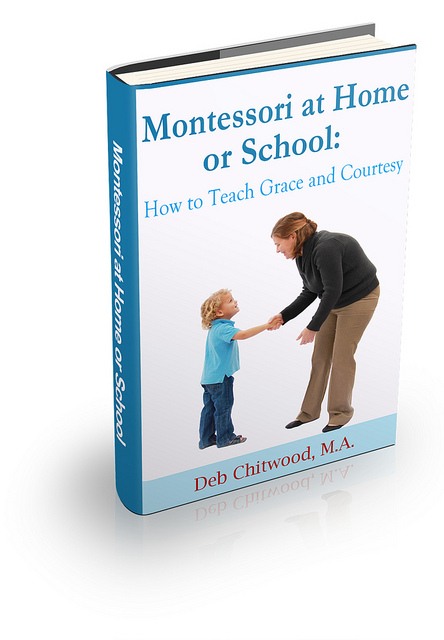 Learn more about my eBook Montessori at Home or School: How to. Teach Grace and Courtesy!
If this is your first time visiting Living Montessori Now, welcome! If you haven't already, please join us on our Living Montessori Now Facebook page where you'll find a Free Printable of the Day and lots of inspiration and ideas for parenting and teaching! And please follow me on Pinterest (lots of Montessori-, holiday-, and theme-related boards), Instagram, and YouTube. You can find me on bloglovin' and Twitter, too.
And don't forget one of the best ways to follow me by signing up for my weekly newsletter. You'll receive some awesome freebies in the process!