Montessori fraction insets are fabulous. They're also expensive and take up a lot of shelf space. For Montessori homeschools, that's not very practical. I've found DIY Montessori fraction materials that will give children a hands-on experience of fractions at a fraction of the price. (Couldn't resist saying that!)
I want to keep this simple by featuring basic Montessori fraction materials that are one color for isolation of quality and for consistency with the Montessori fraction insets.
Disclosure: This post contains affiliate links (at no cost to you).
Montessori Fraction Printables
Note: If you'd like to buy fraction insets for your Montessori homeschool, there are less expensive materials available than Nienhuis materials. You can find helpful resources in this post: Where to Buy Montessori Materials.
You could use printed and laminated cardstock for the fraction circles. Or you could use craft foam cut into fraction circles. Counting Coconuts made felt fractions.
Free Fraction Circle Printables from Montessori Mom
Free Fraction Nomenclature Cards from The Pinay Homeschooler
Free Fraction Nomenclature Cards from Kingdom of the Pink Princesses
Fraction Cards and Labels (available for purchase) from Montessori Print Shop
Fraction Collection (available for purchase) from Making Montessori Ours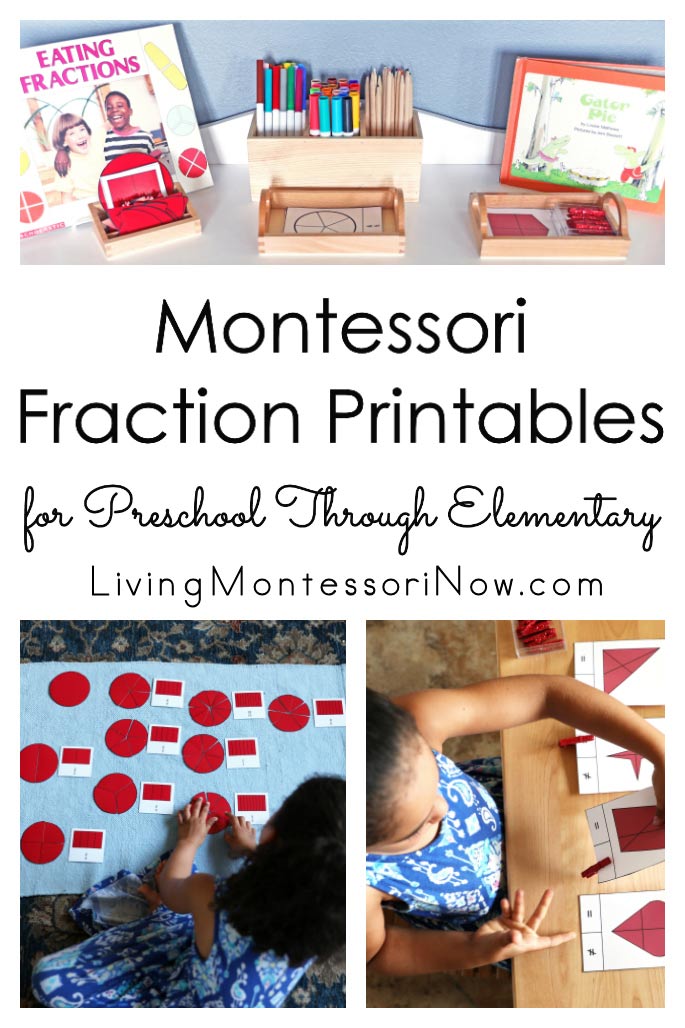 Update: Every Star Is Different has fraction printables available for sale. Here's my review post with ideas for activities: Montessori Fraction Printables for Preschool Through Elementary.
Montessori Fraction Presentations
"Montessori Math Lesson – Fractions" from My Works Montessori (YouTube video shows DIY fraction circles with presentation.)
Fractions by Montessori Primary Guide has helpful online presentation ideas.
I like the Montessori Print Shop Primary Teaching Manuals (available for purchase) for clear AMI presentations in practical life, sensorial, language, and math. The math manual contains a good introduction to fractions.
George Family – Montessori at home has "Montessori Fractions – Beginning through Basic Operations."
Fall Fraction Extension
Apple Fractions File Folder Game from Itsy Bitsy Fun (This isn't a traditional Montessori material, but it's a fun extension activity for fall and uses isolation of quality.)
Have you tried making your own Montessori fraction materials?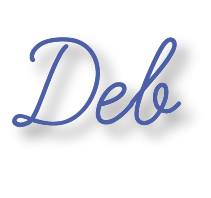 Learn more about my eBook Montessori at Home or School: How to. Teach Grace and Courtesy!
If this is your first time visiting Living Montessori Now, welcome! If you haven't already, please join us on our Living Montessori Now Facebook page where you'll find a Free Printable of the Day and lots of inspiration and ideas for parenting and teaching! And please follow me on Instagram, Pinterest (lots of Montessori-, holiday-, and theme-related boards), and YouTube. While you're here, please check out the Living Montessori Now shop.
And don't forget one of the best ways to follow me by signing up for my weekly newsletter. You'll receive some awesome freebies in the process!