April 22 is Earth Day! I already have a few posts with Earth Day activities, so I want to share those along with some new Montessori-Inspired Earth Day activities published since my roundup post last year.
I loved celebrating Earth Day with my kids when they were little, and I'm so happy to see all the great Earth Day activities around the blogosphere today! Following are some Montessori-inspired Earth Day printables and resources.
Montessori-Inspired Earth Day Printables
Earth Day Printables (available inexpensively from Montessori Print Shop)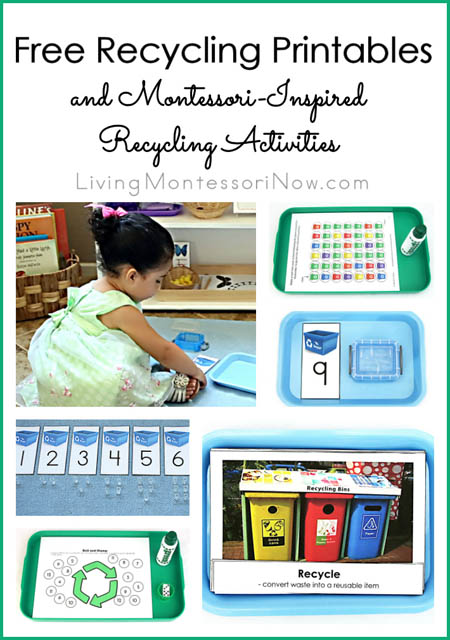 Free Recycling Printables and Montessori-Inspired Recycling Activities (my post with some Montessori-inspired printables + other free recycling printables and Montessori-inspired recycling activities prepared using free printables)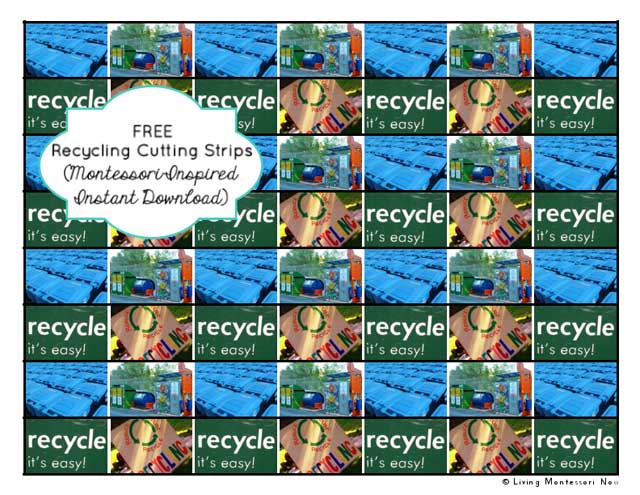 Montessori-Inspired Earth Day Activities
Earth Day posts, including an Earth Day sensory tub, from Carrots Are Orange
Free Downloads: Earth Day and Make a Snail Garden from Montessori on a Budget
Earth Day Lessons from Just Montessori
Montessori-Inspired Earth Day Activities (my post from last year) Photo from Paint Your Own Earth at My Montessori Journey
Montessori-Inspired Activities for Earth Day Every Day (my post from last year with follow-up activities to Earth Day)
Montessori-Inspired Lorax Activities (and Earth Day Blog Hop). UPDATE: Even though Montessori schools and homeschools have been using push pins for pin punching for years, I think it's time to change. Please read this sad post and consider an alternative to push pins, such as Montessori Services' wood handled puncher.
Earth Day Posts from To the Lesson! (Photo from Recycle That!)
Free Printables and Montessori-Inspired Earth Day Activities
Earth Day in the Montessori Classroom from North American Montessori Center
Celebrate Spring Posts at Mama Nature
Earth Day and Folk Art from Montessori Mom
Other Ideas for Earth Day
Activities don't have to be specifically designed for Earth Day to be great Earth Day activities.
Montessori-Inspired Arbor Day Activities are great for Earth Day, too.
A study of the earth is wonderful before, during, and after Earth Day. If you sign up for my newsletter (in my right sidebar) you'll receive a free copy of Karen Tyler's Montessori geography album for preschoolers through early elementary. You'll find lots of great activities in the geography album for Earth Day or any day.
For Montessori elementary students, Earth Day could be a great time to introduce or review the First Great Lesson. (The Five Great Lessons of the Elementary Curriculum from Montessori for Everyone)
A unit like Discovery Days and Montessori Moments' Biome Study is great for Earth Day, too. (Photo from School Days~ Energy)
And of course, outdoor activities, especially in nature, are wonderful for Earth Day or anyday.
All My Earth Day Posts (Updated 4/18/2020)
Amazon Affiliate: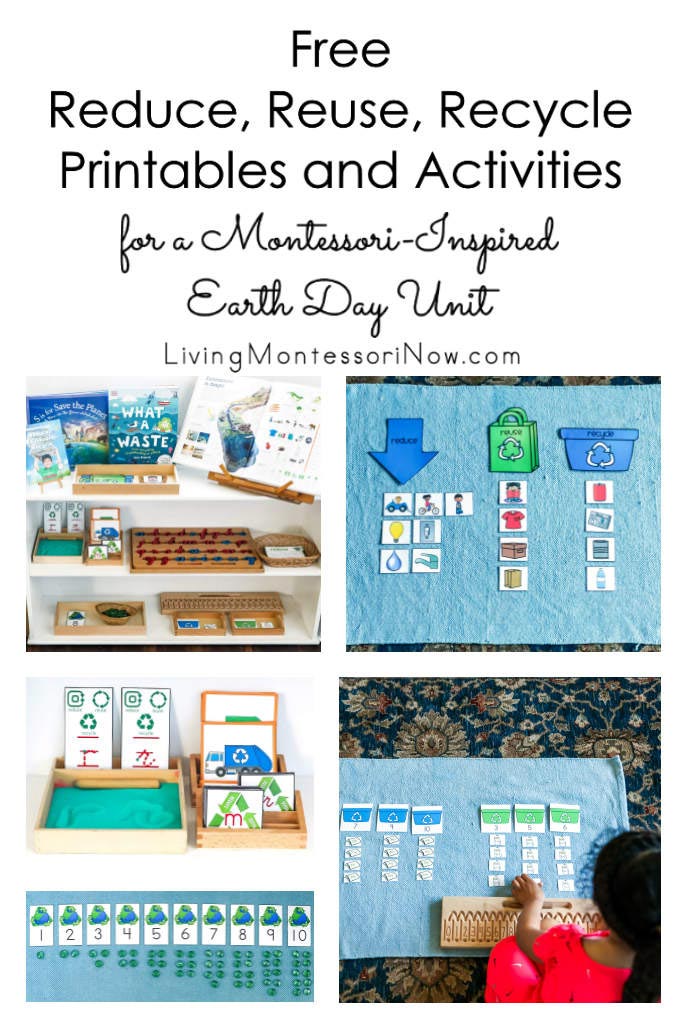 Free Reduce, Reuse, Recycle Activities for a Montessori-Inspired Earth Day Unit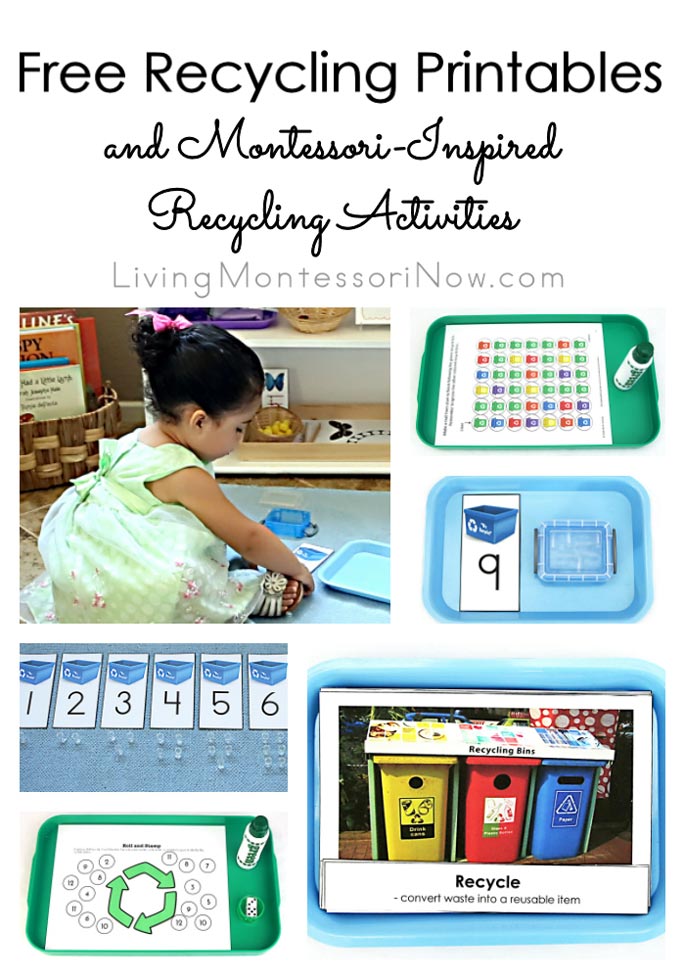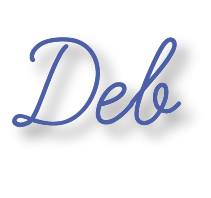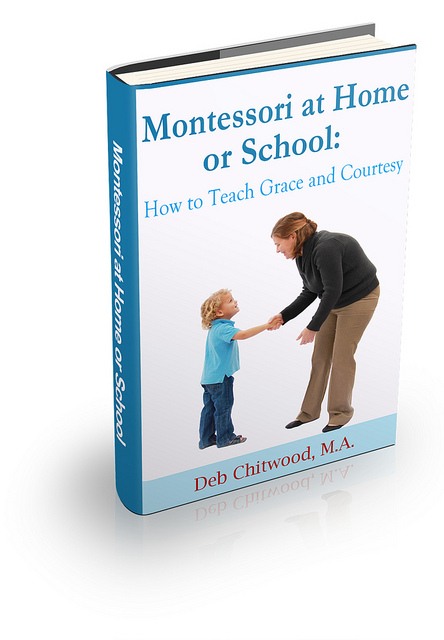 Learn more about my eBook Montessori at Home or School: How to. Teach Grace and Courtesy!
The Montessori at Home! eBook and Montessori at Home! eBook and Materials Bundle are AMAZING resources! You can learn more about them here. Buy them in the Living Montessori Now shop.
If this is your first time visiting Living Montessori Now, welcome! If you haven't already, please join us on our Living Montessori Now Facebook page where you'll find a Free Printable of the Day and lots of inspiration and ideas for parenting and teaching! And please follow me on Pinterest (lots of Montessori-, holiday-, and theme-related boards), Instagram, and YouTube. You can find me on bloglovin' and Twitter, too.
And don't forget one of the best ways to follow me by signing up for my weekly newsletter. You'll receive some awesome freebies in the process!