April shower activities are very versatile … and a fun way to welcome spring. They could work well for a spring-, weather-, April showers-, or gardening unit. You'll find a list of free water cycle printables for April showers activities here.
Note: This post was updated in March 2021.
Disclosure: This post contains some affiliate links (at no cost to you).
An Example of Water Cycle Activity for an April Showers Theme
The pack this was from is no longer available, but one of these printables could work well for this activity:
I like to add 3-dimensional objects to an activity for preschoolers whenever I can. For this activity, I found some acrylic gems in a variety of shapes, including raindrop shapes. I used an inexpensive wooden tray from a hobby store. Update: Now I use a Multicraft tray for most activities.
If you have a preschool or group, this would be a great activity for a large- or small-group presentation, although it can be introduced individually, of course.

Presentation Tips
If you're presenting to a large group, go to the rug container, get a rug, and roll it out on the floor in front of you. For an individual child or small group, it's helpful to use a rug if you're presenting an activity on the floor.

Go to the shelf where the activity tray is located, pick up the tray with both hands, and carry it to your rug or to a table.

For a large-group presentation in a preschool, generally the children will be seated in a circle. Present the activity facing toward the group. If you're presenting to an individual child, have the child sit to your left if you're right-handed so that you don't block the child's view with your arm.

I would use this activity to tell the story of the water cycle, moving the raindrop through the water cycle as I tell it.

When you're finished with the activity, put the activity away on the shelf. Always show how to clean up and put away an activity when you first present it. If you had a rug out for the activity, roll the rug up and put it away.

Then I'd leave the activity on the shelf for the child or children to use whenever they choose.
Free Water Cycle Printables for Preschool Through First Grade
More of my Weather Resources
If you'd like ideas for calendar-based themes throughout April and May, see my April Themed Activities for Kids and May Themed Activities for Kids.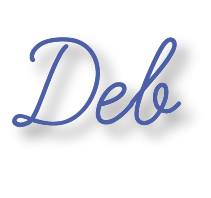 Learn more about my eBook Montessori at Home or School: How to. Teach Grace and Courtesy!
If this is your first time visiting Living Montessori Now, welcome! If you haven't already, please join us on our Living Montessori Now Facebook page where you'll find a Free Printable of the Day and lots of inspiration and ideas for parenting and teaching! And please follow me on Instagram, Pinterest (lots of Montessori-, holiday-, and theme-related boards), and YouTube. While you're here, please check out the Living Montessori Now shop.
And don't forget one of the best ways to follow me by signing up for my weekly newsletter. You'll receive some awesome freebies in the process!