I have a review of some beautiful Alison's Montessori materials today. And I have a special discount code for my readers!
Disclosure: To help you know more about Alison's Montessori products, I was given a number of Alison's Montessori materials to review. (I was never required to write a positive review for Alison's Montessori, and any opinions expressed are my own.)
Previous Reviews of Montessori Materials from Alison's Montessori
I've reviewed a number of materials from Alison's Montessori before. I loved them all!
You can see my reviews here:
Review of Alison's Montessori Pink Tower Stand, Insets, Binomial Cube, Trinomial Cube, Decanomial Bead Box, and Golden Bead Material
Review of Alison's Montessori Pink Tower, Brown Stair, Red Rods and Stand, Natural Geometric Solids, Sandpaper Numbers, and Small Movable Alphabet
I typically review review materials that homeschoolers and schools on a strict budget could afford. Alison's Montessori has a premium line of materials that are made from Russian birch and German birch. The premium line materials are mostly handed sanded and hand cut … and meant to be flawless. Except for the golden bead materials, I've been reviewing the value-line materials, which are solid rubber wood and are machine cut. The materials have all been amazingly high quality.
On orders over $85 from the Alison's Montessori online store, my readers can save $10 by using coupon code LMN2020 at checkout! This expires at the end of 2020.
New Alison's Montessori Review
Note: In all the materials I've reviewed, everything has been in perfect condition. I've never had to return an item!!!
Note: All the materials I'm reviewing today are value-line materials.
Blue and Red Number Rods
All the wooden Montessori materials in the photo above are from Alison's Montessori. Even though they're all value-line materials, they're very well made. You can read about them in the review links above. I didn't have number rods for home use previously. Even though Montessori number rods are brilliant, I've used other ways to teach quantity at home that take up less space.
But I LOVE the sensorial extensions that can be created by adding number rods to the red rods. I can use the number rods to work on quantity with my 2-year-old grandkids while my 6-year-old granddaughter, Zoey, can have fun with the extensions.
As usual, the Alison's Montessori number rods are beautiful. With the use of the stand, they don't have to take up space on my shelves. (Note: In a Montessori school, I'd have the sensorial materials all together in one area and the math materials all together in another area. In a homeschool, it's fine to adapt to the space you have. Because of my space, I've placed the red rods and number rods together. Since I'm emphasizing the extensions, this works perfectly for me.)
Here's the description of the blue and red number rods from Alison's Montessori online catalog:
Ten Rods, which vary in length from 1 meter to 10 cm by 10 increments. The rods are colored blue and red, alternation of color occurring every 10 cm.
The Number Tiles are not included with the Number Rods.
Note: If you're wondering about the black-and-white image of a pink tower on the top shelf above, it's a free Flickr Creative Commons image by Scott Robinson.
Stamp Game
There are lovely printables you can use as a stamp game for home use. If you have a child who's especially tactile, you might want to consider the wooden stamp game. I find the stamp game materials and box so inviting in both the visual and tactile senses! These materials are beautiful!
Here's the description of the stamp game from Alison's Montessori online catalog:
The stamp game is used for addition, subtraction, multiplication and division. This set consists of wooden number title, counters, and skittles. It comes in a wooden box with a lid.
The Stamp Game complements Stamp Game Activity Set.
Geology Materials
Alison's Montessori has a large number of geology materials for ages 6-9 with some for ages 3-6. I ordered a number of materials for layers of the earth, the rock cycle, parts of fold mountains, and parts of a volcano.
We studied rocks and minerals last year, and we'll be studying volcanoes and earthquakes in May. I'm so excited to have these gorgeous materials available to add to our study. Because Zoey is 6 years old, I requested the applicable. 6-9 materials for review. You can see the materials here (except that I don't show all the card materials). They're all beautiful and inviting. I learned so much just by preparing the materials!
Laminated control posters (not shown) are included with each puzzle. I also love the little wooden labels that come with each puzzle! The control posters show where the labels go. If you have the 6-9 nomenclature cards and booklets, those will also show the position and description of each part.
A control booklet with picture on the left and definition on the right is included with each set of 6-9 nomenclature cards. Zoey loves little booklets and will especially love those!
Note: You can order the puzzle together with the card materials that are already prepared for you. I ordered the puzzles separately and the card materials for 6-9 separately. For home use, I prefer not to laminate most materials, so I didn't laminate the materials. I cut them out myself.
The Cross-section Earth Model is from Learning Resources. The layers of the earth are only shown in numbers in the middle (best for elementary-age kids), but the outside is soft foam with raised continents and mountains. My 2-year-old grandkids were very drawn to the earth model. I've added it to our shelves as a fun extension to work with the Montessori continents globe. For younger children, the two parts can also be fit together like a puzzle.
Except for the first volcano card, I didn't show the definition cards with the defined word missing. I generally wouldn't use them all together, but I wanted to show what is included with each set.
Be sure to check out all the Alison's Montessori geology materials.
Any of these materials would be a wonderful addition to a school or homeschool.
Alison's Montessori Homepage
The Alison's Montessori website has Montessori materials for infants and toddlers through upper elementary! You'll also find other resources such as PDF files, books, arts and crafts, and enrichment materials. There's even a bargain basement! If you have questions, there are FAQs, help links, and contact information.
On orders over $85 from the Alison's Montessori online store, my readers can save $10 by using coupon code LMN2020 at checkout! This expires at the end of 2020.
The giveaway is now closed. See the announcement of the winners below.
What You Will Win: 5 lucky winners from the U.S. will win a $100 Alison's Montessori gift certificate! Note: The gift certificates may not be used to purchase furniture.
Who is Eligible:
This giveaway is open to anyone 18 and older in the U.S. The first entry is mandatory. You must leave a blog post comment telling why you want to win (and be sure to click the green "ENTER" on the Rafflecopter form to let me know you left your blog post comment and to open up the optional entries)! After you've completed your mandatory entry, there are lots of optional entries. You have many chances to win! (Note: For the extra entries, you may count ways of following that you already do. For example, if you previously followed @DebChitwood on Instagram, you may still count that for your "follow @DebChitwood on Instagram" entry!)
It's easy to enter giveaways with Rafflecopter! Just follow the directions to enter.If you still have questions about the Rafflecopter form, here's a video with quick directions for entering through Rafflecopter.
You must complete the Mandatory Entry to qualify for any additional entries. The giveaway closes 9:00pm PST on Sunday, April 5. Best of luck!

(Note: If you have any problems with the Rafflecopter form, you can sign up on the Rafflecopter form at the Living Montessori Now Facebook page. Just be sure to leave your blog comment here! Both Rafflecopter forms are the same, so it doesn't matter which one you sign up on.)
a Rafflecopter giveaway

UPDATE:
It's April 6. I really appreciated all the entries! 5 winners have been selected using Random.org through Rafflecopter!
Here are the five winners and their mandatory entries. All 5 had multiple entries.
Anel W. – Alison's Montessori $100 Gift Certificate

"I would love to win so I can supplement our homeschool room with a few things for my oldest, and for my youngest too! Thank you!."
Catie K. – Alison's Montessori $100 Gift Certificate
"Thank you for your resources! I teach English in a public middle school, and our children attend a Montessori preschool. I've taken a deep dive in the past two weeks to transform our living room into a Montessori preschool room as we're all home right now. I would love the opportunity to add to our home classroom for this time, and then donate anything I purchase to my kiddos' school after we're back to school. 🙂"
Melissa K. – Alison's Montessori $100 Gift Certificate
"What a great opportunity to win some fabulous learning materials. Excited about the Geology Materials!!!"
Michelle M. – Alison's Montessori $100 Gift Certificate

"Thank you for the review! I would love to win so my LO can use authentic Montessori materials for homeschool."
Jerry M. – Alison's Montessori $100 Gift Certificate
"The timelines and cylinders look really nice. This would make for a gift giver to my niece."
CONGRATULATIONS, Anel, Catie, Melissa, Michelle, and Jerry!!! HUGE THANKS to Alison's Montessori for sponsoring such an awesome giveaway – and thank you to everyone who entered!
Note: On orders over $85 from the Alison's Montessori online store, my readers can save $10 by using coupon code LMN2020 at checkout! This expires at the end of 2020.
And, always, thanks so much to all my blog sponsors!
Montessori Print Shop
Montessori Compass
Spielgaben
Alison's Montessori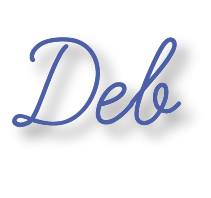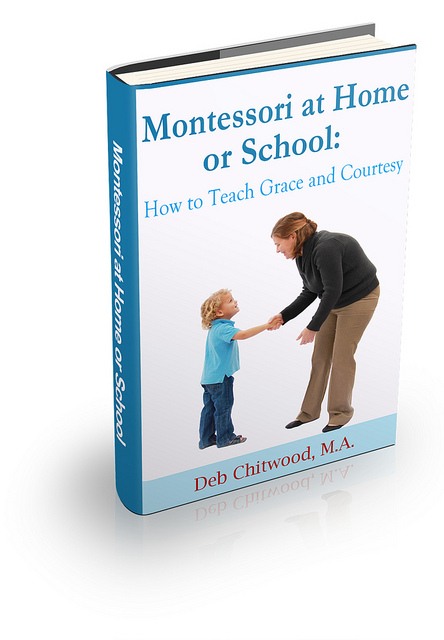 Learn more about my eBook Montessori at Home or School: How to. Teach Grace and Courtesy!
The Montessori at Home! eBook and Montessori at Home! eBook and Materials Bundle are AMAZING resources! You can learn more about them here. Buy them in the Living Montessori Now shop.
If this is your first time visiting Living Montessori Now, welcome! If you haven't already, please join us on our Living Montessori Now Facebook page where you'll find a Free Printable of the Day and lots of inspiration and ideas for parenting and teaching! And please follow me on Pinterest (lots of Montessori-, holiday-, and theme-related boards), Instagram, and YouTube. You can find me on bloglovin' and Twitter, too.
And don't forget one of the best ways to follow me by signing up for my weekly newsletter. You'll receive some awesome freebies in the process!