I love the coziness of autumn – and apple activities just add to that feeling of coziness. There are lots of wonderful apple-themed activities online right now, and there are even many Montessori-inspired apple activities. I'll be sharing some Montessori-inspired apple activities here and linking to my new Apple Unit Studies Pinterest board with all types of apple activities from around the blogosphere.
An Apple Unit Study in September and/or October
September is a great time for an apple unit study for school or homeschool. September 26 is even the birthday of Johnny Appleseed. (Johnny Appleseed was born September 26, 1774.) October is National Apple Month in the U.S., so you can easily extend an apple unit into October. Also, Apple Day, celebrated mainly in the UK, is October 21.
When I was teaching, I typically switched to a Halloween theme and general harvest theme for the last two weeks of October. Of course, you may keep apple activities out for as long as you want or keep the most popular apple activities on the shelves as part of a harvest theme throughout autumn.
Thanks to the following sites for sharing these great Montessori-inspired apple activities:
Montessori Apple Printables
ABC Teachhas free apple nomenclature cards and punch pin cards as well as more Montessori apple printables available with membership.
Montessori Print Shop has many apple materials available inexpensively for purchase, including Apples – Basic Unit Starter.
Montessori for Everyone has free Whole and Half Fruit cards and Life Cycle of an Apple as well as apple materials available for purchase.
Carrots Are Orange has free Apple Action Cards along with Montessori-inspired apple activities.
Training Happy Hearts has free Crock Pot Applesauce Printable Children's Recipe Cards.
Our Jewish Homeschool Blog has some Montessori-inspired apple activities and free printables in Rosh Hashanah and Yom Kippur Activities and Printables.
Montessori-Inspired Apple Activities
Growing a Godly Girl created an apple-lacing activity with a printable from 1+1+1=1.
Mama of Many Blessings has many Montessori-inspired apple activities.
Little Wonders' Days has a number of Montessori-inspired apple activities, including a free printable apple labeling book.
Leptir has lots of apple activities in posts from 2009 and 2010.
Making Montessori Ours has Montessori-inspired apple activities, including a special emphasis on food preparation. Making Montessori Ours also has a post on Apple Tasting.
To the Lesson! has many apple-themed activities in recent posts: Playdough Presentation, Apple Math, On the Shelves: September, "Jack be Nimble, Jack be Quick…!", Week One (minus a day…)!, We've Got the Rhythm, and Our First Full Week(photo from "Our First Full Week" post).
September has an apple-scrubbing tray and other Montessori-inspired apple activities.
Five Hazelnuts has lots of activities for a Montessori-inspired apple unit.
Pink and Green Mama has an apple themed sensory box.
American Montessori Consulting has an apples and oranges Montessori unit study.
The Adventures of Bear has a number of posts with Montessori-inspired apple activities. (Photo from Five in a Row – How to Make an Apple Pie and See the World post.) UPDATE: Even though Montessori schools and homeschools have been using push pins for pin punching for years, I think it's time to change. Please read this sad post and consider an alternative to push pins, such as Montessori Services' wood handled puncher.
My Montessori Journey has Little Apple Art Project, A-P-P-L-E song, A New Apple Song, Apple Grid Picture, Torn Apple Art Project, Apple Counting, 100 Apples Math Activity, Life Cycle of an Apple Tree Work, Cutie Pies, Apple Number Sequencing, Apple Counting Booklets, Ten Red Apples by Pat Hutchins, Apple Practical Life Activities, and Apple Playdough (which I had as an activity of the week along with links to other apple playdough activities).
Counting Coconuts has another type of apple-slicing activity.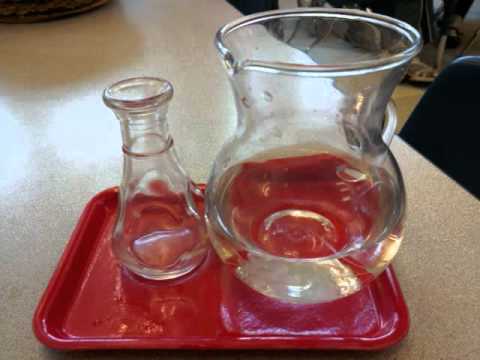 O' Boy Organic Blog has information and the above video for a Montessori-inspired making-applesauce activity.
Discovery Days and Montessori Moments has apple math and reading activities.
Joyfully Weary has a number of creative apple activity trays.
More Ideas for an Apple Unit Study on Pinterest
On Pinterest, I have more resources for an apple unit study for a number of age levels. The resources aren't all Montessori resources, but there are many wonderful ideas to choose from to fit into an apple unit.
Have fun with apples this fall!


Linked with The Mommy Club Resources and Solutions at Milk and Cuddles and Crystal & Co. , Pinterest Tuesday, Show-and-Share Saturday, Link & Learn, The Sunday Showcase at Mom to 2 Posh Lil Divas and Classified: Mom, One Artsy Mama, Mommy Moment, All Year Round Blog Carnival: Autumn, and Autumn Blog Hop.