I've always loved sharing Eric Carle's books with young children. I'm joining parents and educators around the world in sadness at Eric Carle's recent death. I'm also joining parents and educators around the world in feeling tremendously thankful for all the joy and beauty Eric Carle has brought to the world. Today, I want to share a variety of Montessori-inspired activities that can extend the wonderful content of his books.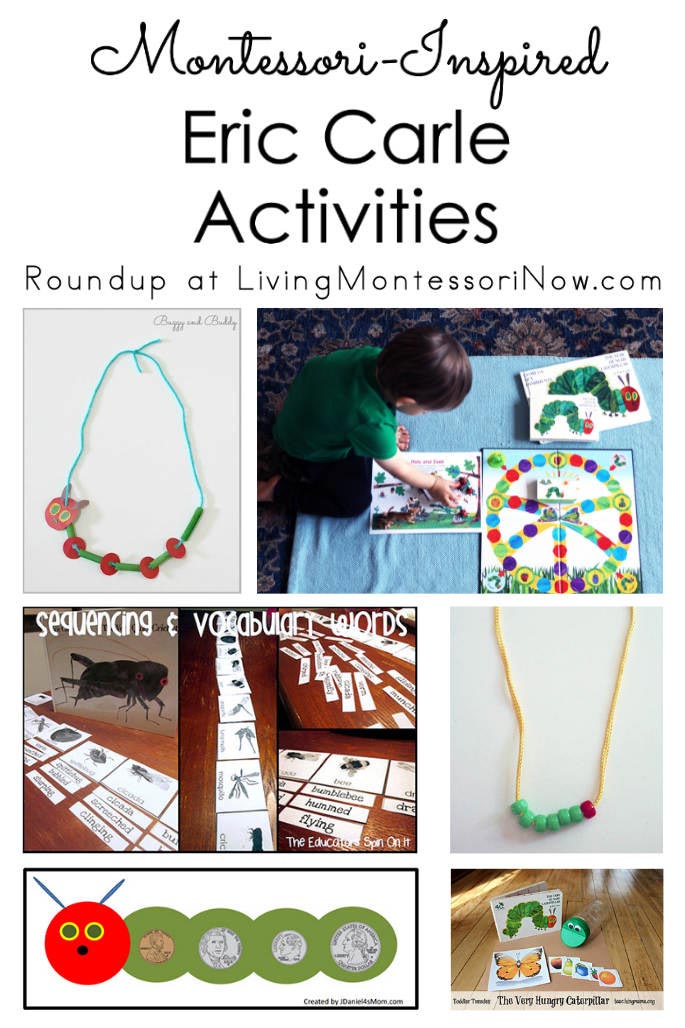 Many Eric Carle activities I find online have touches of Montessori inspiration, but I'll just share a few activities here that use a number of Montessori principles. Of course, most Eric Carle activities can be adapted for use in a Montessori-inspired unit.
Disclosure: This post contains affiliate links (at no cost to you).
My Very First Book of Shapes
Montessori-Inspired Sticky Paper Shape Sorting and Counting
The Very Hungry Caterpillar
Tot School ~ C is for Caterpillar (including free Very Hungry Caterpillar printables and a number of Very Hungry Caterpillar activities)
The Very Hungry Caterpillar Toddler Activity and Free Printable from Teaching Mama
Feed the Caterpillar Activity + Life Cycle Activities from Teaching Mama
Counting Money with Caterpillars Activities and Free Printables from JDaniel4's Mom
Free Hungry Caterpillars Money Game and Other Free Hungry Caterpillars Printables from 123 Homeschool 4 Me
Free Very Hungry Caterpillar Counting Mats from My Bored Toddler
Make Your Own Very Hungry Caterpillar from Pink and Green Mama (The blog is no longer available, but this would make a great, simple sewing activity using pom poms.)
From Caterpillar to Butterfly Felt Activity from Little Wonders' Days (The blog is no longer available, but this would be a fairly simple activity to prepare using felt.)
Very Hungry Caterpillar Party from The Education of Ours
Very Hungry Caterpillar Necklace from Buggy and Buddy
The Very Hungry Caterpillar Threading Activity from Here Come the Girls
Counting with The Very Hungry Caterpillar from The Princess and the Tot
The Very Hungry Caterpillar Book Based Shelf Activities from Moppets Wiki
The Very Hungry Kiddo Pair from OurMontessoriHome.Wordpress.com
On Eric Carle's June 25 birthday in 2020, my then-2-year-old grandson, Caleb, and I used two of the free activity pages from Puffin Schools along with the English and Spanish books (focusing on the Spanish words for caterpillar and butterfly), and Let's Feed the Very Hungry Caterpillar Game. (Note: With preschoolers, I typically play games cooperatively. Here, we used one caterpillar playing piece and worked together to reach the goal and build the butterfly puzzle.) Caleb also had a feast of strawberries!⁠⠀
⁠⠀
We did two activity pages (without pencil and paper … just hands-on activities). I loved that on the Hide and Seek page in the photo, Caleb quickly found the Hungry Caterpillar, found all the other animals, and then brought out the Safari Ltd. insects we've been using for our summer unit along with a Schleich deer and rabbit from our animal basket to complete the scene!
Be sure to check out my Montessori-Inspired Caterpillar-Butterfly Unit (roundup post) for LOTS of ideas that can be used with The Very Hungry Caterpillar.
The Very Quiet Cricket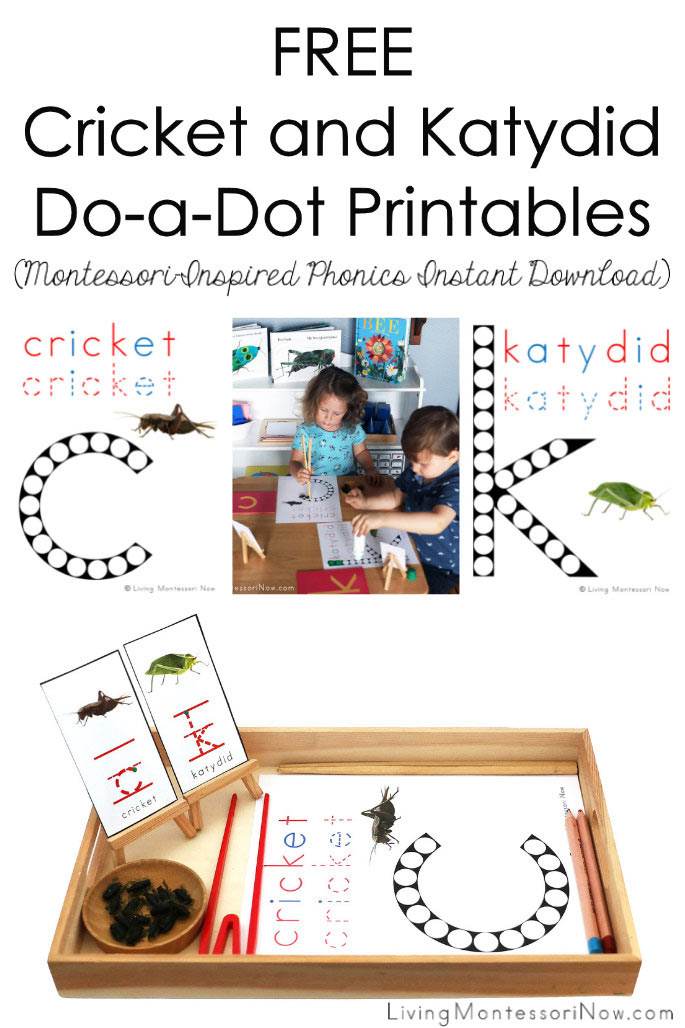 Free Cricket Do-a-Dot Printable (Montessori-Inspired Phonics Instant Download)
The Very Quiet Cricket Free Printables and Activities from Making Learning Fun
The Very Quiet Cricket Sequencing and Vocabulary from The Educators' Spin On It
Explore How Crickets Make Their Chirping Sound from Not Just Cute
The Very Quiet Cricket Hunt from The Iowa Farmer's Wife
The Grouchy Ladybug
Free Ladybug Printables and Montessori-Inspired Ladybug Activities (my post) and Montessori-Inspired Insect Unit (includes some ladybug posts)
The Grouchy Ladybug Using Free Sequencing and Matching Cards (a fun way to reinforce time telling)
The Very Busy Spider
Free Spider Printables and Montessori-Inspired Spider Activities
Free Spider Printables and Montessori-Inspired Spider Math Activities
Making Our Own Very Busy Spiders and Spider Webs from Teach Preschool
Creating an Outdoor Spider Web to Catch Letter Flies from Growing Book By Book
A House for Hermit Crab
Free House for Hermit Crab Pack from 3 Dinosaurs
A House for Hermit Crab Lapbook from Walking by the Way
Seashell Acid Base Experiment from Teach Beside Me
Paper Plate Crab from No Time for Flash Cards
Build a House for Hermit Crab Sensory Small World from Adventures and Play
Brown Bear, Brown Bear, What Do You See?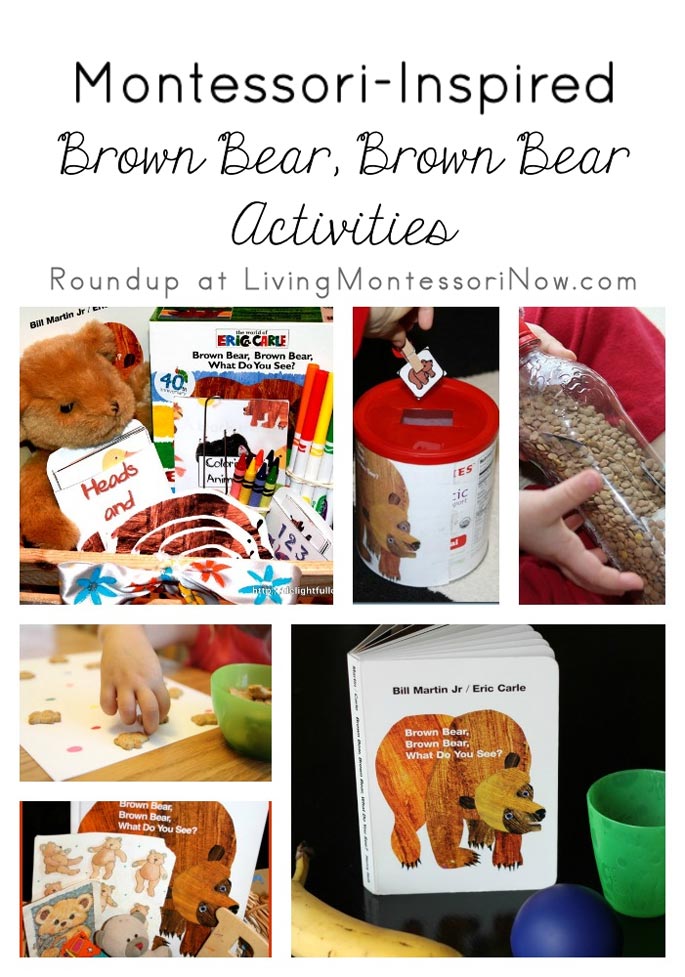 I have a Montessori-Inspired Brown Bear, Brown Bear Activities roundup post.
Today Is Monday
Today Is Monday Cards from Montessori Mama
Free days of the week songs and rhymes in my Free Back-to-School Songs and Rhymes for Circle Time post.
Author Study
Author Study – The World of Eric Carle from Teacher Types
Teaching to Paint Eric Carle Pictures from The Natural Homeschool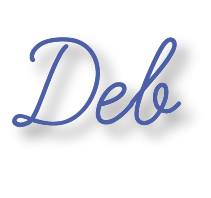 Learn more about my eBook Montessori at Home or School: How to. Teach Grace and Courtesy!
If this is your first time visiting Living Montessori Now, welcome! If you haven't already, please join us on our Living Montessori Now Facebook page where you'll find a Free Printable of the Day and lots of inspiration and ideas for parenting and teaching! And please follow me on Instagram, Pinterest (lots of Montessori-, holiday-, and theme-related boards), and YouTube. While you're here, please check out the Living Montessori Now shop.
And don't forget one of the best ways to follow me by signing up for my weekly newsletter. You'll receive some awesome freebies in the process!