I always loved circle time with preschoolers, and I've been having a wonderful time sharing fun songs with my now-9-month-old grandbaby. So this school year, I want to publish a series of free songs and rhymes for circle time. I had a post previously with Free Educational Songs for Circle Time. That post had songs for any time of year. This series will have circle time songs, rhymes, and fingerplays for specific seasons or events throughout the year. The songs in today's post work well at any time of year, but they're especially helpful at the beginning of the school year.
There are lots of wonderful CDs you can buy that I absolutely love (and used both as a teacher and homeschooler), but I'm just listing free resources here. You can typically find links to buy the CDs for songs on YouTube if you wish.
These are songs that I've found online for preschool teachers and childcare providers. Most of them are also great if you're a homeschooler or parent supplementing your child's learning at home.
Of course, they're also fun for grandparents and anyone who enjoys spending time with a special child. My granddaughter might feel like she lives in a musical sometimes, since both her mom and I sing  to her throughout the day. We make up lots of our own songs, and these types of songs are great for stimulating new ideas, too.
Back-to-School Songs
"This is the Way We Go to School" by Kiboomu
"Wheels on the Bus" by Raffi
"Willoughby Wallaby Woo" (shows a way that classrooms or groups of children can use the song for learning names)
"The More We Get Together" by The Learning Station
Good Morning Songs

"Good Morning Song" by Kiboomu (My 9-month-old granddaughter and I love this silly song! We don't watch the video because of my granddaughter's age, but my granddaughter listens while I sing along.)
"Where Is Thumbkin"
Days of the Week Songs
Days of the Week Song | Teach Days of the Week ESL | The Kiboomers
"Days of the Week" from Super Simple Songs
Singing and Learning the Days of the Week from Music for Special Kids
2 More Days of the Week Songs from Music for Special Kids
"Today is Monday" Lyrics and Song Clip from Songs for Teaching
"The Seven Days of the Week" by Nancy Korman

"The 7 Days of the Week" in Sign Language – Music by Nancy Kopman with sign language featuring Fireese Berg from My Smart Hands
"Days of the Week" Memory Chant from Let's PlayMusic
Months and Seasons Songs
"Months of the Year Song" by A. J. Jenkins
"12 Months Make A Year : Chant to Teach the Months of the Year" from Let's Play Music
"Seasons Song": Sing a Song of Seasons from Let's Play Music
"The Seasons" by Nancy Kopman
"Four Seasons" from Music for Special Kids
Back-to-School Songs, Rhymes, and Fingerplays with Lyrics
10 Preschool Transitions – Songs and Chants to Help Your Day Run Smoothly from Teaching Mama
"The Carpet Song" (Free Printable) by Whitney White on Teachers Pay Teachers
"Hickety Pickety Bumble Bee" Name Song (Free Printable) from Growing Kinders
Free Printable Letter Books of Rhymes and Songs from The Measured Mom
9 Name Games and Songs for Circle Time That Never Fail from Montessori Mischief
15 Fabulous Fingerplays and Facts from Teach Preschool, Pre-K Pages, and PreKinders
Preschool Fingerplay Favorites from Teaching 2 and 3 Year Olds
Back to School Fingerplay from DLTK Kids
"Hello Jello" from Dr. Jean and Friends
All the Posts in the Free Song and Resources Video Series
Free Songs about Skills and Concepts
Free Unit Study Songs
Free Seasonal and Holiday Songs
Free Video Resources Posts
FREE CHARACTER EDUCATION VIDEO SERIES AT MY BITS OF POSITIVITY BLOG
Do you have a favorite back-to-school song or rhyme?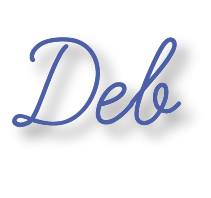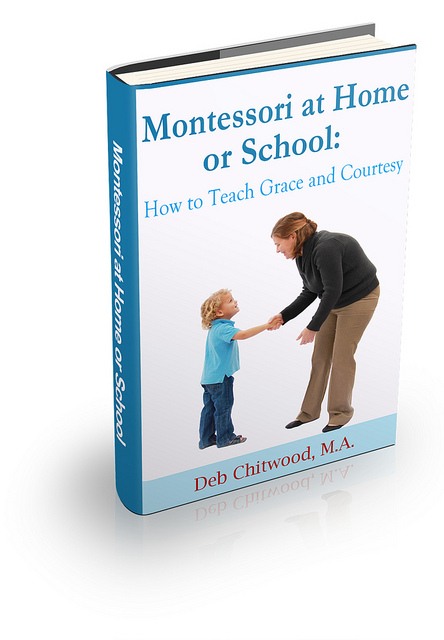 Photo at Top of Post by Luminita Lupu
Learn more about Montessori at Home or School: How to Teach Grace and Courtesy!
If this is your first time visiting Living Montessori Now, welcome! If you haven't already, please join us on our Living Montessori Now Facebook page where you'll find a Free Printable of the Day and lots of inspiration and ideas for parenting and teaching! And please follow me on Pinterest (lots of Montessori-, holiday-, and theme-related boards), Twitter (blog posts by me and others along with the Parent/Teacher Daily and other interesting information), and Google+ (post updates and Montessori Community). You can find me on bloglovin' now, too. I'm also a Parenting Expert on Sulia. Thank you for following me there. And don't forget one of the best ways to follow me by signing up for my weekly newsletter in the right sidebar. You'll get two awesome freebies in the process!
May be linked to Afterschool Express, Thoughtful Spot, Tuesday Tots, The Mommy Club Resources and Solutions, Mom's Library, The Natural Homeschool's Linky Party, The Weekly Kid's Co-op, Homeschool Link-up, Learn & Link, TGIF Linky Party, Preschool Corner, Ultimate Homeschool Pinterest Party, Sharing Saturday, Saturday Show & Tell, Share It Saturday, Show-and-Share Saturday, The Sunday Showcase, Link & Learn.