I've had flower arranging available for my now-2½-year-old granddaughter, Zoey, for over a year now. I needed to increase the difficulty to reflect the practical life skills Zoey has worked on during the past year. Today, I have a video and resources for Montessori flower arranging for preschoolers and older toddlers with lots of practical life experience.
Disclosure: This post contains affiliate links (at no cost to you).
Montessori Flower Arranging with Many Practical Life Skills – Video
This activity includes a number of practical life skills, so it's best for preschoolers and older toddlers who've had a lot of experience with skills such as carrying a tray, pouring, and using scissors for cutting. You can adapt your flower arranging activity according to your child's age and experience.

Flower Identification and Arranging for Toddlers and Preschoolers – Video
For most toddlers, a simple activity like the one shown in the video below works well. You can add more steps as your child gets older.
This video with my daughter, Christina, and Zoey (Christina's niece) when Zoey was 17 months old combines flower identification with flower arranging in a way that a toddler can enjoy and feel success with.
See more resources in the related blog post: Montessori Flower Identification and Arranging for Toddlers and Preschoolers.
Resources for Montessori Flower Arranging Tray

Practical Life Skills Included in Montessori Flower Arranging
These are important skills for toddlers and preschoolers to work on. Montessori practical life activities can be adapted to be as simple or as complex as needed. For preschoolers and older toddlers, you can increase the number of steps and skills involved in an activity like flower arranging. Flower arranging is a perfect activity for the practical life benefits of order, concentration, coordination, and independence.
Putting on and taking off an apron
Carrying a tray (The tray in the video is especially difficult to carry, so there should be a lot of practice with tray carrying before presenting flower arranging with this many steps. You could set up the flower-arranging activity at a table if your toddler or preschooler needs more work carrying a tray.)
Disposing of plant waste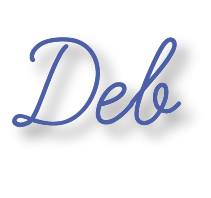 Learn more about my eBook Montessori at Home or School: How to. Teach Grace and Courtesy!
If this is your first time visiting Living Montessori Now, welcome! If you haven't already, please join us on our Living Montessori Now Facebook page where you'll find a Free Printable of the Day and lots of inspiration and ideas for parenting and teaching! And please follow me on Instagram, Pinterest (lots of Montessori-, holiday-, and theme-related boards), and YouTube. While you're here, please check out the Living Montessori Now shop.
And don't forget one of the best ways to follow me by signing up for my weekly newsletter. You'll receive some awesome freebies in the process!