My 2½-year-old granddaughter has always loved magnetic activities. I wanted to find some magnetic letters that were Montessori friendly. The letters, pictures, and activity I came up with required very little preparation and worked perfectly! The letters are also safer than many magnetic letters.
Phonics Fun with Magnetic Letters and Pictures – YouTube Video
I presented the activity to Zoey first. She loved it, and repeated it many times! You can see her enjoyment in this 40-second video. 🙂

Resources Used for Magnetic Letter and Picture Activity
Montessori-Inspired Beginning-Sound Phonics Activities with Magnetic Letters and Pictures
I love the simplicity of this activity! If you make DIY magnetic letters and pictures, it will be more work. But you'll be able to use the materials in a number of ways whether you buy or make them.
Using Purchased Materials
I was specifically looking for Montessori-friendly magnetic letters that had consonants one color and vowels another. I hoped for blue vowels and red consonants like the Montessori movable alphabet. I wasn't able to find those, but I did find these letters with red vowels and blue consonants. While they aren't quite the same, they still differentiate between vowels and consonants. I also like that the letters are safer than many of the magnetic letters. The magnet covers the entire back of each letter rather than having smaller pieces of magnet that could come loose.
These could work well as movable alphabet letters for spelling words, too!
You could make your own magnetic letters by using DIY tactile letters of some sort with magnet backing. I'm not sure that you'd save enough money to make it worthwhile, though.
Again, you could make your own pictures, although these are reasonably priced, and the foam is a bit more 3-dimensional, which makes the pictures more appealing to young children. I know that Zoey loves the feel of them.
I do have the Little Partners Art Easel, which can be used with the Little Partners Learning Tower or hung on a wall. If you can afford the Little Partners materials, they're amazing!

You could also use a purchased magnetic board, such as the Melissa & Doug Magnetic Chalk/Dry Erase Board. I use this for many activities, including magnetic activities as well as writing with chalk.
A cookie sheet will also work well with magnetic letters and pictures. And most refrigerators will work, too!
How to Present Phonetic Activities with Magnetic Letters and Pictures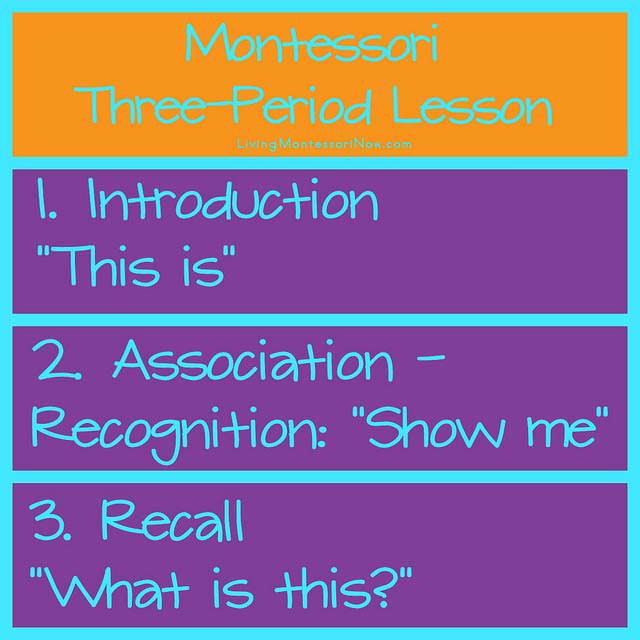 The 3-period lesson will be an important part of introducing letter sounds and vocabulary of all kinds to your toddler or preschooler.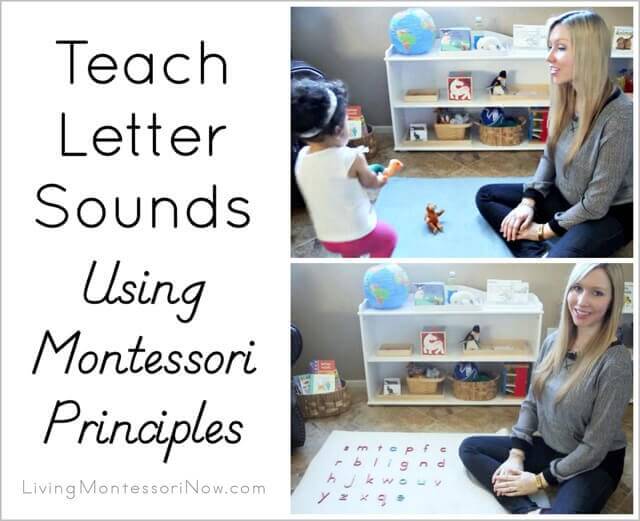 If you're uncomfortable teaching letter sounds, be sure to watch the video in this post about how to teach letter sounds, and read the presentation ideas in my sandpaper letter post.
It's best to use 3-dimensional objects to match letter sounds before using pictures. There isn't a perfect age for this. It works well for toddlers and preschoolers. With toddlers, it's important that they focus on hearing the letter sounds rather than visually identifying the letters that match the sounds. Preschoolers can work on matching the objects to the appropriate letters. For that, you'll often just use a few letters at a time.
The magnetic letters and pictures are perfect for when your child knows a number of letter sounds and feels comfortable matching sounds with objects. Show your child how to lay out the letters and then match the sounds to the letters (as Zoey did in the video). Anywhere from ages 2½-5 would generally be great ages for this activity. Of course, just follow your child's interest and skill level. Don't worry about the exact age. You do want your child to have fun with phonics. 🙂
Montessori Monday Link-Up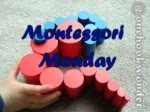 Except for content, this is now a no-rules linky. If you have some Montessori-inspired activity trays/lessons to share, please link up below. They can be for home or classroom. It's fine to link up a post from your archives – and you may link up anytime during the week! Your post may be any Montessori-inspired activity or idea. It doesn't need to be related to my Montessori Monday post.
If you're wondering what's considered "Montessori inspired" and what to link up (or not link up), check out my "What Is Montessori Inspired?" post. Link up your exact post URL so that we can find your activity if we return to the linky at a later date. Don't link to giveaway posts (unless the giveaway is only part of a Montessori-inspired post). Giveaways in general should go on my giveaway linky. Also, don't link directly to products. You can link up a review of a Montessori product or activity post related to a Montessori product.
I publish the Montessori Monday post and linky each Monday morning and keep the linky open throughout the week. I do a lot of sharing on the Living Montessori Now Facebook page from the Montessori Monday link-up. Thanks for participating!
Notes: For community discussions, please join us at the Living Montessori Now Facebook page. And don't forget the Saturday/Sunday weekend sharing days where you may share a kid-related activity of any kind at the Living Montessori Now Facebook page!
It's also Motivational Monday on Mondays! I invite you to share something positive on the Bits of Positivity Facebook page (Bits of Positivity is my other blog) to help us all get a good start on the work/school week. You might share an inspirational or motivational quote, positive graphic, or post about finding balance or simplifying your life. Or you might share a post on organizing, an encouraging post, a post about making a difference in the world, or a positive parenting post. Just go ahead and share on the Bits of Positivity wall any time today! (Please "like" the Bits of Positivity Facebook page if you haven't already.) I'll be pinning a number of ideas to my regular Pinterest boards.
If you have a giveaway on your blog, please add it to my Family-Friendly Giveaway Linky Page! If you enjoy entering giveaways, you'll always find lots of great giveaways there.
Learn more about my eBook Montessori at Home or School: How to. Teach Grace and Courtesy! I'm also one of the coauthors of the book Learn with Play – 150+ Activities for Year-round Fun & Learning!
Also, if you've ever been linked to in one of my roundup posts, please feel free to grab the
"Featured on" badge
.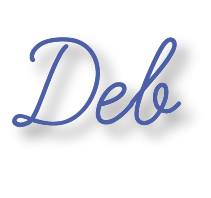 If this is your first time visiting Living Montessori Now, welcome! If you haven't already, please join us on our Living Montessori Now Facebook page where you'll find a Free Printable of the Day and lots of inspiration and ideas for parenting and teaching! And please follow me on Pinterest (lots of Montessori-, holiday-, and theme-related boards), Twitter (blog posts by me and others along with the Parent/Teacher Daily and other interesting information), and Google+ (post updates and Montessori Community). You can find me on bloglovin', Instagram, and YouTube now, too. And don't forget one of the best ways to follow me by signing up for my weekly newsletter in the right sidebar. You'll get two awesome freebies (and a monthly subscriber freebie) in the process!
May be linked to Practical Mondays Link Up, Afterschool Express, Thoughtful Spot, Hip Homeschool Hop, The Mommy Club Resources and Solutions, A Little Bird Told Me Linky Party, Everything Early Childhood, Learn and Play, Link-ups at Squishable Baby, Preschool Corner, Sharing Saturday, Tot School Gathering Place.