I've been asked a number of times for recommendations for Montessori baby rooms and floor beds.
Here's a post I wrote about what we did in our own home:
How to Set Up Your Home for an Infant by Using Montessori Principles
I've done some research online to see what other parents have done to create a Montessori home environment for their babies. Each family needs to decide what is best for their unique situation. Babies might have their own room or a place in the family's living room. The family might use co-sleeping for part or all of the night with the baby using the Montessori room or space mainly during the daytime.
Common attributes of Montessori baby rooms:
a baby-proofed space that is safe for the baby to move and explore
a floor bed
a mobile above the floor bed
a mirror attached to the wall or a horizontal mirror
low pictures on the walls
low shelves
child-sized furniture
natural materials wherever possible
gate at the doorway so the door can be left open
Photo from One Baby's Montessori Room from a Montessori Musing Place. (Blog is no longer available.)
Here are some other lovely examples of Montessori rooms parents have created for their babies:
Baby's room from Sew Liberated, Playroom for a baby and a toddler from Sew Liberated, Ideas for Mobiles from Sew Liberated, and Ideas for Artwork for a Baby's Room from Sew Liberated
Montessori Infant Space from Life in the Pink Tower and Montessori Weaning Table from Life in the Pink Tower
Montessori Floor Bed Articles from The Montessori Child at Home
Annabelle's Nursery from Vibrant Wanderings (blog is no longer availble)
Our Montessori Baby Room from Wildflower Ramblings
Montessori-Inspired Baby Room from Mama's Happy Hive
Montessori Infant Mobiles – Visual Series (and Montessori baby category) from The Kavanaugh Report
Montessori Room at 8 Months from Belle & Beau
How I Accidentally Set Up a Montessori Bedroom from Jojoebi
More helpful posts about Montessori baby rooms:
Montessori Infant Room Newborn (Birth to Three Months) and Montessori Infant Room Newborn (Birth to Three Months) from How We Montessori
To Crib or Not to Crib From MariaMontessori.com
THE FIRST YEAR—Unique Development & The Child's Self-Respect from Michael Olaf
Montessori Baby Ed at 1 Month and Montessori Baby Ed at 2 Months from Magical Movement Company
Oh, Baby! Preparing a Montessori Environment for the Littlest Ones from Montessori for Everyone
Montessori Environment 0-6 months and Montessori Environment 6-12 months from Daily Montessori
What's on Baby Bells Shelves at 10 Months from Natural Beach Living
The Floor Bed: Merging AP and Montessorian Principles from A Secure Base
Baby Play Space for 6-18 Months Olds Inspired by Montessori & Reggio from The Imagination Tree
You'll see some great Montessori baby rooms and resources in the baby ed articles from Magical Movement Company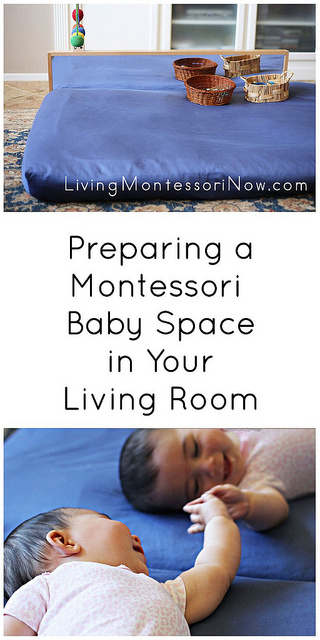 Preparing a Montessori Baby Space in Your Living Room (This post is about the space in my home for my granddaughter, Zoey. My baby space includes a floor bed.)
Update: Here's the Montessori newborn baby space I prepared when Zoey's sister, Sophia, was born four years later: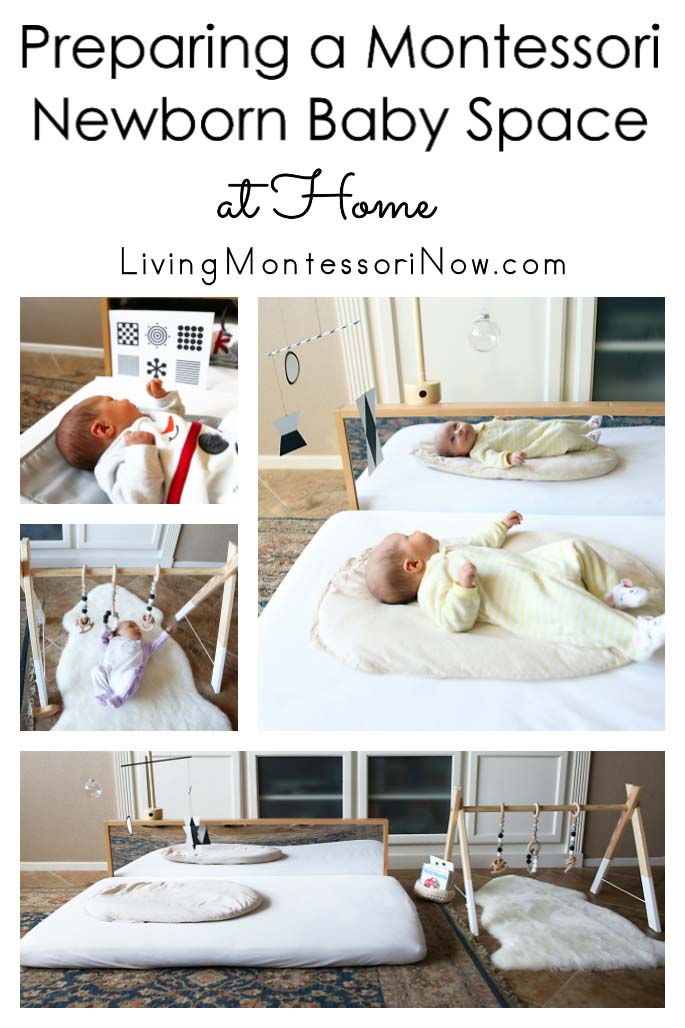 Preparing a Montessori Newborn Baby Space at Home
Update: Here's the Montessori newborn baby space in my daughter and son-in-law's home for my grandson, Caleb (born 3 months after Sophia):
We Love the Montessori Newborn Baby Space in Our Living Room from ChristinaChitwood.com
Update: Here's the Montessori baby space Sophia and Caleb shared at my house:
Preparing a Montessori Baby Space with Shelves at Home
I have many more posts with Montessori baby resources.
See more examples of lovely Montessori baby rooms and Montessori-friendly homes on my Montessori-Friendly Home Pinterest Board.
Amazon Affiliate:


Have fun with your baby! 🙂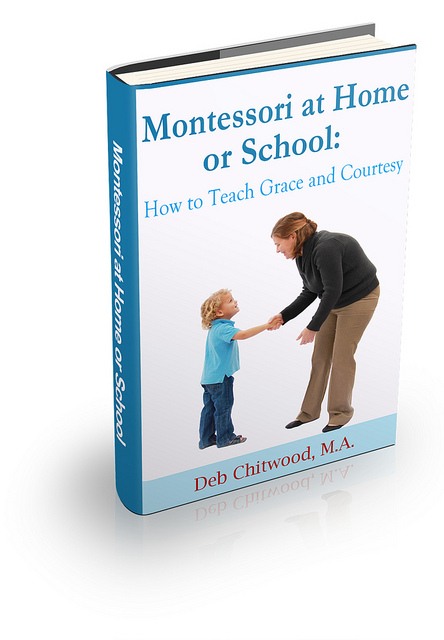 Preparing Montessori Spaces in Your Home
See "How to Create a Montessori-Friendly Home" for ideas for a number of levels. Here are some of my main home environment posts: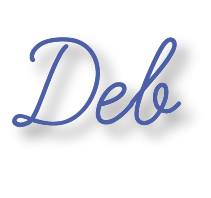 Learn more about my eBook Montessori at Home or School: How to. Teach Grace and Courtesy!
If this is your first time visiting Living Montessori Now, welcome! If you haven't already, please join us on our Living Montessori Now Facebook page where you'll find a Free Printable of the Day and lots of inspiration and ideas for parenting and teaching! And please follow me on Instagram, Pinterest (lots of Montessori-, holiday-, and theme-related boards), and YouTube. While you're here, please check out the Living Montessori Now shop.
And don't forget one of the best ways to follow me by signing up for my weekly newsletter. You'll receive some awesome freebies in the process!