If you're a Montessori parent or caregiver, you might be wondering if Montessori mobiles are essential. Are they worth the money to buy one or the time needed to make one?
I raised two Montessori children and helped care for my now-4-year-old granddaughter, Zoey, without using Montessori mobiles. They did have mobiles and other Montessori-friendly materials in their environment. But they didn't have specific Montessori mobiles. So, obviously, I don't believe the Montessori mobiles are essential.
But I'm using them with my second granddaughter, Sophia, and I'll be using them with my soon-to-be-born grandson, Caleb. After observing Sophia's response, I think the Montessori mobiles are wonderful and well worth the money or time needed to have them if it's at all possible for you.
Preparing a Montessori Newborn Baby Space in Your Living Room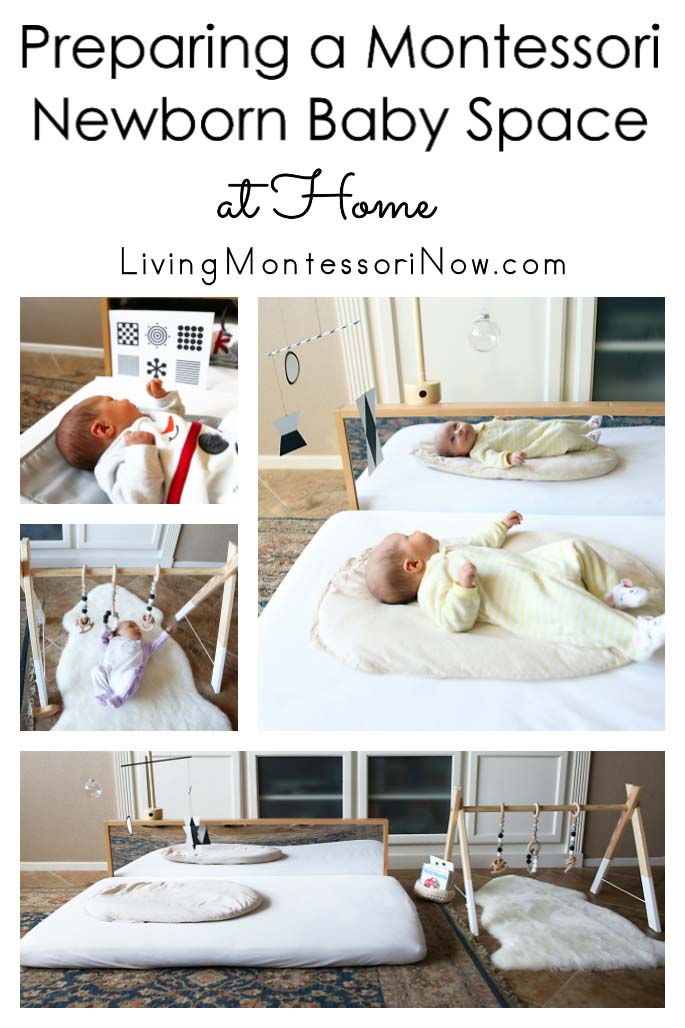 You can read about our current baby space in my post on preparing a Montessori newborn baby space in your living room.
Disclosure: This post contains affiliate links (at no cost to you).
Montessori Mobiles Used in My Montessori Newborn Baby Space
A newborn baby can be defined as one up to approximately 8 weeks. I'm including the Gobbi mobile because it can be used starting at 7 weeks. Also, you might have some variation depending on how much time the baby is around the mobile. I only take care of Sophia 3 afternoons and evenings each week, so she doesn't have daily exposure to the Montessori mobiles. I tend to keep them up a bit longer than normal because of that.
The newborn baby mobiles are meant to be visual mobiles. There will be Montessori mobiles later for the baby to grasp.
There are a number of Montessori mobile sellers on Etsy. You might want to choose your seller depending on the country where you live. I've been very happy with the mobiles I received from Bella's Casa on Etsy. With my set of 4 mobiles, I also received a bonus of black and white printable animal cards that Sophia loved as a newborn. (See my newborn baby space post to see how Zoey uses them with Sophia.)
For more resources and examples of Montessori baby rooms, see "How to Prepare a Montessori Baby Room."
Our Experience with Montessori Mobiles for a Newborn Baby
The Montessori Munari Mobile
I first started using the Munari mobile at around 3 weeks. I used a wooden mobile holder (the one I used is no longer available) but would have preferred a plant hook in the ceiling because of the size of the Munari mobile. Since I attach the mobile to the floor mirror rather than a crib, there isn't a lot of room for a large mobile. I experimented with different heights for the mobile, although Sophia enjoyed it at a variety of heights. I just made sure she could see it clearly.
The Montessori Octahedron Mobile
The octahedron mobile is often used at 5-8 weeks or 6-8 weeks. My son-in-law, Tom, had attached the plant hook to my ceiling for the octahedron mobile, which worked well.
Sophia loved the Montessori octahedron mobile and was often very animated while watching it.
The octahedron mobile gave extra opportunities for sister bonding and playtime, since Zoey loved to gently touch the mobile and make it move for Sophia. Sophia loved that, too!
The Montessori Gobbi Mobile
Because the Montessori Gobbi mobile is fairly short, I tried it with the wooden mobile holder (no longer available) because I wanted to use the music box that turns the mobile. I knew that Zoey would love to share that experience with Sophia. When you wind up the music box, it plays the tune "Mozart's Lullaby" and turns the attached mobile.
As I anticipated, it's been a wonderful experience for Zoey to wind up the music box for Sophia. Sophia is delighted by both the sound and the movement.
This photo is from when Sophia is 10 weeks old, but you can see the absolute delight she has in the Montessori Gobbi mobile.
The Montessori mobiles not only help the baby's visual tracking, but they're also wonderful for developing concentration. Sophia spends a long time focusing on the Gobbi mobile. It's so much fun to observe her ability to concentrate developing already.
The Next Montessori Mobiles
Now it'll be time to switch to the Montessori dancer mobile! (Note: While the dancer mobile is also a visual mobile, I'm not including it in my newborn post. It's typically introduced from 8-12 weeks. You'll see some overlap, since the Gobbi mobile is recommended for 7-10 weeks. Just go with the age that's best for your baby or the baby you're caring for.)
At 12 weeks, it will be time to introduce the mobiles/hanging toys for grasping! I have the bell on a ring and wooden ring on elastic ready to go!
More Resources for Montessori Mobiles
A helpful book about Montessori babies is Montessori from the Start.
Here are some blogs and posts from around the blogosphere with helpful information about Montessori mobiles.
Preparing Montessori Spaces in Your Home
See "How to Create a Montessori-Friendly Home" for ideas for a number of levels. Here are some of my main home environment posts: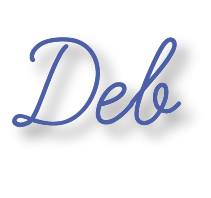 Learn more about my eBook Montessori at Home or School: How to. Teach Grace and Courtesy!
If this is your first time visiting Living Montessori Now, welcome! If you haven't already, please join us on our Living Montessori Now Facebook page where you'll find a Free Printable of the Day and lots of inspiration and ideas for parenting and teaching! And please follow me on Instagram, Pinterest (lots of Montessori-, holiday-, and theme-related boards), and YouTube. While you're here, please check out the Living Montessori Now shop.
And don't forget one of the best ways to follow me by signing up for my weekly newsletter. You'll receive some awesome freebies in the process!