Snow-themed activities are perfect both before and after Christmas in the Northern Hemisphere! Today, I have a new unit with snowperson activities that will work whenever it's winter where you live. Even if you don't have snow, it's still a fun theme! You'll find lots of free and fun snowperson printables and activities here today.
Of course, you'll find a new printable pack (a Montessori-inspired snowperson pack) for our newsletter subscribers' resource library!
Disclosure: This post contains affiliate links (at no cost to you).
Montessori Shelves with Snowperson-Themed Activities
You'll find Montessori-inspired snowperson numbers, letters, and and more (part of my subscriber freebie pack, so just sign up for my email to get the link and password … or check the bottom of your latest newsletter if you're already a subscriber).
Note: The Montessori-inspired snowperson pack isn't designed as a complete snowperson unit but as supplemental materials. I design the packs using realistic images that I've often looked for when preparing a unit study (such as font cards and phonogram cards featuring the letter and phonogram related to the theme and math cards with realistic images that fit the theme and can be adapted for math activities at a variety of levels.)
You could mix your snowperson-themed activities among your shelves according to curriculum area. Or you could have a special snowperson-themed area something like the one pictured. My shelves at the beginning of our unit have a mixture of skill levels. Many of the activities can be adapted for a variety of levels. Many of these are designed for early elementary as well as preschoolers. If you're a homeschooler, just choose the activities that work for your child's interests and ability levels. If you don't have room for all the activities you'd like to do, simply rotate them.
Even though I have books on shelves, I keep many books for our current theme in a book basket by the themed shelf. I often have seasonal books in our forward facing book display. Because of all our Christmas books in book baskets right now, I've placed our snow and snowperson-themed books in our forward facing book display. For toddlers and preschoolers, at least ¾ of the books I use are Montessori friendly (focusing on reality without smiling or talking animals or smiling or talking vehicles). Of course, a snowperson theme will have fewer Montessori-style books because of all the books with magical snowmen.
Snow and Snowperson-Themed Books We're Using:
Top Shelf of Main Themed Shelf:
Top Shelf of Forward -Facing Display:
2nd Shelf:
3rd Shelf:
4th Shelf:
Bottom Shelf
You'll find many more winter book recommendations in my winter book post.
The copy of Gramps and the Snowman (1919) by Norman Rockwell is from WikiArt. Our artist of the month is Norman Rockwell!
Free Printable: Norman Rockwell – Freedom From Fear – Art Biography by Magic Spells for Teachers at Teachers Pay Teachers
Free Printable: Seeing the Details Using Norman Rockwell's Art from Literacy Rigor by Carolann Reznick at Teachers Pay Teachers
It's fascinating to match the Norman Rockwell paintings with their titles. For preschoolers, I have the titles numbered. Children can just match the numbers. Then individually or as a small group activity, I can read the names of the paintings and talk about the paintings.
Note: For our monthly featured art print, I have a Li'l DAVINCI art frame that opens in the front for easily changing a free art masterpiece printable or vintage illustration to fit with the month's theme. The frame can be switched from horizontal to vertical without changing the hanger, which is perfect! The only month I don't use it is in December, when it's behind our Christmas tree!
Favorite Shelves, Trays, Baskets, and More for Montessori Homeschoolers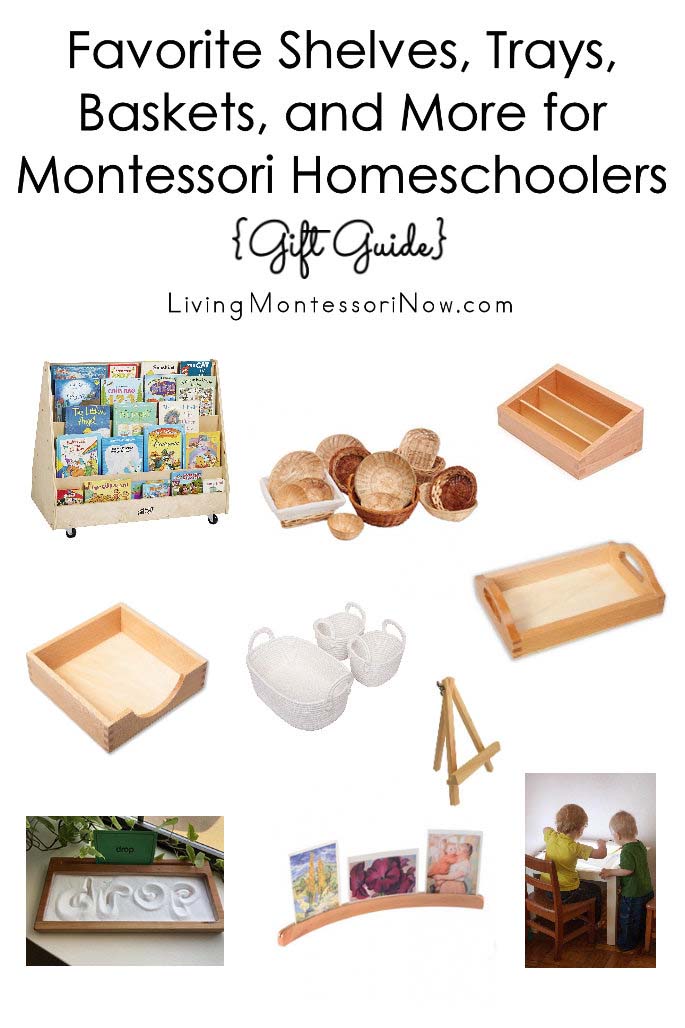 I often get asked about the trays, baskets, etc., that I use, so I published a post with many of the items. You can find lots of helpful resources here. They're not all essential, so don't feel you need to have everything. Just choose what's best for your budget and your unique family's needs. You'll find more ideas in the Living Montessori Now Amazon shop
Snowperson Shape Puzzles
Free Printable: Snowman Shape Puzzles from Preschool Play and Learn
These are a fun extension for work with geometric shapes. I just left out the "oval" snowperson, since we call the shape "ellipse" in Montessori.
Snowmen at Night Book with Sequencing Activity
Free Printable: What Do Snowmen Do at Night? Mini Book Companion by Schoolhouse Talk at Teachers Pay Teachers
The Snowmen at Night series is just fun! For children who can understand the silliness of them, the books inspire lots of creative ideas. There are a number of activities in the free printable. This one is a simple sequencing activity where the child retells the story and puts the actions in order.
Salt and Glitter Snowman Writing Tray
Free Printable: Snowman letter s for salt and glitter snowman writing tray (part of my subscriber freebie pack, so just sign up for my email to get the link and password … or check the bottom of your latest newsletter if you're already a subscriber)
You'll see a variety of simple letter writing trays in my previous unit study posts. I often used the wooden tray from the Melissa & Doug Lace and Trace Shapes. You can use whatever tray or container work best for you, though. I added some white glitter to the salt for a snowy look for winter.
I typically now use this lovely spelling/alphabet tray from FamilyTreeWW on Etsy. I love that it has a slot that fits sandpaper letters as well as any type of cardstock! I'm showing an example of how you can use the salt writing tray to focus on both manuscript and cursive writing. The little flocked snowman was from our previous Simple Snowman Sensory Bin.
If you would like help with introducing phonetic sounds, introducing objects with sounds, or beginning phonics in general, check out my DIY Beginning Montessori Phonics with Preschoolers.
Snowperson Sight Words with Baby Snowperson Sight Word Spelling
Free Printable: Snowman Sight Word Printable by Jamie Hardman Alottathemes at Teachers Pay Teachers
Free Printable: Baby snowperson alphabet in print and cursive (part of my subscriber freebie pack, so just sign up for my email to get the link and password … or check the bottom of your latest newsletter if you're already a subscriber)
I love the baby snowperson alphabet cards! There are so many ways you can use these, depending on your child's age and level. I have many, many different ideas in my previous themed posts.
This activity is a fun way to focus on learning to recognize and spell sight words. I also added cursive alphabet work.
Working with the 2 Sounds of "ow"
Free Printable: Snowman "ow" phonogram card (part of my subscriber freebie pack, so just sign up for my email to get the link and password … or check the bottom of your latest newsletter if you're already a subscriber)
Free Printable: Alternative Pronunciation of "ow" Word Building (made into a booklet) from MontessoriSoul
Free Printable: ow Grapheme Word Sort from MontessoriSoul
This activity simply gives practice in working with "ow" that says /ow/ and "ow" that says /oa/. My 8-year-old granddaughter, Zoey, didn't have any difficulty with the activity, but it's still a helpful way to see the differences in use of "ow" in words.
This Reading Mama also has a free snow plow "ow" word sort!
Snowperson Addition (or Counting) Activity
Free Printables: Snowperson number cards 1-12 and addition equation symbols (part of my subscriber freebie pack, so just sign up for my email to get the link and password … or check the bottom of your latest newsletter if you're already a subscriber)
There are many ways to use the snowperson math cards. This is a fun way to focus on either counting or addition. Zoey acted as teacher with her 4-year-old sister, Sophia, in showing Sophia how to roll the dice and add the two numbers together, hanging the snowmen ornaments as they're added. I simply used some miniature snowmen ornaments and a Montessori clothesline activity. (Note: This clothesline activity isn't the exact one I have, and you'll find others on Etsy as well. Of course, you can just string a line between two objects to make a clothesline! The wooden clothesline part isn't essential, but my grandkids have loved it and have often used it to hang up little felt clothes with clothespins.)
In the photo, Zoey had already helped Sophia complete a couple of addition equations. We didn't roll the dice for this part, but I asked what would happen if they rolled two 6's. Sophia was able to use all the snowmen to make the equation for 6+6=12. In the photo, she's counting the snowmen.
Snowperson Telling Time Work
Free Printable: Snowman Telling Time Clock Activities from Kindergarten Worksheets and Games (Note: I ended up making the minute hand longer by simply making the arrow and line longer on each small clock face. I just had to use a plain black ballpoint pen, and the printables still looked nice afterward.)
This was very easy to prepare, and my 3¾-year-old grandson, Caleb, loved the activity. He was fascinated with the large snowperson clock face and enjoyed changing the time before matching each small analog snowman clock face to the digital clock printable.
I hope you find these printables and activities helpful!
Montessori-Inspired Snowperson Pack for DIY Cards and Counters, Number or Letter Matching, Number or Letter Basket, Bead Bar Work, Hands-on Math Operations, Number or Letter Salt/Sand Writing Tray, Letter Tracing, DIY Movable Alphabet, and Creative Writing (subscriber freebie, so just sign up for my newsletter to get the link and password – or check your inbox if you're already a subscriber).
More Snowperson Resources (and Posts with at Least One Snowperson Activity)
More Winter Resources
Don't miss our themed monthly packs! You'll get the link and password for the Living Montessori Now subscriber library with the current pack and all the past monthly packs if you subscribe to the Living Montessori Now weekly newsletter!
If you'd like ideas for calendar-based themes throughout December and January, see my December Themed Activities for Kids and January-Themed Activities for Kids.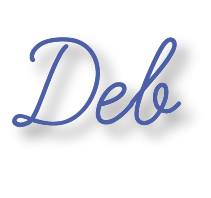 Learn more about my eBook Montessori at Home or School: How to. Teach Grace and Courtesy!
If this is your first time visiting Living Montessori Now, welcome! If you haven't already, please join us on our Living Montessori Now Facebook page where you'll find a Free Printable of the Day and lots of inspiration and ideas for parenting and teaching! And please follow me on Pinterest (lots of Montessori-, holiday-, and theme-related boards), Instagram, and YouTube. You can find me on bloglovin' and Twitter, too.
And don't forget one of the best ways to follow me by signing up for my weekly newsletter. You'll receive some awesome freebies in the process!