A winter unit can be amazing …. there's such a wide variety of winter topics available! I realized that I've shared free winter songs and videos in a wide variety of winter-themed song posts. Here, I want to add some general winter educational videos, such as science videos about winter along with a list of all my winter-themed song posts in one place.
If you have a winter theme, be sure to check out this post to see that you haven't missed any of the fun songs and educational videos I've shared. If you live in the Southern Hemisphere, check out my post with free summer songs and educational videos.
Free Educational Videos about Winter
If you'd like more information to share with children about winter in general, here are some helpful YouTube videos for a variety of ages:
LEARN ABOUT WINTER | Classroom Learning Adventures

SNOWFLAKES – Dr Binocs | Peekaboo Kidz

What Makes it Snow? Winter Precipitation for Kids – FreeSchool

Where Do Snowflakes Come From? – SciShow Kids

Do You Want to Build a Snowman? | Engineering for Kids – SciShow Kids

Where Do Icicles Come From? – SciShow Kids

Trees That Never Lose Their Leaves! |SciShow Kids

Fun Facts about Winter Solstice for Kids! – Educational Videos for Students

The Biggest Snowstorms! – SciShow Kids

Winter Sports! Learning Names of Different Winter Sports Recreation Activities for Kids – Kids Learning Videos

All About Winter Sports | Skiing, Ice Skating, Sledding & More | Wiki for Kids at Cool School

Why Do We Get Sick? – SciShow Kids

Hibernation | The Dr. Binocs Show |Peekaboo Kidz

Getting Ready for Hibernation! – SciShow Kids

Animals with Winter Coats! – SciShow Kids

Winter at the North Pole! – SciShow Kids

Fun With Blubber! – SciShow Kids

Winter Adaptations – naturalistoutreach

Snow Images by Simon Beck

Artist uses his feet to create massive murals in the snow – ABC News

One Man's Walk in the Snow Creates a Giant Masterpiece | Short Film Showcase – National Geographic

Free Posts with Winter Songs and Educational Videos (Variety of Winter Themes)
More Winter Resources
Amazon Affiliate:


Don't miss our themed monthly packs! You'll get the link and password for the Living Montessori Now subscriber library with the current pack and all the past monthly packs if you subscribe to the Living Montessori Now weekly newsletter!
All the Posts in My Free Song and Educational Video Series
Free Songs about Skills and Concepts – in alphabetical order by words in bold
Free Unit Study Songs and Educational Videos – in alphabetical order by words in bold
Free Seasonal and Holiday Songs – in order by time of year, starting with back to school in August or early September
Free Video Resources Posts – in alphabetical order by words in bold
All the Posts in the Free Character Education and Mindfulness Video Series Here at My Bits of Positivity Blog
Note: These are in alphabetical order by words in bold.
I hope you find these helpful!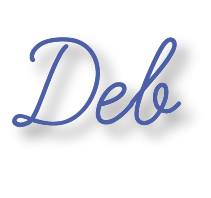 Learn more about my eBook Montessori at Home or School: How to. Teach Grace and Courtesy!
If this is your first time visiting Living Montessori Now, welcome! If you haven't already, please join us on our Living Montessori Now Facebook page where you'll find a Free Printable of the Day and lots of inspiration and ideas for parenting and teaching! And please follow me on Instagram, Pinterest (lots of Montessori-, holiday-, and theme-related boards), and YouTube. While you're here, please check out the Living Montessori Now shop.
And don't forget one of the best ways to follow me by signing up for my weekly newsletter. You'll receive some awesome freebies in the process!