We started the new year with a months and seasons unit, using free printables and hands-on activities to give an introduction to the concept of months and seasons. Four of our units this year will cover specific seasons. The first seasonal unit starts now with lots of free winter printables and Montessori-inspired winter activities!
In addition to hands-on winter activities using free printables, we have a new Montessori-inspired winter pack for our newsletter subscribers' resource library!
Disclosure: This post contains affiliate links (at no cost to you).
Montessori Shelves with Winter Themed Activities
You'll find Montessori-inspired winter numbers, letters, and and more (part of my subscriber freebie pack, so just sign up for my email to get the link and password … or check the bottom of your latest newsletter if you're already a subscriber)
You could mix your winter themed activities among your shelves according to curriculum area. Or you could have a special winter themed area something like the one pictured. My shelves at the beginning of our unit have a mixture of skill levels mainly from preschooler through early elementary. Many of the activities can be adapted for a variety of levels. If you're a homeschooler, just choose the activities that work for your child's interests and ability levels. If you don't have room for all the activities you'd like to do, simply rotate them.
Over and Under the Snow Book with Winter Nature I Spy Booklet and Binoculars
Free Printable: Nature I Spy Cards: Winter Edition from Spell Outloud
This printable booklet is fun for a winter scavenger hunt. Because we live in San Diego, California, I'm using it as both a scavenger hunt and a fun way to focus on the differences in winter climates. We'll use our child-size binoculars (ones we loved from our backyard bird unit)
I'm starting by featuring the scavenger hunt with the Montessori-friendly book Over and Under the Snow. The book is a realistic story with a bit of the science of hibernation. It's a great way to start a discussion about why certain animals aren't seen in winter in various parts of the world. I also have the lovely Montessori-friendly book We Travel So Far, which includes migration for a variety of reasons (including winter).
After introducing the books and activity (and enjoying a nature walk), the winter nature I Spy booklet and binoculars will probably be used on our windowsill as a special invitation to explore nature using the binoculars.
The Story of Snow with Magnify Me Snowflake Sight Word Find
Free Printable: Magnify Me Snowflake Sight Words by A Little Kinder at Teachers Pay Teachers
Another of the wonderful Montessori-friendly books I'm using is The Story of Snow: The Science of Winter's Wonder. It has an understandable explanation of snow crystals along with stunning photographs of actual snow crystals.
I paired the book with a fun sight-word magnifying activity for children who can read. The words on the printable are so small that a magnifying glass is needed to read them! There's a second page where the child can record the words.
Snowflake Bentley Book with Magnifying Lens and Photographs of Snowflakes by Wilson Bentley
Free Printable: Actual photographs of snowflakes by Wilson Bentley from Wikimedia Commons
Wilson "Snowflake" Bentley was the first known photographer of snowflakes, and the book Snowflake Bentley won the 1999 Caldecott Medal. Wilson Bentley's inspiring story is perfect for pairing with his photographs of snowflakes. I added a magnifying glass to the basket to add to the fun of observing the intricacy of snowflakes.
Salt and Glitter Snow Writing Tray with W Sandpaper Letter and Cursive Letter Card
Free Printables: Winter letter w for salt and glitter snow writing tray (part of my subscriber freebie pack, so just sign up for my email to get the link and password … or check the bottom of your latest newsletter if you're already a subscriber)
You'll see a variety of simple letter writing trays in my previous unit study posts. I often used the wooden tray from the Melissa & Doug Lace and Trace Shapes. You can use whatever tray or container work best for you, though. I added some white glitter to the salt for a snowy look for winter.
I recently purchased this lovely spelling/alphabet tray from FamilyTreeWW on Etsy. I love that it has a slot that fits sandpaper letters as well as any type of cardstock! Zoey is focusing on spelling a lot and needs more room for writing longer words. We're also working on cursive. So I'm showing an example of how you can use the salt writing tray to focus on both manuscript and cursive writing.
If you would like help with introducing phonetic sounds, introducing objects with sounds, or beginning phonics in general, check out my DIY Beginning Montessori Phonics with Preschoolers.
Cursive Movable Alphabet with Snowflake Alphabet Cards in Manuscript and Cursive and Winter 3-Part Cards for Spelling
Free Printable: Snowflake alphabet cards in manuscript and cursive (part of my subscriber freebie pack, so just sign up for my email to get the link and password … or check the bottom of your latest newsletter if you're already a subscriber) You can see how we've used manuscript and cursive themed alphabet cards in our apple unit.
Free Printable: Winter 3-part cards from Nurturing Naters. The cards can be used as traditional 3-part cards. We're using the pictures to work on spelling with the movable alphabet and the control cards as checks.
We've been using a traditional small wooden manuscript movable alphabet, although we're now working with the cursive wooden movable alphabet. There are a number of price ranges available. You can find more movable alphabet resources in my "Inexpensive and DIY Movable Alphabets" post.
Winter er Phonogram Card and Booklet
Free Printables: "er" winter phonogram card (part of my subscriber freebie pack, so just sign up for my email to get the link and password … or check the bottom of your latest newsletter if you're already a subscriber)
Free Printable: Er Sounds Picture and Letter Cards from MontessoriSoul
These activities are very simple to prepare. I just print out the materials and make them into little booklets. I have a post and video on how to introduce words starting with phonograms, even with very young children (although I don't introduce phonograms to very young children except in a word like "shark" that can't be explained as starting with /s/).
Number Matching and Put-the-Buttons-on-the-Snowman Activity
Free Printable: Snowman Number Cards 1-19 (part of my subscriber freebie pack, so just sign up for my email to get the link and password … or check the bottom of your latest newsletter if you're already a subscriber)
Free Printables: 1-5 Spinner (part of my subscriber freebie pack, so just sign up for my email to get the link and password … or check the bottom of your latest newsletter if you're already a subscriber)
Free Printable: Winter Playdough Numbers and Counters Cards (I printed out 6 cards per page to make them the size for the buttons).
I love the micro (6mm) buttons we used for the Dalmation cards and counters in our fire safety unit. They're obviously not designed for toddlers, so we only have them available when an adult is right there to guide the activity.
We didn't use the number spinner for our activity, but it can be a fun way for children to let the spinner find the number they'll complete. It's a good way to feature one or two numbers.
My 22-month-old grandson, Caleb, loves matching and counting activities, so we did a longer activity than I would normally do with a toddler.
Caleb's mom (my daughter, Christina), was there to guide Caleb. First, Caleb matched the cards from our winter playdough cards and counters to the sandpaper numerals 1-5. He also matched the snowman number cards.
Then Caleb added the tiny buttons to the dots on the cards and counters cards … a simple way to focus on one-to-one correspondence and preparation for future work with cards and counters.
Then Caleb moved the buttons to place buttons on the snowmen. He did lots of matching, counting, and fine-motor work with this activity. It was designed for Caleb's interests and skill level. Feel free to design the activity to fit your child!
Older children can even use the cards and buttons for cards and counters 1-10. The buttons are so small that you can fit 10 on the #10 snowman if he has double-breasted buttons.
The snowman cards and buttons can be used for addition, subtraction, multiplication, and division (or greater than, less than), too!
Build-a-Snowman Place Value Activity
Free Printable: Build-a-Snowman Place Value Activity from Math Geek Mama
I used this activity with some of our golden bead material. You can find more golden bead resources here and on Amazon. I even have a number of resources for making your own golden bead math materials.
The printable uses cubes rather than beads, but it's easy to translate the image into beads. You can place the image of the cubes either in the middle or the bottom of the snowman. There are 12 different snowmen available in the printable … a fun way to extend work with the golden beads.
Free Montessori-Inspired Winter Pack
Montessori-Inspired Winter Pack for DIY Cards and Counters, Number or Letter Matching, Number or Letter Basket, Bead Bar Work, Hands-on Math Operations, Number or Letter Salt/Sand Writing Tray, Letter Tracing, DIY Movable Alphabet, and Creative Writing (subscriber freebie, so just sign up for my email to get the link and password – or check your inbox if you're already a subscriber).
Free Winter Printables
I'm no longer publishing a list of free printables from other blogs for each theme. Many of the free printables get changed to paid printables or to subscriber freebies with new links. So it just became too difficult to keep all those links updated while adding new ones each month. Instead, I'll be sharing many free winter printables (along with free holiday printables and a few other types of free printables throughout our unit) as my Free Printable of the Day at our Living Montessori Now Facebook page. For the Free Printable of the Day, I try to share only instant downloads and other free printables that don't require signing up for a mailing list. I also share each of the Free Printables of the Day to my Free Printable of the Day Pinterest Board.
I've used bold type to identify previous posts below that include one or many free printables. And, of course, be sure to check the activities above for links to the free printables I used. Those are typically instant downloads, although I'll sometimes use a subscriber freebie from someone's site. And I feature our subscriber pack for the month!
More Winter Resources, Including Many Free Printables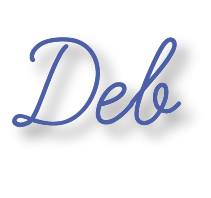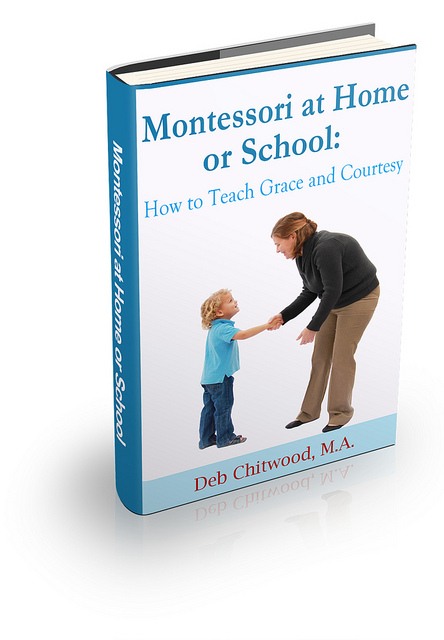 Learn more about my eBook Montessori at Home or School: How to. Teach Grace and Courtesy!
The Montessori at Home! eBook and Montessori at Home! eBook and Materials Bundle are AMAZING resources! You can learn more about them here. Buy them in the Living Montessori Now shop.
If this is your first time visiting Living Montessori Now, welcome! If you haven't already, please join us on our Living Montessori Now Facebook page where you'll find a Free Printable of the Day and lots of inspiration and ideas for parenting and teaching! And please follow me on Pinterest (lots of Montessori-, holiday-, and theme-related boards), Instagram, and YouTube. You can find me on bloglovin' and Twitter, too.
And don't forget one of the best ways to follow me by signing up for my weekly newsletter. You'll receive some awesome freebies in the process!