This book is recommended for children ages 4-8, but I wish every preschooler had a copy of it. It's a truly fabulous multicultural children's book that can grow with your child.
My post on Montessori-inspired respect for diversity tells why it's so important to talk with children about race as early as age 3. And a perfect way to start talking is through positive multicultural books.
Disclosure: This post contains some affiliate links (at no cost to you).
What is the book that I'm recommending for preschoolers through age 8? It's The Colors of Us by Karen Katz. The Colors of Us celebrates diversity with its beautiful palette of shades of brown.
The Colors of Us is a Montessori-friendly book about a 7-year-old girl named Lena. Lena's mother takes her on a neighborhood walk to focus on all the shades of brown before Lena paints a self portrait.
I love that the book uses many delicious food images to describe colors, such as Lena's friend Sonia, who is light yellow brown like creamy peanut butter or her friend Isabella, who is "chocolate brown, like the cupcakes we had for her birthday." After the walk, Lena paints all the people she saw in a multitude of beautiful shades of brown: "The colors of us!"
I didn't' get the book until my 5-year-old granddaughter, Zoey, was 4 years old, although she would have loved it at age 3 as well. It's been one of Zoey's favorite books since we first read the story together.
Zoey likes to share her favorite books. Here, she's showing The Colors of Us to her cousin, Caleb, when he was 15 months old and her sister, Sophia, when she was 18 months old. Even though the book isn't designed for toddlers, I'm always happy to see positive ideas being shared!
I have skin-tone colored pencils for my grandchildren to use for drawing and coloring. (If you're wondering, this is the pencil holder shown in the photo.) I also have multicultural markers and crayons available. Mixing paint to make the needed shade of brown is another great way to focus on skin tones.
This book is also a wonderful extension for work with grading shades of color in Montessori color box 3 (which you can purchase or make your own)!
Other Favorite Multicultural Books for Talking about Race with Young Children
But I don't wait to introduce positive attitudes toward other races with The Colors of Us. I start with the lovely Global Babies board book (great for even young babies). On Amazon, it's listed as being for ages 2-3, although I really recommend having it as one of your baby's first books.
It's a Montessori-friendly board book with beautiful photographs of babies around the world by Global Fund for Children. There are now many Global Fund for Children Books. The ones I've seen are all amazing!
A book I especially like, starting at age 2, is Whoever You Are. Whoever You Are is a simple introduction to the idea that people are different around the world, but we're the same in the most important ways. It's recommended for ages 4-7, although I think it's best for ages 2-5. It's a Montessori-friendly book except for the unrealistic-sized (and located in space) images of people shown with the globe.
All the Colors We Are/Todos los colores de nuestra piel: The Story of How We Get Our Skin Color/La historia de por qué tenemos diferentes colores de piel celebrates the variety of skin colors. This Montessori-friendly book is rich in information and is written in both English and Spanish. It's wonderful for multicultural studies and helps children understand why we have the color of skin that we do. It's recommended for ages 3-6.
All Are Welcome is a fabulous book of inclusion … ideal for peaceful classrooms. This Montessori-friendly book is recommended for ages 4-8. I'd love to see classrooms around the world sharing this book with their students. You may want to have it for your home, too.
Update: You'll find lots and lots of multicultural children's books in this post: Favorite Black History Books for Kids
More Multicultural Resources
I hope you found some helpful resources for positive talks about race! 🙂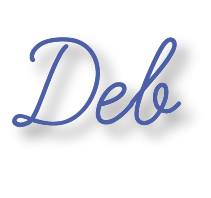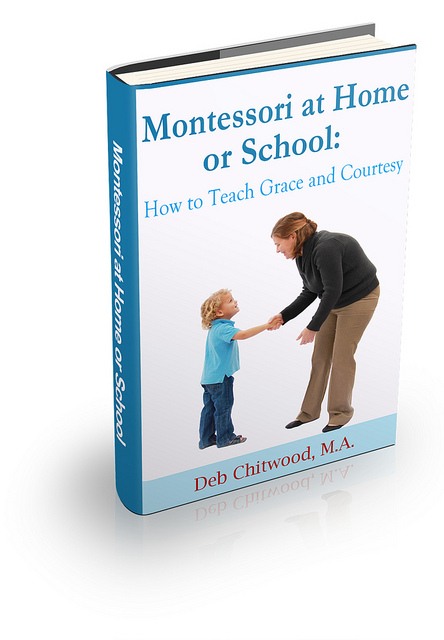 Learn more about my eBook Montessori at Home or School: How to. Teach Grace and Courtesy!
The Montessori at Home! eBook and Montessori at Home! eBook and Materials Bundle are AMAZING resources! You can learn more about them here. Buy them in the Living Montessori Now shop.
If this is your first time visiting Living Montessori Now, welcome! If you haven't already, please join us on our Living Montessori Now Facebook page where you'll find a Free Printable of the Day and lots of inspiration and ideas for parenting and teaching! And please follow me on Pinterest (lots of Montessori-, holiday-, and theme-related boards), Instagram, and YouTube. You can find me on bloglovin' and Twitter, too.
And don't forget one of the best ways to follow me by signing up for my weekly newsletter. You'll receive some awesome freebies in the process!