Arctic and Antarctic activities are wonderful for winter (or summer in the Southern Hemisphere). Two years ago, we had fun with an Arctic animals unit, including lots of free printables. It's often nice to return to a previous unit for a review and to reach a deeper level of understanding. We're doing both with an Inuit unit and free Inuit printables, including a new Montessori-inspired Inuit subscriber freebie pack!
The links are for free Inuit printables for preschoolers through 1st graders (sometimes older). I don't share coloring pages unless a page has a specific educational purpose related to the Inuit people. Inuit means "the people" and refers to the indigenous people of far northern Alaska, Canada, Greenland, and Siberia. In our unit, we'll be especially focusing on the Inuit of the Canadian territory of Nunavut.
Free Printables + Materials Used in the Pictured Inuit Activities for Preschoolers-First Graders
Disclosure: This post contains affiliate links (at no cost to you).
Montessori Shelves with Inuit Themed Activities
You'll find Montessori-inspired Inuit themed numbers, letters, and and more (part of my subscriber freebie pack, so just sign up for my email to get the link and password … or check the bottom of your latest newsletter if you're already a subscriber)
I always have related books available throughout a unit. I have a number of Inuit books this unit, including Living in the Arctic (Rookie Read-About Geography) and The Inuit (True Books: American History). The open book is Maps, the favorite map book of my 5-year-old granddaughter, Zoey.
Zoey also loves our globe. It's a combined world globe and a constellation light globe and nightlight. We use this globe when we want to do a more detailed study of a country or region.
On another shelf (shown in the photo below with Zoey), you'll see The Top and Bottom of the World (Rookie Read-About Science), The Polar Bear Son: An Inuit Tale, and Over in the Arctic Where the Cold Winds Blow (a fun sing-a-long book). We're enjoying all the books for our Inuit unit.
On the top shelf here, I also have a basket of free printable Arctic vocabulary word cards, including Inuit words by LaMonica Smith at Teachers Pay Teachers. We'll use them for reading and scavenger hunt activities using some of our Safari Ltd. and Schleich Arctic figures.
You could mix your Inuit-themed activities among your shelves according to curriculum area. Or you could have a special Inuit-themed area something like the one pictured. My shelves have a mixture of skill levels. Many of the activities can be adapted for a variety of levels. If you're a homeschooler, just choose the activities that work for your child's interests and ability levels. If you don't have room for all the activities you'd like to do, simply rotate them.
Salt Writing Tray with I for Igloo and oo Phonogram in Igloo

Free Printables: I for Igloo in manuscript, D'Nealian, or Cursive and "oo" igloo font cards for igloo salt writing tray (part of my subscriber freebie pack, so just sign up for my email to get the link and password … or check the bottom of your latest newsletter if you're already a subscriber)
For the tray, I used the wooden tray from the Melissa & Doug Lace and Trace Shapes. You can use whatever tray or container work best for you, though. Since salt looks somewhat like snow, I just used plain salt for this month's writing tray.
I have a variety of writing trays and ways to introduce phonetic sounds in my unit studies. Check out my other unit studies for lots of ideas for presenting phonics activities using my subscriber freebies.
If you would like help with introducing phonetic sounds, introducing objects with sounds, or beginning phonics in general, check out my DIY Beginning Montessori Phonics with Preschoolers.
I have a post and video on how to introduce words with phonograms, even with very young children.
Safari Ltd Arctic Figures with Montessori 3-Part Cards

Free Printable: Arctic 3-Part Cards (to match Safari Ltd. Arctic TOOB) by MontessoriSoul
This is an easy activity to prepare if you have the Safari Ltd. Arctic TOOB. It used to have 12 figures, but now it has 10, so I used the 10 figures along with the matching 3-part cards from MontessoriSoul. I placed everything on a Multicraft tray. You could use these materials in a variety of ways. I previously used them in an Arctic sensory bin.
Inuit Pin Poking and Design Activity

Free Printable: Multicultural Coloring Page – Inuit from Education.com
Free Printable: Inuit Pattern from Pattern Universe
Pin poking is a great activity for preschoolers … wonderful for both fine-motor coordination and concentration. And kids tend to love it, too! I simply printed out both printables and added the Wood-Handled Puncher from Montessori Services (Read the push pin warning and why I recommend using the wood-handled puncher.) I also used the Felt Pad from Montessori Services. (Note: The Montessori Services felt pads are now black so they don't get dirty as easily.)
You could have the child color the Inuit coloring page from Education.com and then punch out and design the clothing and face for the Inuit image on the right.
Inukshuk Paper Craft and Rock Design

Free Printable: Inukshuk Paper Craft from DLTK's Sites for Kids
The inukshuk stone sculptures are fascinating to study, and this work is a great extension. There's a short description on the paper craft itself, although you can read more online about an inukshuk .
The craft is a simple cut-and-paste craft. You could go on a nature walk to find flat rocks that would work for making and remaking an inukshuk. We had some flat polished rocks that Zoey loves, so I added some to the tray in similar shapes to the paper craft image.
Arctic Yoga Cards

Free Printable: Iqaluit, Nunavut Arctic Animal Yoga Poses by Megan's Creative Classroom at Teachers Pay Teachers
This is super easy to prepare! I just printed out the cards and placed them in a Montessori Services basket. I love that the cards not only show the yoga pose but also tell a bit about the Arctic animal, place, or object.
Static and Dynamic Addition Game Using Inuit Number Cards and Montessori Golden Beads
Free Printables: Spinner and Inuit Doll Numbers (part of my subscriber freebie pack, so just sign up for my email to get the link and password … or check the bottom of your latest newsletter if you're already a subscriber)
You can read about other work Zoey and I have done with static and dynamic addition here. For many of our themed addition activities, we've done simple addition counting objects or using matching Montessori bead bars.
This time, Zoey just used the golden beads. I had her count the units and then exchange them for a ten when they reached 10. Zoey and I love these little Inuit male and female doll number cards! They add interest to addition practice.
Of course, you can use the number cards for a wide variety of activities, depending on your child's age and ability level. Again, just look at my previous themed posts for lots of ideas.
Nunavut Territory Study and Booklet Making
Free Printables: Nunavut map, flag, official bird, and official flower printables from KidZone
I'll be rotating the shelves to add this activity soon. I love the KidZone activities for helping the child learn about the Nunavut Territory in Canada. When the child is finished with the pages, you can easily put them together into a book using a binder ring or ribbon.
Free Inuit Printables for Preschoolers-First Graders
Montessori-Inspired Inuit Pack for DIY Cards and Counters, Number or Letter Matching, Number or Letter Basket, Bead Bar Work, Hands-on Math Operations, Number or Letter Salt/Sand Writing Tray, Letter Tracing, Phonogram Work, DIY Movable Alphabet, and Creative Writing (subscriber freebie, so just sign up for my email to get the link and password – or check your inbox if you're already a subscriber)
Free Igloo Do-a-Dot Printable (Montessori-Inspired Instant Download)
Free Inuit Cutting Strips (Montessori-Inspired Instant Download)
All My Arctic and Antarctic Activities and Resources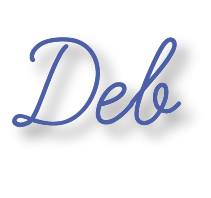 Learn more about my eBook Montessori at Home or School: How to. Teach Grace and Courtesy!
If this is your first time visiting Living Montessori Now, welcome! If you haven't already, please join us on our Living Montessori Now Facebook page where you'll find a Free Printable of the Day and lots of inspiration and ideas for parenting and teaching! And please follow me on Instagram, Pinterest (lots of Montessori-, holiday-, and theme-related boards), and YouTube. While you're here, please check out the Living Montessori Now shop.
And don't forget one of the best ways to follow me by signing up for my weekly newsletter. You'll receive some awesome freebies in the process!