If you have a child who will be starting kindergarten soon, you might be worried about your child's kindergarten readiness. If your child has worked through a Montessori curriculum in a Montessori preschool or Montessori homeschool, you most likely won't need to worry about kindergarten readiness. Your child should be ready.
If your child hasn't had the opportunity to have a Montessori preschool education (or another good preschool- or homeschool education), you can use some ideas from Montessori to help prepare your child for kindergarten. Even if your child was in a good preschool program, using some Montessori-inspired activities as an end-of-summer refresher can reassure you that your child really is ready to start kindergarten this year.
Disclosure: This post contains some affiliate links (at no cost to you).
Kindergarten Readiness Skills
Different schools and teachers will have different ideas of what indicates kindergarten readiness. Just ask your child's school or use general guidelines such as the ones in the posts pinned to my Back to School Pinterest board or found by Googling "kindergarten readiness."
Montessori education doesn't use tests and grades, but Montessori teachers do keep records of what each child has been introduced to and what knowledge each child has mastered. You can use Montessori-inspired activities to check and reinforce your child's knowledge in a non-stressful way.
If you're unsure, you can find out what your child knows by using the Montessori 3-period lesson: How to Teach Concepts and Vocabulary to Your Preschooler Using the Three-Period Lesson. Many children who are 5 years old will just need the 3rd period lesson for kindergarten-readiness concepts. Then, if there are concepts your child is unsure of, you can re-introduce those using the 1st and 2nd period lessons.
You can also have your child show you an activity he or she has worked with before to check your child's understanding of a concept. When you find a weak area, use the three-period lesson and hands-on activities to help your child master the concept.
Following are some Montessori activities for your checklist and to help your child with common areas used for kindergarten readiness. Your child isn't expected to be proficient in each area, but it helps if your child is as comfortable as possible with the concepts.
Montessori-Inspired Kindergarten Readiness Activities
Montessori Practical Life Activities (Although it's most effective to introduce practical life activities when your child is a toddler, you can still use them with a 5 year old to improve your child's coordination, concentration, independence, and ability to follow directions. Introducing an activity with a number of steps is particularly helpful in improving the ability to follow directions, an important skill for school.
How to Teach Your Preschooler Manners Using Montessori Principles (Be sure your child knows basic etiquette skills such as greeting someone, saying please and thank you, and taking turns.)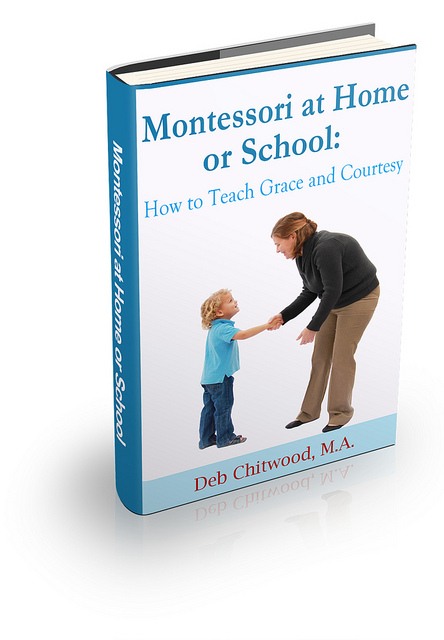 My eBook Montessori at Home or School: How to Teach Grace and Courtesy is designed to help both parents and teachers teach grace and courtesy to 2-12 year olds.
Montessori-Inspired Activities for Care of Self (If there are weak areas in care of self, you can introduce an activity from this post to help your child master the necessary self-care skill before starting school. Any self-care skills your child needs to work on would be a top priority before school starts. )
DIY Color Tablets (If you just want to check which colors your child knows, you could print out and cut apart printable color tablet printable and then have your child match and name the colors for you.)
DIY Geometric Shapes (If you want to check which geometric shapes your child knows, you could print out one of the template patterns on colored card stock. You could have your child name the shapes or name the shapes and find matching shapes in your house.)
DIY Cards and Counters (To check understanding of numbers 1-10, one of the cards and counters activities works well. You could have your child place numerals 1-10 in order and then count out the correct number of objects below each numeral.)
DIY Alphabet Box (A variation of the Montessori alphabet box is a great way to check which letters and phonetic sounds your child knows. Using small objects is more fun, but your child can match the initial phonetic sounds of pictures such as (these or these) rather than objects if you want to prepare the activity quickly. Just print out and cut apart the pictures and letters to easily prepare a matching game.) Check out my "DIY Beginning Montessori Phonics for Preschoolers" for lots of ideas about introducing Montessori phonics activities.
Be sure to check out the Living Montessori Now shop for Montessori-inspired printables that reinforce concepts. A couple of examples are the I Have, Who Has? Preschool Game Pack and Montessori Preschool Concepts – Editable Tracing Pack. And I hope you've signed up for the free Living Montessori Now weekly newsletter. You'll find out about great deals on educational materials along with lots of helpful free resources, including a free Montessori geography album and access to the Living Montessori Now resource library with a new printable pack each month (and access to all the previously published themed monthly packs)!
Back to School Pinterest Board
Back to School Pinterest Board

In addition to kindergarten readiness ideas, my Back to School Pinterest Board has back-to-school- and back-to-homeschool ideas for many levels. Try to make any kindergarten readiness activities as much fun as you can, and enjoy this important milestone in your child's life! 🙂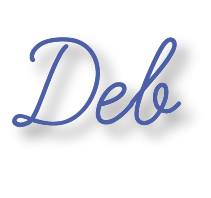 Learn more about my eBook Montessori at Home or School: How to. Teach Grace and Courtesy!
If this is your first time visiting Living Montessori Now, welcome! If you haven't already, please join us on our Living Montessori Now Facebook page where you'll find a Free Printable of the Day and lots of inspiration and ideas for parenting and teaching! And please follow me on Instagram, Pinterest (lots of Montessori-, holiday-, and theme-related boards), and YouTube. While you're here, please check out the Living Montessori Now shop.
And don't forget one of the best ways to follow me by signing up for my weekly newsletter. You'll receive some awesome freebies in the process!