The size of the universe is impossible for anyone to fully comprehend, say nothing about young children. But there are activities that can help even children begin to understand the size of at least parts of the universe. These activities are fascinating for adults, too! Today, I want to share some fun Montessori work with scale distances of planets from the sun.
Disclosure: I'm an Amazon, Book Depository, and Montessori By Mom affiliate. This post contains some affiliate links (at no cost to you).
Space Explorer Toolbox from Montessori By Mom
The Space Explorer Toolbox has a large number of activities you can create with the materials to work with a variety of ages.
Teresa and Nathan give many ideas for various ages and levels of difficulty. Each material can be used in multiple ways, and the extensions ensure that the activities can grow with your child. The instructional videos and online resources are wonderful … and it's so nice to have all the materials included. The Space Explorer Toolbox is available in the Montessori By Mom store.
Included with this Toolbox:
Astronaut Adventure Set

Safari Ltd. Solar System Model
Solar System Craft Materials – Construction Paper, White Crayola Crayon, Elmers Glue Stick
Space Explorer Pamphlet

Constellation Activity Set

Miniature Flashlight
Star Punch
Set of 10 Constellation Cards – 2 of Each Constellation: Ursa Major, Cancer, Triangulum, Orion, Cassiopeia
Lacing Materials – Yarn and Blunt Yarn Needle
Star Pattern Cards
Star Beads

Certified, Authentic Meteorite
Brass Telescope
5 Piece Geometric Shapes Set (Wood)
Space Explorer Toolbox Guide
Instructional Videos (online)
Online Printables and Resources

I've separated my space work into separate units focusing on the moon, star and constellation, and solar system (with minimal focus on the moon). I've enjoyed used the space explorer toolbox in a variety of ways. Today, I'm just focusing on one of the activities (a very small part of the toolbox).
Montessori Tray for Work with Scale Distances of Planets from the Sun
Resources used:
Safari Ltd. solar system figures and the space information brochure that came with the toolbox (For the activity, I also used the chart in the members' resource section with the scale distances of each planet from the sun along with information from the online instructional video.)
Usborne Big Book of Stars & Planets with fold-out pages ( available through Amazon or Book Depository) (You can see more of the books we used in my post with my favorite space books, featuring solar system books)
40″ blue ribbon taped to floor
20′ blue ribbon taped to floor
tape measure
free sun and planet labels from solar system 3-part cards by Imagine Our Life
Work with Scale Distances of Planets with Neptune at 39 Inches from the Sun
First, I taped the 40″ ribbon to the floor. I used the chart from Montessori By Mom to place the planets in the appropriate spaces on the ribbon. Then my 5-year-old granddaughter, Zoey, added the labels.
Work with Scale Distances of Planets with Neptune at 20 Feet from the Sun
The work with the solar system model showing Neptune 20 feet from the sun was lots of fun. We used the Usborne Big Book of Stars & Planets with fold-out pages ( available through Amazon or Book Depository). That was a great reference for this big work.
Work with Scale Distances of Planets with Neptune at 150 Feet from the Sun
It was starting to get dark by the time we did our last activity at the park. But we used a tape measure and then measured steps to identify where all the planets would be, ending with Neptune at 150 feet! Zoey had fun with all parts of the activity.
The chart includes a short drive with Neptune at 1 mile and a long drive with Neptune at 11.1 miles! Those would be great for a fairly straight drive, especially for elementary-age kids.
This is a fabulous activity, which shows just how huge our solar system is! (Note: This doesn't include the relative sizes of the planets because it would be too difficult to do both together. The model sun would be the size of a 3-story building for the drive where Neptune is 11.1 miles from the sun!)
More Astronomy Activities and Resources


MONTESSORI-INSPIRED PACKS – SUBSCRIBER FREEBIES
Don't miss our themed monthly packs! You'll get the link and password for the Living Montessori Now subscriber library with the current pack and all the past monthly packs if you subscribe to the Living Montessori Now weekly newsletter!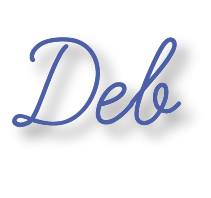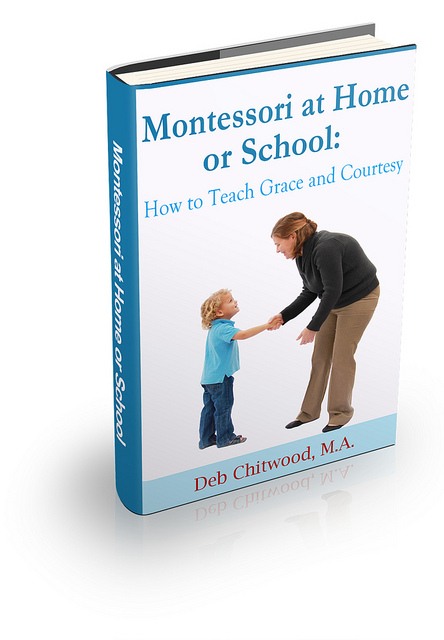 Learn more about my eBook Montessori at Home or School: How to. Teach Grace and Courtesy!
The Montessori at Home! eBook and Montessori at Home! eBook and Materials Bundle are AMAZING resources! You can learn more about them here. Buy them in the Living Montessori Now shop.
If this is your first time visiting Living Montessori Now, welcome! If you haven't already, please join us on our Living Montessori Now Facebook page where you'll find a Free Printable of the Day and lots of inspiration and ideas for parenting and teaching! And please follow me on Pinterest (lots of Montessori-, holiday-, and theme-related boards), Instagram, and YouTube. You can find me on bloglovin' and Twitter, too.
And don't forget one of the best ways to follow me by signing up for my weekly newsletter. You'll receive some awesome freebies in the process!