We've had so much fun with glow-in-the-dark activities during our star and constellation unit that I had to add one more. We already had the glow-in-the-dark stars from other activities, so it was very easy to prepare a tray with activities to create a glow-in-the-dark constellation along with dictation or writing activities.
Disclosure: This post contains some affiliate links (at no cost to you).
Materials Used for Our Create a Glow-in-the-Dark Constellation Activity with Dictation or Writing Tray
Constellation dictation or writing pages (part of the Montessori-Inspired Constellation Pack – subscriber freebie you'll get plus access to my subscriber library if you sign up for my weekly newsletter) For today's activity, I'm sharing the page that says: "Create a constellation with stars. What is your constellation called? Tell about your constellation." The second page on the tray says: "What do you know about constellations?" I typically would do that on another day unless a child really wanted to do both in one day.
glow-in-the-dark stars in the smallest size plus the adhesive that comes in the pack (or use plain star stickers if you don't want glow-in-the–dark constellations)
pencil or pen
pencil sharpener for practical life activity if you use a regular pencil
Creating a Glow-in-the-Dark Constellation
My 4½-year-old granddaughter, Zoey, wanted to make a constellation butterfly but found it difficult to just place the stars on the page in the shape of a butterfly. So I had her draw a butterfly wing on a metal inset page. Then I showed her how to fold the paper over for a symmetrical butterfly. After cutting out the butterfly, Zoey placed in on the page and put the stars around the outside. Then she peeled off each sticker and put the stars in their place to make a butterfly shape. She was very excited after placing the last star!
Glow-in-the-Dark Constellation Fun
Of course, we went into our bathroom without windows. We used a bright flashlight to shine on the stars. Then we turned out the lights for some glow-in-the-dark fun!
After our glow-in-the-dark activity, Zoey dictated her answer to the questions on the page, and I wrote her answers on the page. (Note: I have preschoolers dictate their answers to a creative writing activity like this. I don't want to interfere with the creativity involved by focusing on letter formation or sounding out words. When children are very comfortable with writing activities, I'll have them write everything on their own.)
The printable says: "Create a constellation with stars. What is your constellation called? Tell about your constellation."
Here's Zoey's story:
Constellation Butterfly
It's like some sea creatures in the water that are very pretty. It's like a beautiful under-the-sea creature but in the sky. It's very nice."
I love it!
More Astronomy Activities and Resources
The Ultimate Montessori-Inspired Star and Constellation Unit
MONTESSORI-INSPIRED PACKS – SUBSCRIBER FREEBIES
Don't miss our subscriber freebie constellation pack, subscriber freebie ladybug pack, subscriber freebie golf pack, subscriber freebie tree pack, subscriber freebie duckling pack, subscriber freebie nest pack, subscriber freebie panda pack, subscriber freebie winter sports pack, subscriber freebie bear pack, subscriber freebie moon pack, subscriber freebie owl pack, subscriber freebie magnet pack, subscriber freebie alligator pack, subscriber freebie bee pack, subscriber freebie zoo pack, subscriber freebie turtle pack, subscriber freebie eat-a-rainbow pack, subscriber freebie lamb pack, subscriber freebie penguin pack, subscriber freebie polar bear pack, subscriber freebie bell pack, subscriber freebie dinosaur pack, subscriber freebie spider pack, subscriber freebie raccoon pack, subscriber freebie ant pack, subscriber freebie snail pack, subscriber freebie car pack, subscriber freebie frog pack, subscriber freebie butterfly pack, and subscriber freebie recycling pack! You'll get a monthly freebie with link and password if you subscribe to the Living Montessori Now weekly newsletter. There are now 30 Montessori-inspired packs in our Living Montessori Now library for subscribers!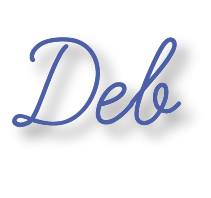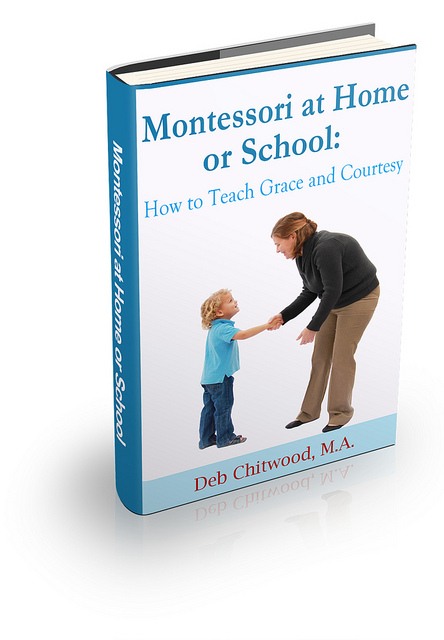 Learn more about my eBook Montessori at Home or School: How to. Teach Grace and Courtesy! I'm also one of the coauthors of the book Learn with Play – 150+ Activities for Year-round Fun & Learning!
The Montessori at Home! eBook and Montessori at Home! eBook and Materials Bundle are AMAZING resources! You can learn more about them here. Buy them in the Living Montessori Now shop.
If this is your first time visiting Living Montessori Now, welcome! If you haven't already, please join us on our Living Montessori Now Facebook pagewhere you'll find a Free Printable of the Day and lots of inspiration and ideas for parenting and teaching! And please follow me on Pinterest (lots of Montessori-, holiday-, and theme-related boards), Twitter (blog posts by me and others along with the Parent/Teacher Daily and other interesting information), and Google+ (post updates and Montessori Community). You can find me on bloglovin', Instagram, and YouTube now, too.
And don't forget one of the best ways to follow me by signing up for my weekly newsletter. You'll get two awesome freebies (and a monthly subscriber freebie) in the process!