I've been a vegetarian for years, but I still enjoy using turkeys as a theme for Thanksgiving. I just don't focus on turkeys on the Thanksgiving table. Here, you'll find lots of free turkey printables and Montessori-inspired turkey activities for classroom or home!
Free Printables Used in the Turkey Activities for Preschoolers-First Graders

Turkey Practical Life and Color Matching Activity


This was a fun activity to prepare. I used the the Turkey Template by The Mommy Teacher to create a turkey from a colander. Because I had found a small colander at the grocery store, I printed out the turkey template at 50%. With a larger colander, I would have used the larger size. I also printed out the Turkey Feather Color Game from TOADally Tots for the feathers. (Update: TOADally Tots is no longer available, so free colored feathers from Teachers Pay Teachers could work. These are a possibility.) I used a large plastic tray from Montessori Services.
When I laminated the feathers before cutting them out, they were stiff enough to insert into the colander holes for a practical life activity. I would recommend using this as a color-matching activity as well. I only used two feathers of each color for the matching activity. With a child who isn't comfortable with identifying colors yet, you could place a feather on the table or rug in front of the child and ask him or her to find the matching feather. Then he or she could insert the feathers into the colander. A child who's more comfortable with color names could be asked to find the red feathers and so on before inserting them into the colander turkey.
Although I used feathers from the printable, I imagine colored feathers from a craft store would work very well. You could also use colored pipe cleaners and have the child place matching colored beads on each pipe cleaner after it's inserted into a hole in the colander.
Turkey Cutting Activity

For this activity, I used the Thanksgiving Cut It Out from This Reading Mama. This printable has lots of fun turkey cutting activities for various skill levels. This is just one example of tray for cutting straight lines to make turkey puzzles. The tray is an inexpensive wooden tray from Michaels hobby store
Ten Little Turkeys Activity and Song

I always loved holiday songs and props for group times as a Montessori teacher and as a homeschooler. This activity uses the Ten Little Turkeys Activity and Song. This is especially fun with the song "10 Little Turkeys." The link in the download no longer works, but you can find the original melody by Rachel Rambach and two other versions of "10 little Turkeys" in my Free Thanksgiving Songs and Rhymes for Circle Time post.
You could use the props at circle time and allow children to use the tray to act out the song on their own.
Update: The turkey fractions activity uses a free turkey printable from a blog that isn't available any longer. There are a number of fun, free turkey fraction printables on Teachers Pay Teachers. The original clip art from Pink Cat Studio is available for free on Teachers Pay Teachers, so you can design your own turkey fraction printable if you choose.
This is just a fun themed extension to fraction work. The printable I used also contained the fraction words, but I just used the symbols and numerical fraction. I put the layout on a large hemmed work rug from Montessori Services.
Build-a-Turkey Phonetic Reading Activity

This was a super easy activity to prepare. I used Build a Turkey – CVC Freebie from My Fabulous Class and a medium-size tray from Montessori Services. This is simply a fun way for children who are working on blending phonetic sounds into words.
Free Turkey Printables for Preschoolers-First Graders

Note: These free printables focus specifically on turkeys or have more than one activity that's specifically about turkeys. For general Thanksgiving printables, be sure to check out my post from last year: Montessori-Inspired Thanksgiving Math Activities and Free Thanksgiving Printables.
More Thanksgiving Resources (2022 Update)
Amazon Affiliate: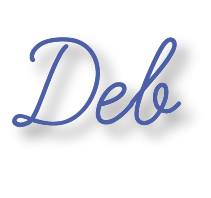 Learn more about my eBook Montessori at Home or School: How to. Teach Grace and Courtesy!
If this is your first time visiting Living Montessori Now, welcome! If you haven't already, please join us on our Living Montessori Now Facebook page where you'll find a Free Printable of the Day and lots of inspiration and ideas for parenting and teaching! And please follow me on Instagram, Pinterest (lots of Montessori-, holiday-, and theme-related boards), and YouTube. While you're here, please check out the Living Montessori Now shop.
And don't forget one of the best ways to follow me by signing up for my weekly newsletter. You'll receive some awesome freebies in the process!